General Election 2015: Conservatives take four-point lead in latest polling
Tories are on 36 per cent, compared to Labour which fell by one point to 32 per cent, and Ukip and the Greenh Party which both fell by two
Rose Troup Buchanan
,
Roisin O'Connor
Monday 16 February 2015 16:59 Comments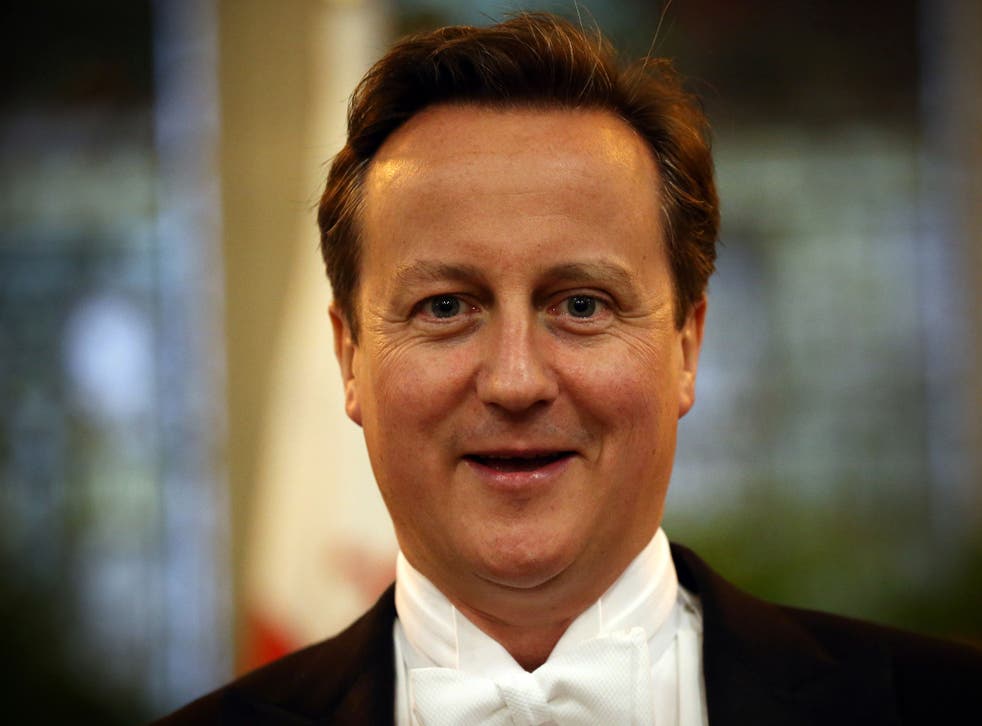 The Conservatives have pushed into a four-point lead in the run-up to the general election, according to one poll published today.
The ICM poll, conducted for the Guardian, is the biggest Tory surge in two years and is only one point below their showing in the 2010 general election.
David Cameron's party is now on 36 per cent, compared to Labour which fell by one point to 32 per cent. The poll interviewed around 1,000 adults between the 13 and 15 of this month.
The results will disappoint the UK's smaller political parties.
Both Ukip and the Greens saw their share of the vote shrink by two points. Nigel Farage's right-wing anti-EU party has not performed well recently, appearing shambolic and disorganised in the run-up to the last 80 days before the general election.
The Greens, who recorded the highest approval rating since 1989 last month, may also be dismayed by their showing.
The environmental party, led by Natalie Bennett, is hoping to field more candidates than ever before after a successful crowd-funding operation raised over £70,000.
The six-party election: key figures

Show all 12
Mr Cameron's party's lead is particularly striking given the bad press the Conservatives have received over the last few days.
The party's Black and White fundraising ball, which saw Tory supporters buy thousand-pound tables, was thought to have left the electorate deeply unimpressed.
Another poll, conducted for The Times, found that just under half of those asked perceived the Conservatives present fundraising system as "dodgy".
Analysts are suggesting the ICM poll, widely thought of as 'the gold standard' after it came closest to forecasting the result of the last general election, may indicate voters are focusing on the economy.
It contrasts with three surveys published over the weekend which registered Labour leads of up to three points.
On Thursday 12 February an Ipsos Mori poll for the Evening Standard suggested that Ed Miliband's party was up two and firmly leading the way at 36 per cent, with the Conservatives up a single point at 34 per cent.
A separate poll released by Comres in association with ITV News showed that the Labour leader has gained some support over his recent disputes with British businesses.
Martin Boon, of ICM Unlimited, cautioned against putting too much weight on any single survey.
He said: "As the days tick down to 7 May, it could just be that some of those voters who have been flirting with upstart parties during much of this parliament are finally returning to the more established political tribes, and to the Conservatives in particular."
Register for free to continue reading
Registration is a free and easy way to support our truly independent journalism
By registering, you will also enjoy limited access to Premium articles, exclusive newsletters, commenting, and virtual events with our leading journalists
Already have an account? sign in
Join our new commenting forum
Join thought-provoking conversations, follow other Independent readers and see their replies