General Election 2015: David Cameron admits to 'brain fade' over football team blunder
First he suggested he was a West Ham fan although he has always pledged allegiance to Aston Villa, a blunder he blamed on 'brain fade'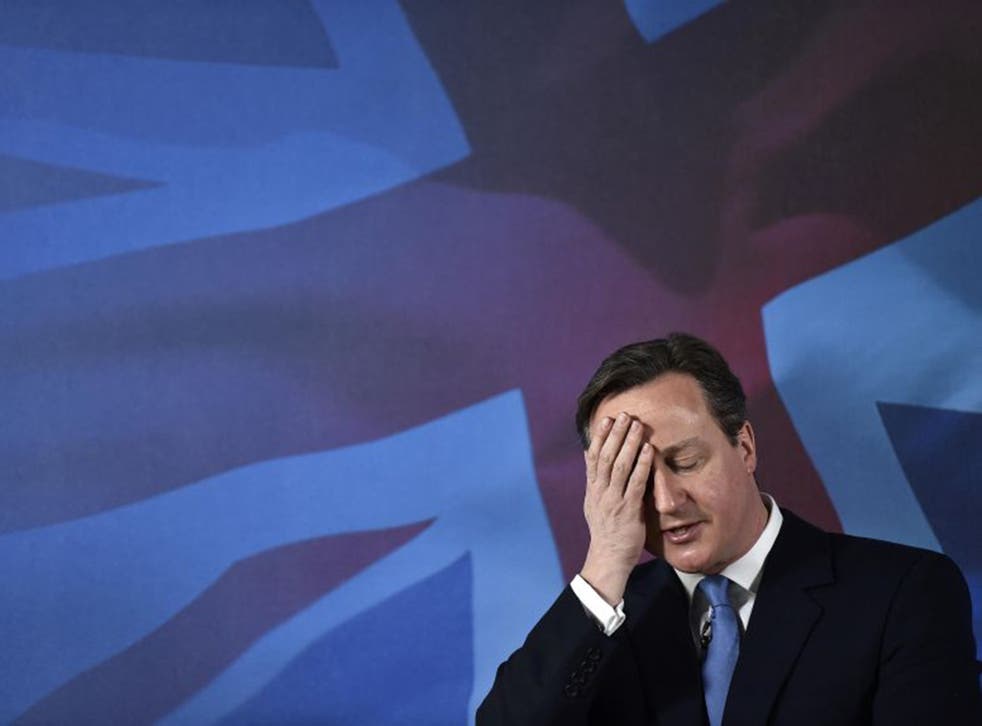 David Cameron will have been well advised to scan the newspaper back pages as well as their political coverage following a footballing slip-up that caused a twitter storm.
First he suggested he was a West Ham fan although he has always pledged allegiance to another team in claret and blue, Aston Villa, a blunder he blamed on "brain fade".
Reaction to his comments immediately started trending on twitter under the hashtag 'villagate'.
The Prime Minister then raised further doubts over the authenticity of his support when he recalled becoming a Villa fan as a child after watching the team win the European Cup.
However, he stumbled when he was pressed to say when that historic match took place. He said: "I'm not doing quiz time because I'll get them all wrong, but that's not what I'm here to talk about."
He also seemed to suggest Aston Villa were in the Premier League mid-table when the team is sitting uncomfortably just above the relegation zone.
General election 2015: The worst gaffes and controversies

Show all 36
Speaking in a Sky interview broadcast, Mr Cameron said: "I've been an Aston Villa fan all my life, I literally opened my mouth and I was going off-piste about the fact that in Britain you can be a supporter of the West Indies, a supporter of Manchester United, and a supporter of Team GB."
Join our new commenting forum
Join thought-provoking conversations, follow other Independent readers and see their replies