General Election 2015 explained: What are their backgrounds, gender, ages and race?
Tuesday 14 April 2015 22:37 Comments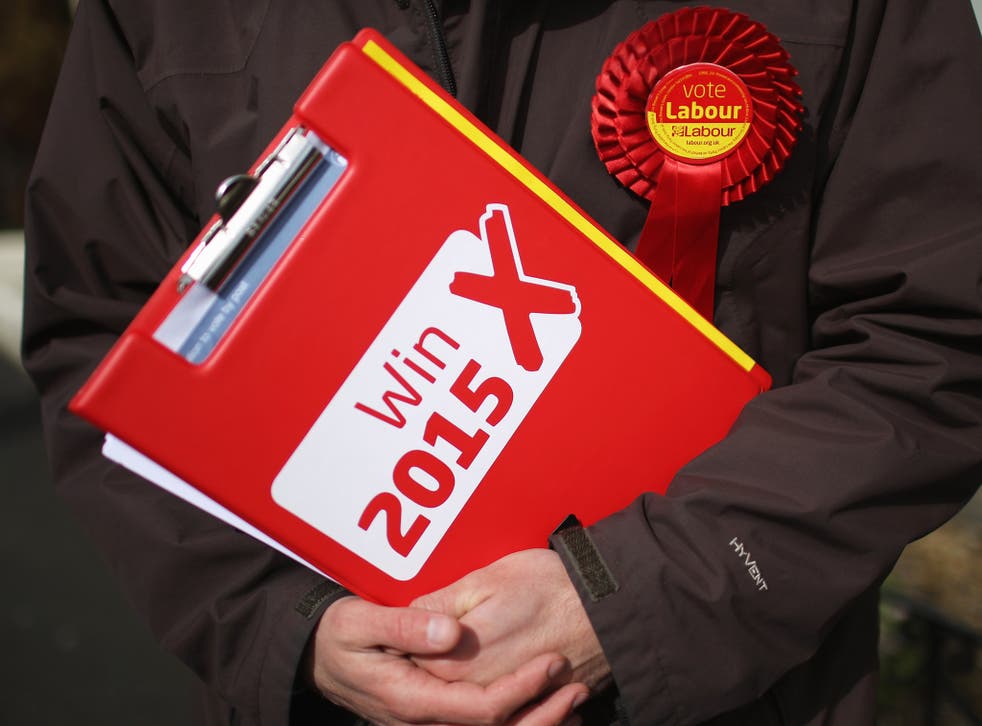 No.3 Candidates
THE BASICS
In the 2010 general election, 4,150 candidates stood for Parliament, in 650 seats, with 330 standing as independents and the rest representing a total of 138 different parties. Five years earlier, 3,554 candidates had stood on behalf 119 political parties, with 180 independents.
THE RULES
In order to stand as a candid ate in a parliamentary election, you need to be a British, Common wealth or Republic of Ireland citizen aged 18 or over.
You must also not be a member of any of the following groups:
-bankrupts
-civil servants
-police officers
-armed forces personnel
-government-nominated
-directors of commercial companies
-judges
-members of parliament in non-Commonwealth nations
-those convicted of electoral malpractice
-criminals serving prison sentences of a year or more
-members of the House of Lords
Restrictions on members of the clergy standing for Parliament, once extensive, were abolished under the House of Commons (Removal of Clergy Disqualification) Act (2001). However, Church of England bishops are still disqualified from standing, on the grounds that senior bishops are entitled to sit in the House of Lords (see above).
In pictures: Experts' predictions for the General Election - 11/04/15

Show all 10
You do not need to be a member of a political party in order to stand (although if you wish to stand for a particular party you will have to go through their selection procedures). But you do need to have a nomination form signed by 10 vote rs living in the constituency in which you propose to stand. The deadline for candidates to de liver nomination papers to the (Acting) Returning Officer in their constituency for the current general election was 4pm on 9 April. This was also the deadline for candidates to withdraw.
BACKGROUNDS
A study of the social backgrounds of parliamentary candidates published by the Sutton Trust in February 2015 found that 31 per cent of candidates had attended private school (compared with seven per cent of the general population). Nineteen per cent were Oxbridge graduates.
Of the MPs returned to Parliament in the 2010 general election, the pre-parliamentary occupations of 14.3 per cent were defined as "politician/political organiser" – an increase of 50 per cent since 1997. Other popular occupations: "business" (118), teacher (91), lawyer (72), publisher/ journalist (43), manual worker (38); Civil Service/local government (28). There were six ex-miners – compared with 45 (all Labour) in 1945.
RACE
Twenty-seven of the MPs elected in the 2010 general election were from ethnic minorities: 11 Conservative and 16 Labour.
AGE
The minimum age for being a candidate in a Parliamentary election is 18. It used to be 21 (a limit set in the Parliamentary Elections Act 1695) but was reduced in 2006 by the Electoral Administration Act. Average age of MPs elected in recent general elections:
1992 - 50
1997 - 49.3
2001 - 50.3
2005 - 51.2
2010 - 49.9
Eighty-five per cent of Labour MPs elected in 2010 were over 40, compared with 83 per cent of Conservative MPs and 69 per cent of Liberal Democrat MPs.
The youngest candidate elected in the 2010 general election was Pamela Nash (Labour, Airdrie and Shotts), who was 25. Emily Benn was 18 when she failed to win East Worthing and Shoreham for Labour in the same election, Mhairi Black, 20, could become the youngest MP if she wins Paisley and Renfrewshire North for the SNP.
Old candidates in this election include Sir Gerald Kaufman (Labour, Manchester, Gorton), who is 84, and Dennis Skinner (Labour, Bolsover), who is 83. The oldest candidate ever returned to Parliament was Charles Pelham Villiers, who was 94 when elected (for the 16th time) in 1896.
GENDER
Women aged 21 or over were given the right to stand for election in 1918 (the same year that women over 30, with a basic property qualification, were given the vote). In the general election that followed 17 out of 1,623 candidates were women. Only one was elected: Constance Markievicz (Sinn Fein), who won Dublin St Patrick's, despite being in Holloway Prison at the time, but in accordance with Sinn Fein policy refused to take her seat.
The first woman to sit in the House of Commons was thus Nancy Astor (Conservative), who won the Plymouth Sutton by-election in 1919. Between 1918 and 1996, 168 women were elected MPs. In 2010, 21 per cent of the candid ate s (874) were women, and 79 per cent (3,276) were men, equivalent to 1.3 women and 5.0 men per seat.
Number of women elected MPs in recent general elections:
1979: 19
1983: 23
1987: 41
1992: 60
1997: 120
2001: 118
2005: 128
2010: 143
NAMES
An analysis of results in the 2001 general election suggests that candidates in first or second place on the ballot paper list – which is usually in alphabetical order – have a marginally better chance of being elected (21.7 per cent and 22.5 per cent respectively) than candidates in sixth or seventh place (14.4 per cent and 13.5 per cent respectively).
Sixty-nine per cent of MPs in the most recent Parliament had surnames beginning with letters in the first half of the alphabet – roughly the same percentage as in the Parliament elected in 2005. The propensity of apathetic voters to vote disproportionately for those at the top of the ballot paper is known as "donkey voting".
RECORDS
The last time a seat was contested by only two candidates in a general election was 1979, when Birmingham Handsworth, Dudley West and Salford East were Labour vs Conservative head-to-heads. The greatest number of seats contested by a single candidate in the same general election was 12. The candidate in question, Harold Smith (Campaign for a More Prosperous Britain), polled a total of 2,192 votes in 1974.
The greatest number of general and by-elections contested by a single candidate is 41. The late Screaming Lord Sutch polled a total of 15,657 votes, and lost his deposit all 41 times.
The most persistent MP to have sought re-election after losing a seat was Robert McIntyre, who was the SNP's first ever MP for three months in 1945 (from by-election to general election). He lost his seat and stood unsuccessfully in nine subsequent general elections.
The last candidate to receive zero votes in a British general election was F R Lees (Temperance Chartist), who failed to trouble the counting assistants in Ripon in 1860 after not even voting for himself Ten of the 236 new candidates standing for the Conservatives in the 2015 general election are called James.
ADDRESSES
The 2010 general election was the first since 1868 in which candidates were not obliged to list their home address on the ballot paper.
DEATH
It is not absolutely essential to be alive in order to be a successful candidate. Candidates who have been elected to Parliament despite being dead include: John Kirkman (who died while polling was in progress in his City of London constituency in 1780); Thomas Higgins (who died while votes were being counted in Galway North in 1906); Noel Skelton (who died in a nursing home three days before being re-elected for the Scottish Universities in 1935); Captain Edward Legge (elected for Portsmouth in 1747 despite having died at sea 12 weeks earlier).
In the 1929 general election, Robin Turton (Conservative, Thirsk and Malton) was a late stand-in candidate, replacing his uncle (also called Turton), who died shortly before polling. The younger Turton (then 25) claimed that he owed his selection to the fact that local party officials didn't want to waste their "Vote for Turton" posters. He won the seat, and held it for 45 years.
If a candidate dies in the course of a campaign, the election timetable for that constituency begins again 28 days after the proof of death was received by the (Acting) Returning Officer and runs as usual from the issue of the writ, except that no fresh nominations are necessary from existing candidates. There have been eight occasions since 1918 when the death of a candidate during a general election campaign has caused the postponement of polling in that constituency. The most recent was in 2010, when the death of Ukip candidate John Boakes necessitated a postponed poll in Thirsk & Malton.
Tomorrow: No. 4 Disputes
Register for free to continue reading
Registration is a free and easy way to support our truly independent journalism
By registering, you will also enjoy limited access to Premium articles, exclusive newsletters, commenting, and virtual events with our leading journalists
Already have an account? sign in
Join our new commenting forum
Join thought-provoking conversations, follow other Independent readers and see their replies