Grant Shapps accused of editing his Conservative rivals' Wikipedia pages and deleting references to his embarrassing past
Wikipedia suspended an account on suspicion it was being used by Tory party chairman or 'someone acting on his behalf' to edit page entries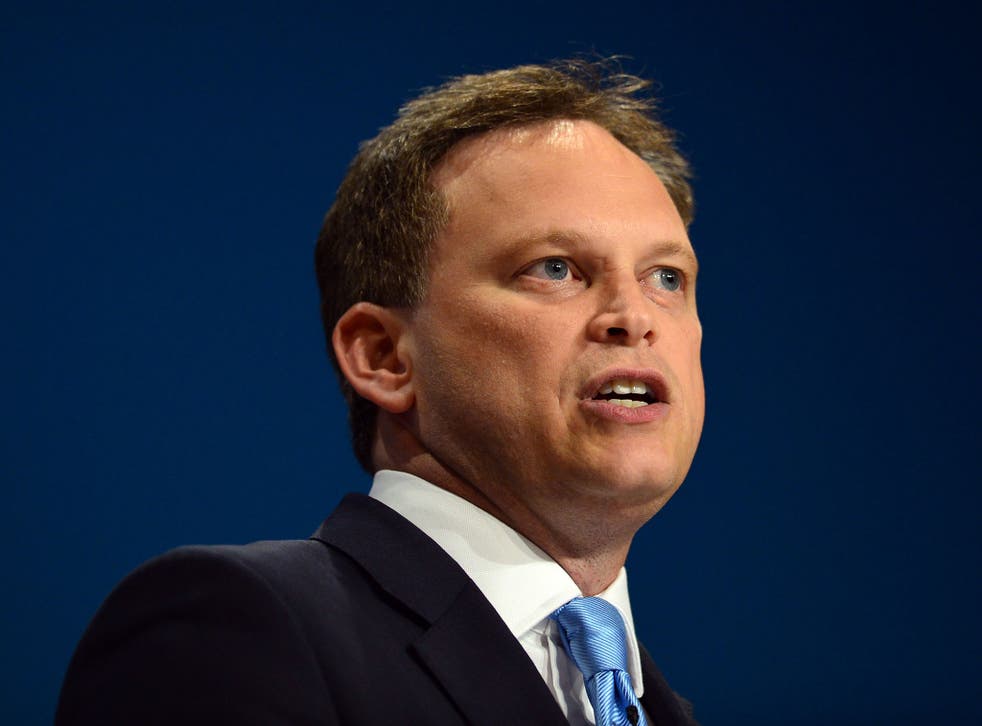 Tory party chairman Grant Shapps has been accused of editing the Wikipedia pages of his Conservative rivals and allegedly changing his own page to delete embarrassing references to his past.
A user claiming to be a Wikipedia administrator reported and suspended an account on suspicion it was being used by Mr Shapps or "someone acting on his behalf".
A user called "Contribsx" has regularly deleted references to Mr Shapps' former business pseudonym Michael Green, which he used to pose as a multimillion-dollar web marketer. Last month he was forced to admit he had "screwed up" over his denial that he held a second job posing as Mr Green while also an MP in 2006.
Mr Shapps categorically denied he had any involvement in editing the pages and said he was writing to Wikipedia over the fact that one anonymous editor was being reported as "speaking as if it's Wikipedia itself" and "being somebody who is with authority".
An investigation by the Guardian discovered a third of the edits made by the Contribsx user were to Mr Shapps' Wikipedia page, while the rest came in the form of unflattering entries on the pages of Mr Shapps' senior Conservative colleagues, including Foreign Secretary Philip Hammond, International Development Secretary Justine Greening and David Cameron's election chief Lynton Crosby.
Wikipedia guidelines ban the use of what it calls "sock-puppetry" – creating fake online identies "for an improper purpose," such as to mislead other editors, disrupt discussions, distort consensus or avoid sanctions".
Users claiming to be administrators for the online encyclopaedia, who are selected volunteers, told the Guardian that they "believe that the account Contribsx is a sockpuppet of Grant Shapps' previous accounts on Wikipedia ... and based on the evidence the account is either run by Shapps directly or being run by someone else – an assistant or a PR agency – but under his clear direction."
A Conservative party spokesman said: "This Guardian smear is categorically false and defamatory. It is untrue from start to finish, and was quite likely dreamt up by the Labour press office. Sadly it is typical of the smears coming from those who would rather not debate policy and substance."
Speaking to BBC News, Mr Shapps said: "You could make this kind of story up about anybody in absolutely any type of circumstance," he said. "There are 24 million people who actively edit Wikipedia. It could be anyone," he told the BBC.
"When some of the edits in question were made he was "in a variety of different places - and public places - at the same time [so] it certainly wasn't me", he said, and had "asked absolutely everybody around me" if they were involved.
"I am satisfied that his has not come from my office or from someone close to me.
"It's pretty despicable that, 15 days before the election, the Labour-supporting Guardian machine and the Labour Party are trumping up something like this."
Since finding himself at the centre of controversy previously over editing the Wikipedia entry about him to correct items, "I have never gone near it since", he said.
Asked when he last looked at it, he said: "Literally months ago. I don't look at it, I don't spend time on it."
General election 2015: The worst gaffes and controversies

Show all 36
---
The Independent has got together with May2015.com to produce a poll of polls that produces the most up-to-date data in as close to real time as is possible.
Click the buttons below to explore how the main parties' fortunes have changed:
All data, polls and graphics are courtesy of May2015.com. Click through for daily analysis, in-depth features and all the data you need. (All historical data used is provided by UK Polling Report)
Join our new commenting forum
Join thought-provoking conversations, follow other Independent readers and see their replies