Key Ed Miliband election adviser David Axelrod pays no UK tax
The former Obama adviser was hired to sharpen up the Labour campaign last year for reported earnings of £300,000
Matt Dathan
Thursday 16 April 2015 12:51 Comments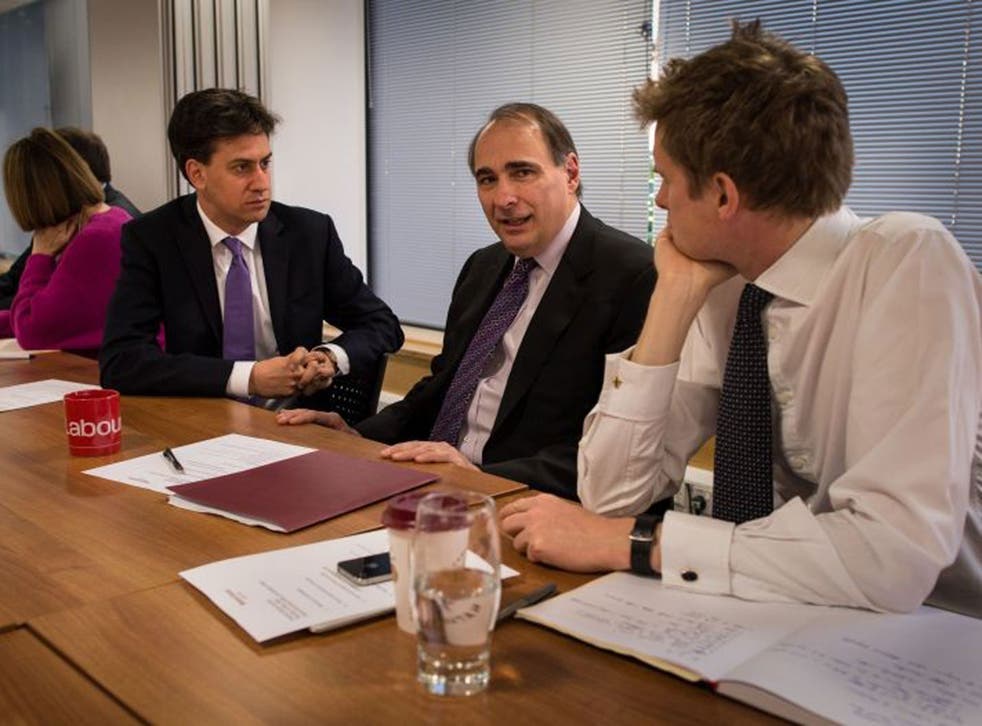 One of Ed Miliband's key election advisers pays no UK tax on his reported £300,000 earnings, it has emerged.
David Axelrod, a former adviser to Barack Obama, admitted he was not a resident in the UK for tax purposes and the Labour party pays him in dollars through his consultancy.
The Labour party confirmed he "lives in the US, works in the US and pays taxes in the US".
Mr Miliband has placed tax avoidance at the heart of his election campaign and has vowed to crack down on foreigners who pay no income tax on their overseas earnings. He plans to raise £7.5 billion from closed loopholes and use the proceeds to pay for its promises and balance the books.
Mr Axelrod, who was one of Mr Obama's closest advisers in both his Presidential election campaigns, was hired by Mr Miliband to sharpen up his campaign in April last year.
A Labour spokesman said: "David Axelrod lives in the US, works in the US and pays tax in the US. We pay AKPD Media in the US in US dollars. There is no tax due in the UK."
The part-time consultant, who founded AKPD Media, has visited the UK to offer advice to the Labour team but rarely comments on British politics, despite regularly tweeting about current affairs in the US.
This was a rare remark he made about the UK general election a couple of weeks ago:
In February, Mr Axelrod declined to put him in the same category as "once-in-a-lifetime candidate" Mr Obama.
He added that Mr Miliband was a "smart, earnest guy who very much cares about the issues I care about, especially when it comes to the economy".
AKPD Media runs four offices in the United States and says on its website it represents "Democratic candidates and progressive causes".
Register for free to continue reading
Registration is a free and easy way to support our truly independent journalism
By registering, you will also enjoy limited access to Premium articles, exclusive newsletters, commenting, and virtual events with our leading journalists
Already have an account? sign in
Register for free to continue reading
Registration is a free and easy way to support our truly independent journalism
By registering, you will also enjoy limited access to Premium articles, exclusive newsletters, commenting, and virtual events with our leading journalists
Already have an account? sign in
Join our new commenting forum
Join thought-provoking conversations, follow other Independent readers and see their replies