Labour pink bus: Angry man heckles Harriet Harman over 'patronising' campaign during tour
'Are you thinking of getting blue van?' the irate voter reportedly asked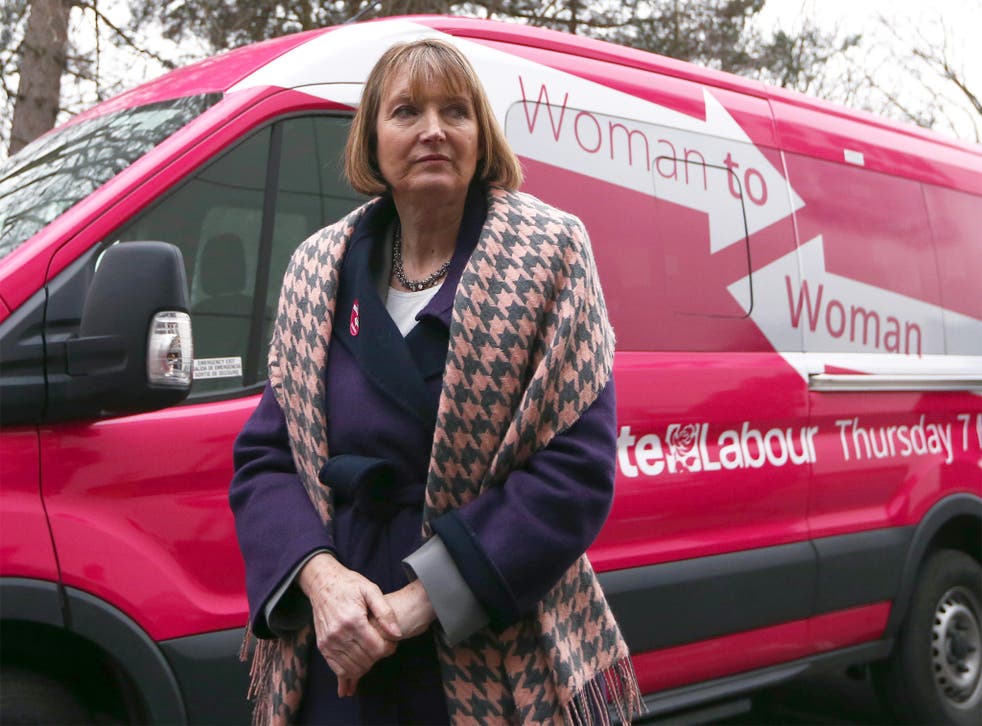 A man angry at Labour's pink "Woman to Woman" bus has heckled Harriet Harman by calling the campaign "patronising and wrong".
The deputy Labour leader was sitting in the Stevenage branch of Asda talking about the campaign, which aims to attract female voters, when the man interrupted this afternoon.
The altercation was caught by journalists at the scene, including Sky's Sophy Ridge, who quoted the man as saying: "You're dividing up men and women...you're making it them versus us.
"Are you thinking of getting blue van?"
Threatening to stop voting Labour over the issue, he reportedly said the bus, which has already been ridiculed on the internet, was "patronising and wrong" and told the MP she should be talking to men.
A protester who appeared to be the same man later posed outside the Asda wearing a T-shirt reading "this is what a victim of feminism looks like".
Labour's attempt to woo women voters with the lurid pink campaign bus ahead of the general election already appeared to have backfired, with Twitter users blasting it as "Barbie-like" and more suited to a "hen night".
The eye-watering vehicle will visit 70 key constituencies touting the party's first "women's manifesto" in a bid to win back the support of the 9.1 million women who failed to vote in the last general election.
Ms Harman rejected suggestions that the colour was "patronising" and said it had been picked by a "a collective".
"Is it not magenta or something?" she said. "We wanted to mark that this was something different. We wanted it to look conspicuous and therefore a white van was not going to do the job."
Election Analysis: The Key Voters

Show all 6
Analysis by the party of the candidates chosen to fight marginal seats shows that women would make up 43 per cent of Labour's MPs if it wins a majority in May – close to its 50 per cent target.
Join our new commenting forum
Join thought-provoking conversations, follow other Independent readers and see their replies