Michael Gove – David Cameron's new Justice Secretary – called for the return of hanging in 1998
Writing in The Times, he said Britain was wrong to abolish hanging in the 1960s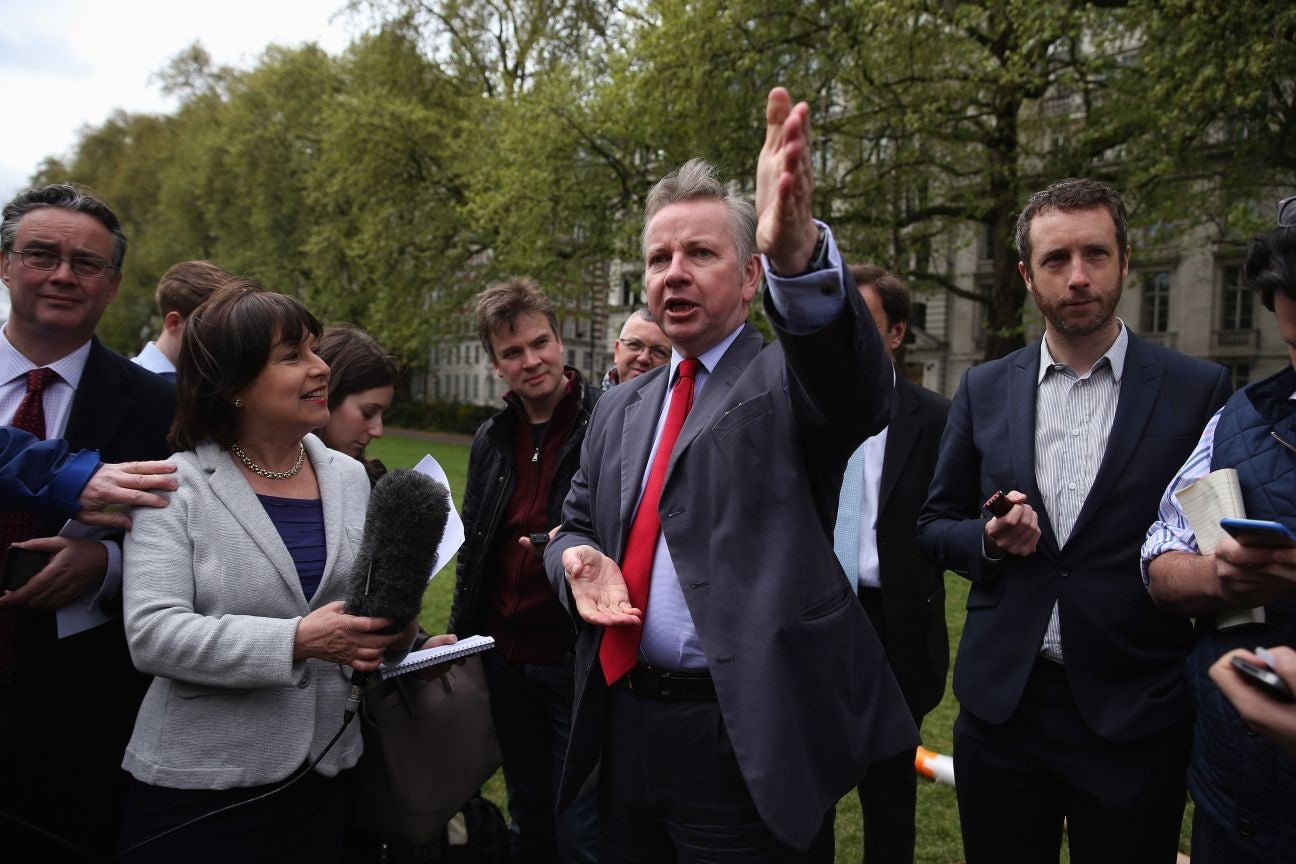 The new Justice Secretary Michael Gove once called for hanging to be brought back.
Writing in 1998 as a Times columnist, he said Britain was "wrong to abolish hanging" in the 1960s, when the death penalty was outlawed.
It had made punishing innocent people "more likely," Mr Gove wrote, and pointed to the rising swell of opinion in favour of re-introducing hanging to argue that it could repair the broken trust between voters and politicians.
His support for bringing back hanging was out of "respect for democracy," he continued, but would also ensure justice was applied with "scrupulous fairness" by focussing the minds of lawmakers and prosecutors.
Best General Election 2015 quotes
Show all 10
Writing in The Times in July 1998, Mr Gove said: "Hanging may seem barbarous, but the greater barbarity lies in the slow abandonment of our common law traditions.
"Were I ever alone in the dock I would not want to be arraigned before our flawed tribunals, knowing my freedom could be forfeit as a result of political pressures. I would prefer a fair trial, under the shadow of the noose."
Mr Gove has not appeared to repeat any such backing for the death penalty since he made the remarks in 1998.
Mr Gove returned to a front-line Cabinet position as Mr Cameron started to assemble his new Government. He was demoted from Education Secretary last year and replaced with Nicky Morgan in a bid to cool relations with teachers in the run up to the election.
He is likely to become just as unpopular with judges, prison officers and prosecutors as was with teachers as he wields the axe over widespread cuts to the justice system, including a courts system that is the most expensive in Europe.
Justice is one of the unprotected departments and with the promise of five years of tax cuts and a £8 billion spending spree on the NHS, its budget is likely to be hit hard.
Join our commenting forum
Join thought-provoking conversations, follow other Independent readers and see their replies