The SNP is on course to win every single seat in Scotland, leaving Labour with zero
Huge swing to the nationalists could leave Jim Murphy's party without representation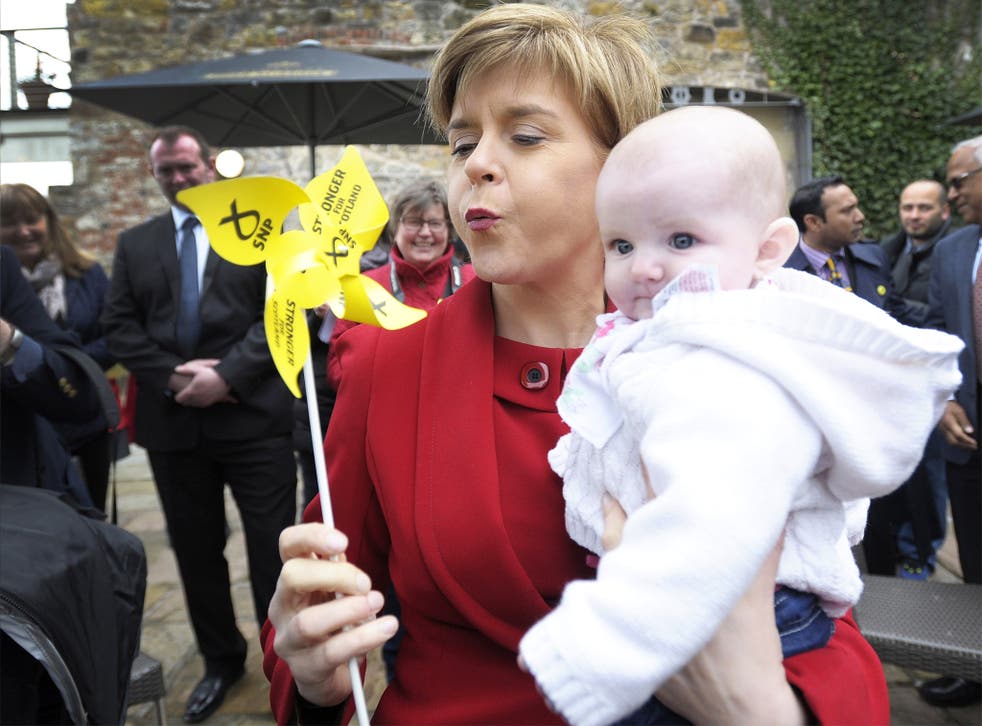 The Scottish National Party is on course to win every single one of Scotland's 59 seats, according to a new poll.
The latest in a string of surveys showing a rising vote share for the nationalists put the party on 54 per cent, nearly three times the vote share it achieved in 2010.
The Ipsos MORI poll put the SNP leagues ahead of their closest rivals, Labour, who were on 20 per cent, the latest in a series of new record lows.
Labour, which won 41 seats in Scotland in the 2010 election is facing a total wipeout, as well as the embarrassment of being only 3 per cent ahead of the Tories, who are on 17 per cent.
The Conservatives have only even won one seat in Scotland since 1992 and have been a minor party in Westminster Scottish politics since the 1980s.
The Liberal Democrats, also traditionally strong in Scotland, were on 5 per cent.
The SNP is set to dominate the Scottish popular vote
Since the Scottish Independence referendum polls have consistently shown the SNP ahead of Scottish Labour.
While the final allocation of seats may not be as clear-cut as Scotland-wide polls suggest, the situation for the unionist party has worsened since the appointment of Westminster MP Jim Murphy as its leader.
English votes for English laws: What is it all about?

Show all 7
Despite polls in the rest of the UK suggesting a robust showing from Labour, the party's experience in Scotland has gone from bad to worse in recent months.
Mr Murphy could also himself be set to lose his seat at the election, according to a local survey published by the pollster Lord Ashcroft.
Earlier this month the Scottish Labour leader insisted that his party could still win more seats than the SNP.
"I am confident we can win this election, we can win it north and south of the border," he said at a campaign event in Aberdeen.
The seat predictions based on the Ipsos MORI poll are based on estimates from the Electoral Calculus website which looks at uniform national swing across seats.
In reality some seats may prove tough to crack for the SNP with local battles bucking the national trend.
With the election next week, there is limited time for a dramatic reversal in the polls, however.
Register for free to continue reading
Registration is a free and easy way to support our truly independent journalism
By registering, you will also enjoy limited access to Premium articles, exclusive newsletters, commenting, and virtual events with our leading journalists
Already have an account? sign in
Join our new commenting forum
Join thought-provoking conversations, follow other Independent readers and see their replies