Tony Blair accused of patronising the public by suggesting they cannot be trusted to make the 'sensible choice' on staying in EU
Blair used a speech to condemn the Tory policy of holding a referendum on the UK's membership of the EU, saying it would cause economic 'chaos'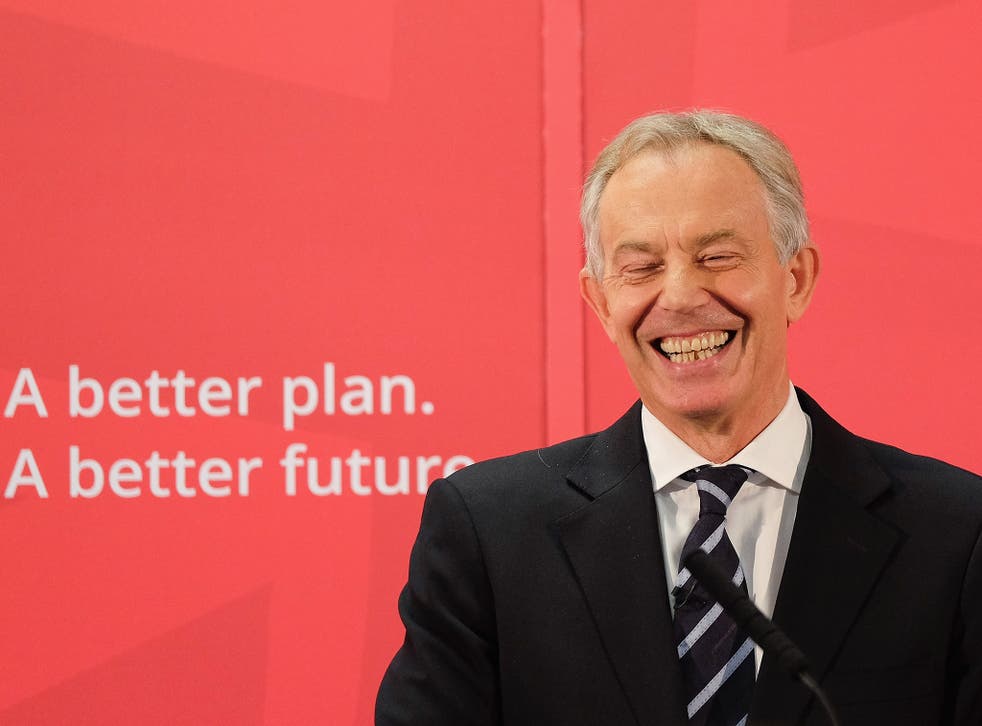 Tony Blair has been accused of patronising the British people by suggesting that they cannot be trusted to make the "sensible choice" on whether the UK should remain part of the EU.
In his first major intervention in the general election campaign, the former Labour prime minister used a speech in his former constituency of Sedgefield to condemn the Conservatives' policy of holding a referendum on the UK's membership of the EU, saying it would cause economic "chaos".
Mr Blair, who is pro-European and does not think a referendum should be held, said the emotions that such a vote would whip up across Britain would be similar to those felt during the debate over Scottish independence, which he was also against.
In pictures: Experts' predictions for the General Election - 04/04/15

Show all 10
"Nationalism is a powerful sentiment. Let that genie out of the bottle and it is a Herculean task to put it back. Reason alone struggles. The referendum on Europe carries with it the same risk," he said.
"For that reason, should the Conservatives win, one other thing will be certain: the PM will be spending more energy, will have more sleepless nights about it, be more focused on it than literally any other single issue.
"He knows the vastness of the decision. He knows the penalty of failure. He knows exit will define his legacy. And, following the Scottish referendum, he knows the perilous fragility of public support for the sensible choice."
His remarks were immediately seized upon by David Cameron, who said it was "extraordinary" that Mr Blair "doesn't think people should be given a say in a referendum on Europe". He added later: "You cannot ignore the will of the people."
George Osborne also criticised Mr Blair's comments. "What he's really saying is he doesn't want to ask the British people their opinion, their view, respectfully. Well I disagree with him," the Chancellor said.
The Independent has got together with May2015.com to produce a poll of polls that produces the most up-to-date data in as close to real time as possible.
Click the buttons below to explore how the main parties' fortunes have changed:
All data, polls and graphics are courtesy of May2015.com. Click through for daily analysis, in-depth features and all the data you need. (All historical data used is provided by UK Polling Report)
Register for free to continue reading
Registration is a free and easy way to support our truly independent journalism
By registering, you will also enjoy limited access to Premium articles, exclusive newsletters, commenting, and virtual events with our leading journalists
Already have an account? sign in
Register for free to continue reading
Registration is a free and easy way to support our truly independent journalism
By registering, you will also enjoy limited access to Premium articles, exclusive newsletters, commenting, and virtual events with our leading journalists
Already have an account? sign in
Join our new commenting forum
Join thought-provoking conversations, follow other Independent readers and see their replies