Tories' Alex Salmond billboard gets Nigel Farage spoof treatment
There are concerns among strategists that poster advertising has become ineffective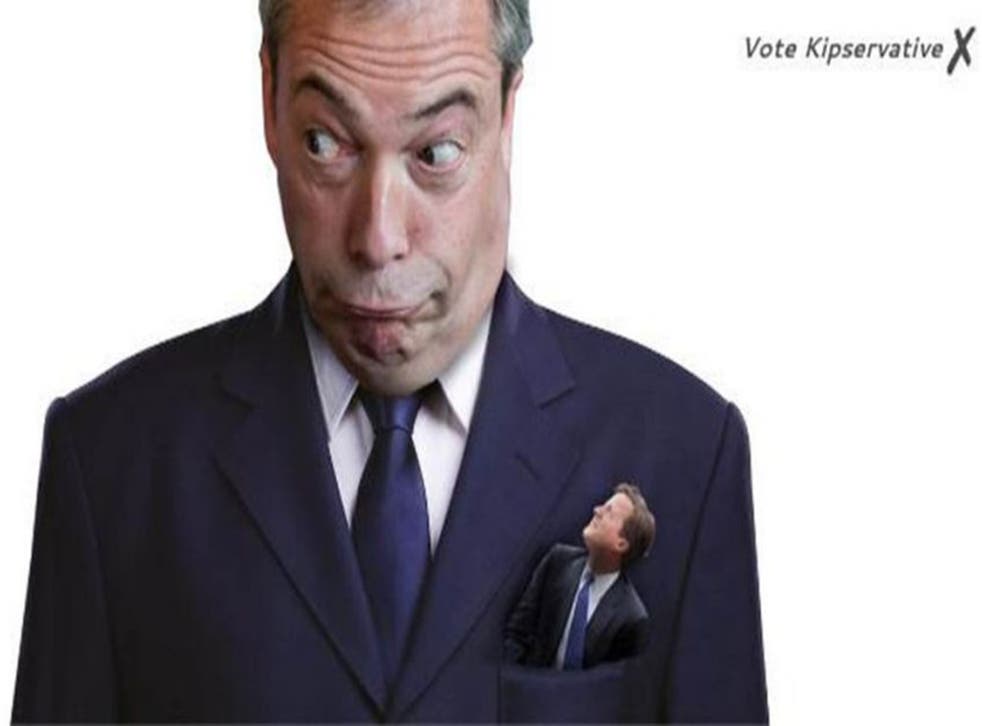 Ever since Margaret Thatcher entered Downing Street in 1979 on the back of the Conservatives' famous "Labour Isn't working" poster, billboard advertising has occupied a unique place in Britain's election landscape.
For just a few weeks every four or five years, poster sites – normally taken up promoting detergent, cars, banks or films – are transformed into a political battleground.
From "Labour's tax bombshell" and Tony Blair's devil eyes, to the famous morphed picture of Mrs Thatcher's hair on William Hague's face, many have been memorable, while some have backfired. A few may even have influenced voters at the ballot box.
At the last election, political parties spent about £7m on outdoor advertising; this year's figure is likely to be similar. In a system that outlaws political advertising on television, billboards are one of the few ways for parties to get their message across directly to the voters.
But privately there are concerns among strategists that poster advertising has become ineffective and may enter the political history books.
If so, their demise will probably be traced back to 2010, when the Tories decided their best hope of winning power was to sell David Cameron directly to the electorate.
The party's advertising agency, Euro RSCG, came up with a poster of a fresh-faced Mr Cameron alongside the slogan, "We can't go on like this – I'll cut the deficit, not the NHS."
In pictures: Alex Salmond's campaign for Scottish independence

Show all 9
But, far from promoting the Tory leader, the poster became a social media satirist's dream – as well as being defaced in real life.
Since then few political posters have escaped unscathed.
Yesterday the Tories' latest election offering didn't make it to lunchtime before being parodied. The original image showed Ed Miliband in Alex Salmond's jacket pocket. That was rapidly transformed to another, funnier, image showing Mr Cameron in a similar situation with Nigel Farage.
Party strategists on all sides admit that many of the posters they have "launched" in the past were media stunts.
And that has made the spoofing more damaging, especially if that becomes the story. Matthew McGregor, who is helping run Labour's digital strategy, thinks the poster is a far riskier medium today.
"Online tools make campaign posters that are mockable more easily mockable than ever, so all campaigns need to think about avoiding doing more harm than good.
"You really saw that start in the 2010 campaign and it's not going away. Posters are an important campaign tool still, but bad posters can be subverted by your opponents, as the Tories have found out."
Join our new commenting forum
Join thought-provoking conversations, follow other Independent readers and see their replies