General Election 2015: Tory election guru Lynton Crosby accused of recycling 10-year-old 'attack ad' from Australia to lampoon Miliband
Striking similarities between the campaign Mr Crosby is running for the Tories in 2015 and previous campaigns run by his firm Crosby Textor down under
Oliver Wright
Sunday 22 February 2015 01:00 Comments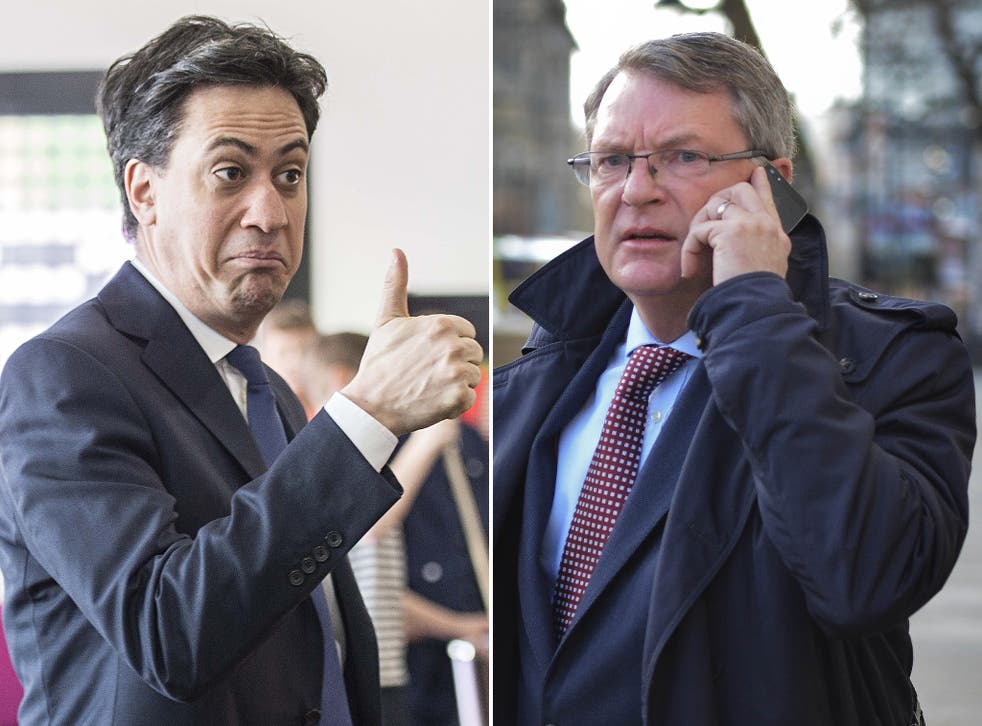 The Tories have recycled a ten year-old political 'attack ad' from Australia to lampoon Ed Miliband in the run-up to the election.
Tory Central Office last month released this ad on its YouTube channel and promoted it through social media and the party's website.
But eagle eyed politicos quickly realised that something was amiss. Because the video appears to be a complete rip-off of a political attack ad released by the Liberal Party in the 2004 Australian Elections. It is even set to the same jaunty Second World War Gracie Fields song 'wish me luck as you wave me goodbye'.
Some might say that the creator of the original ad could well have a case for plagiarism against the Tories. But somehow that seems unlikely.
That's because the Tory campaign is being run by a man called Lynton Crosby. And what was Lynton Crosby doing in 2004? He was helping to run the Australian Liberal Party's election campaign.
It does however suggest that Mr Crosby may be a little short of ideas on how to help the Tories win this time though.
In fact an analysis by the Independent on Sunday has found striking similarities between the campaign Mr Crosby is running for the Tories in 2015 and previous campaigns run by his firm Crosby Textor down under.
Take last year's victory by John Key's National party in New Zealand that was masterminded by Crosby Textor.
Its key campaign messages are strikingly familiar to those currently being deployed by Tories.
Like the David Cameron's idea of a "long term economic plan" which the party is relentlessly pushing - the National Party in 2014 had a "three year economic plan" which they used in their speeches and campaign advertising.
While Tories are calling on voters to "stay on course to prosperity" the National party urged voters to "stay on course to lift our long-term economic performance."
And the attacks ads were similar too. The National Party claimed Labour's spending promises would cost a "staggering" $18 billion warning voters "don't blow it".
In the UK the Tories claim Labour's spending "spree" would cost £20 billion and warned voters "don't risk it".
Even the apparently amateurishly shot films of Mr Cameron travelling around Britain to explain his vision for Britain to voters that have recently appeared on the Tories YouTube channel appear to have been lifted from the Crosby Textor New Zealand campaign. Strikingly similar videos of Mr Key are in the archives of the National Party's YouTube site.
And the similarities go further back as well. In the 2005 election that National Party produced a string of eye catching bill boards in blue (for the National party) and red for the Labour party contrasting the parties polices.
'Welfare: Drift Net (or) Safety Net' said one. Another said 'what's best for you kids Excuses (or) Exams'.
And Mr Crosby appears to have adopted the same idea for 2015 – using the same striking blue and red colour scheme. "Benefits out of control" reads the red side versus "Benefits Capped" on the blue. Another says "25 jobs lost every day" under Labour compared to "1,047 jobs created every day" under the Tories.
It has all led Labour to go back into the annals of Southern hemisphere politics over the last 20 years to see where the next attack is coming from.
"The Tories are desperate to cling on to power by any means available," said Lucy Powell who is co-ordinating Labour's election campaign.
"They have imported the worst of Crosby campaigns in other countries which have been notorious for negative and personal attacks.
"No one should be in doubt that the Tories are now playing Aussie rules in this election with a bitter and divisive campaign."
A Conservative spokesman declined to comment.
Register for free to continue reading
Registration is a free and easy way to support our truly independent journalism
By registering, you will also enjoy limited access to Premium articles, exclusive newsletters, commenting, and virtual events with our leading journalists
Already have an account? sign in
Join our new commenting forum
Join thought-provoking conversations, follow other Independent readers and see their replies