Geoffrey Cox: Tory minister ordered to apologise for misleading MPs over family property
'Mr Cox, as attorney general, is the chief law officer of the crown and therefore should set a good example by scrupulous observance of the rules'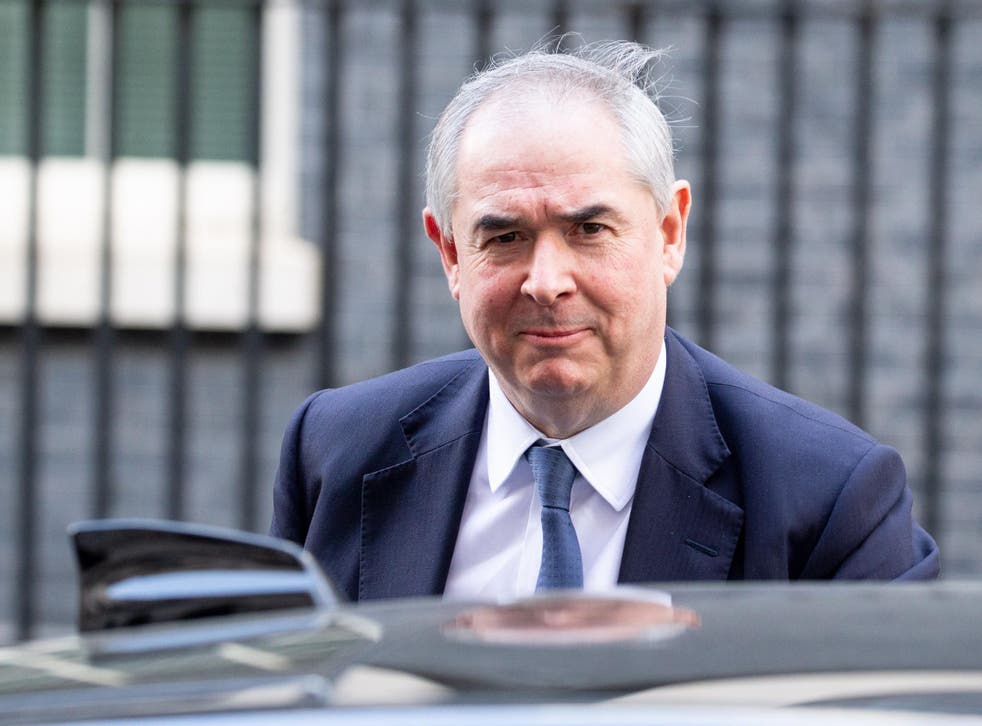 Attorney general Geoffrey Cox has been ordered to apologise to the Commons for giving the "wrong information" about when a family property should have been placed on the register of members' interests.
The cabinet minister admitted, earlier this year, that he had failed to register income from tenants after he moved out of his plush central London accommodation when he entered the cabinet.
Now the Commons' committee on standards has gone further by concluding the top barrister "unintentionally" misled it about the date when the rent was first received.
"Mr Cox, as attorney general, is the chief law officer of the crown, as well as being an experienced member of the house, and therefore should set a good example by scrupulous observance of the rules," its report says.
All MPs are required to register their outside financial interests with the Commons authorities and to record any changes within 28 days.
Mr Cox, reappointed as attorney general by Boris Johnson, acknowledged in January this year that he should have registered the rental income from the previous September.
When he apologised, the parliamentary standards commissioner "exercised her discretion" to deal with the matter without a referral to the standards committee, which oversees MPs' behaviour.
However, she noted it was not the first time Mr Cox had registered thousands of pounds in income later than Commons rules allow – having failed to declare £400,000 in outside earnings for legal work in 2016.
It then became clear that the attorney general should have placed the family property on the MPs register of interests from November 2017 – "10 months earlier than the date which he had given to the commissioner" – triggering a referral.
Boris Johnson's cabinet: Who's in and who's out

Show all 40
In its report, the committee says, of the two errors, "the first arose from an oversight and the second from a genuine misunderstanding".
"It accepts, as does the commissioner, that there was no intention to deceive," the report concludes – while pointing to the need to "set a good example".
It states: "Mr Cox should at the earliest opportunity apologise in writing to the house, through the committee, for having registered a financial interest late and for having, albeit unintentionally, supplied wrong information about the date at which the interest became registerable."
The attorney general will remain a key player in the Brexit drama, having been reappointed despite anger about his legal advice earlier this year – which was blamed for torpedoing Theresa May's hopes of passing her deal.
The MP for Torridge and West Devon also told cabinet colleagues last month that remaining in the Irish backstop could be like being stuck "in the first circle of hell".
Entering Downing Street earlier on Thursday, and asked if Mr Johnson had selected "a no-deal cabinet", he replied: "Yes," – setting out its commitment to leaving the EU on 31 October.
Join our new commenting forum
Join thought-provoking conversations, follow other Independent readers and see their replies