Geoffrey Cox: Tory MP has expenses claim for 49p pint of milk rejected by Commons
The MP for Torridge also had a claim for £4.99 for 'weedkiller for space in front of the constituency office' rejected
Andy McSmith
Thursday 14 January 2016 22:43 Comments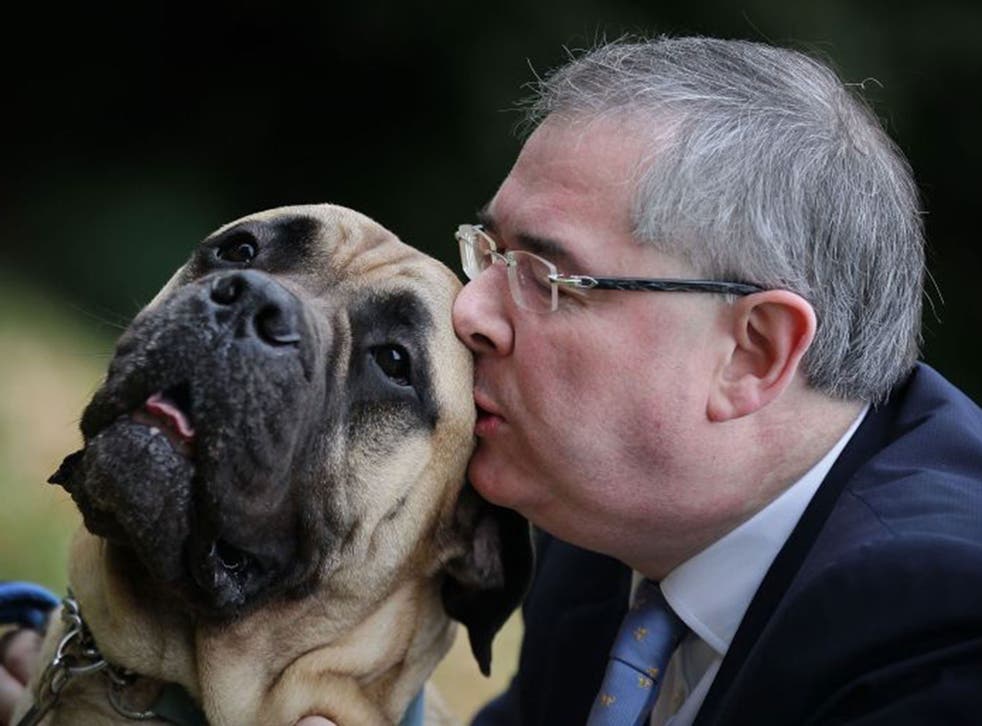 Geoffrey Cox, Britain's highest-paid MP, has had an expenses claim for a 49p pint of milk rejected by the Commons authorities it has emerged.
The Tory MP for Torridge, who works part time as a barrister, also had a claim for £4.99 for "weedkiller for space in front of the constituency office" rejected.
Both claims were lodged with the Independent Parliamentary Standards Authority (Ipsa) last summer, and were among thousands of details of MPs' expenses claims published online yesterday.
Mr Cox's latest entry in the Register of Members' Interests, also published this week, shows that his legal work brought in more than £520,000 during 2015, on top of his MP's salary of £74,000.
In 2014, after The Independent revealed Mr Cox had earned more than £425,000 outside Parliament that year, he said that he spent 15 to 20 hours a week on legal work, and pointed out that he had to pay VAT, office costs and the wages of employees from his earnings. He added that it was "extremely beneficial for MPs to have practical experience of a world other than politics".
He has been MP for Torridge and West Devon since 2005, and served for several years on the Commons Standards and Privileges Committee, but resigned in October when he discovered he had failed to declare £325,000 of his outside income within the proper time.
UK news in pictures

Show all 50
The new data released by Ipsa covered claims processed during August and September 2015 and ran to more than 22,300 lines. The two contested claims from Mr Cox's office were submitted last June. Both claims would have been valid before last year's general election, but new rules came into force in May to bring them into line with Whitehall departments.
Mr Cox said: "In collating the office expenses for me to sign off, my staff had failed to notice that the rules had changed in May so as to place these costs outside the scope of Ipsa's scheme. Once the error was identified, it was returned by Ipsa and immediately cancelled by my office."
Other MPs who had expenses claims knocked back included the Solicitor General, Robert Buckland, who was judged to have provided "insufficient evidence" to back up a £1,008 claim for office expenses.
Mr Buckland's spokeswoman said: "Robert then provided more evidence and his claim was accepted by IPSA.".
Angus Robertson, leader of the SNP in the Commons, had a £79.99 claim for electrical equipment bought from Dixons rejected on the same grounds, along with small claims of 50p and £2 for travel by public transport for which he failed to keep receipts.
The minister for the Armed Forces, Penny Mordaunt, had a £12.15 expenses claim blocked because it was submitted in the "wrong expense category". The former Foreign Secretary Jack Straw, who quit the Commons in May, had claims of £33.81 and £34.30 for his Blackberry rejected because he was late submitting them.
The Tory Mark Pritchard made an £843 claim for an economy flight to Vienna that was not paid, also because it was not supported by evidence. The Liberal Democrat MP Norman Lamb made the same mistake as Mr Cox, wrongly claiming £14.60 for tea and coffee.
Last year, Ipsa named and shamed 26 MPs who had expenses debts written off after failing to repay them. The MPs, including the Conservative minister Tobias Ellwood, failed to repay bills of up to £310 owed to the taxpayer.
Register for free to continue reading
Registration is a free and easy way to support our truly independent journalism
By registering, you will also enjoy limited access to Premium articles, exclusive newsletters, commenting, and virtual events with our leading journalists
Already have an account? sign in
Join our new commenting forum
Join thought-provoking conversations, follow other Independent readers and see their replies