George Osborne repeatedly refuses to apologise for cutting disability benefits
Move comes as Chancellor attempts to rebuild authority in wake of his Budget debacle
Nigel Morris
Deputy Political Editor
Tuesday 22 March 2016 15:24 Comments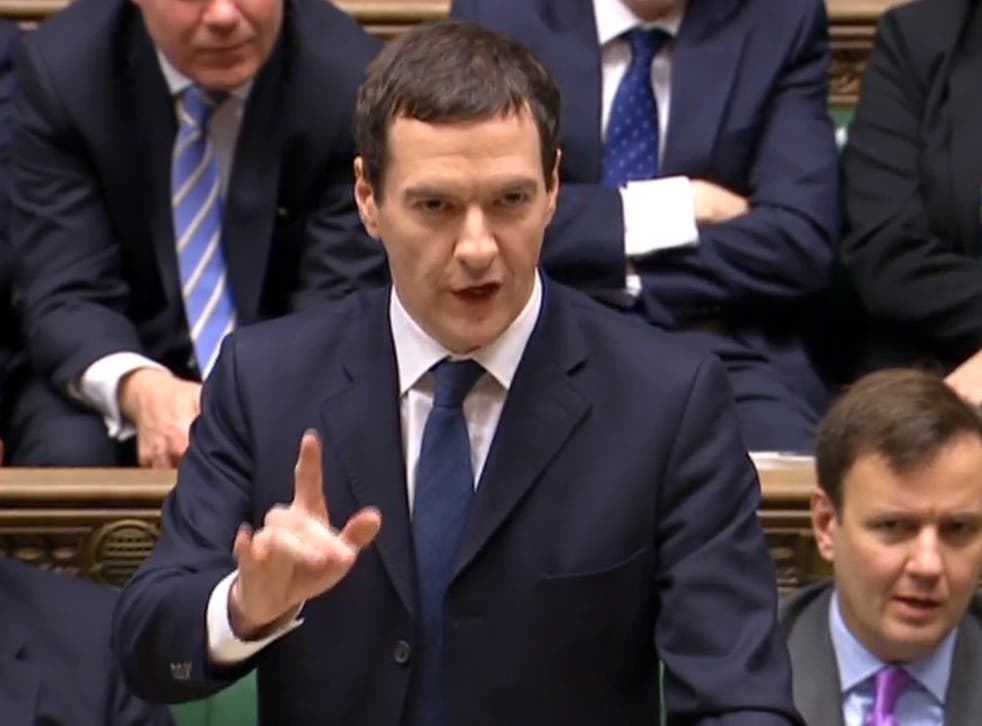 George Osborne has repeatedly refused to apologise over plans to cut £4.4bn from disability benefits.
The under-fire Chancellor admitted he had made a "mistake" over the cuts, but insisting the cost of the now-abandoned personal independence payment policy (PIP) could be absorbed because, he claims, public spending is under control..
In heated exchanges with Labour MPs, Mr Osborne refused to apologise to claimants who could have lost thousands of pounds if the proposals had not been scrapped just days after the Budget.
"Where we've made a mistake, where we've got things wrong, we listen and learn. That is precisely what we have done," he told MPs amid uproar in the Commons.
Mr Osborne attempted to draw a line under the internal Tory warfare triggered by Iain Duncan Smith's dramatic decision to resign as Work and Pensions Secretary in protest over Treasury pressure to target cuts on the most vulnerable.
Praising Mr Duncan Smith's record, he said there were always "robust" discussions between chancellors and spending departments, but said they had worked together in their respective jobs longer than any of their predecessors.
The Chancellor insisted he had detailed a "One Nation, compassionate" Budget which supported the future of children and cut taxes.
To Tory cheers, he rounded on Labour, claiming the party would have added £1trn extra to the national debt if it had remained in power, with ordinary people paying the price for a financial black hole "so large it would break the Hadron Collider".
He reiterated that the government had no plans to seek savings elsewhere in welfare spending to compensate for the £4bn it would fail to raise by abandoning its proposed cuts to PIP to the disabled.
Addressing some of the criticisms levelled at him by Mr Duncan Smith the Chancellor insisted he was committed to social justice - but that could only be achieved if the deficit was under control.
"There is not some inherent conflict between delivering social justice and the savings required to deliver sound public finances. They are one and the same thing," he said.
"Without sound public finances there is no social justice."
The shadow Chancellor, John McDonnell, said Mr Osborne was unfit for high office because of his "grubby political manipulations" and challenged him to scrap his Budget plans and start afresh.
Register for free to continue reading
Registration is a free and easy way to support our truly independent journalism
By registering, you will also enjoy limited access to Premium articles, exclusive newsletters, commenting, and virtual events with our leading journalists
Already have an account? sign in
Join our new commenting forum
Join thought-provoking conversations, follow other Independent readers and see their replies