George Osborne advised viewer on how to avoid inheritance tax on The Daily Politics show
Osborne admitted he 'probably shouldn't be advocating this on television'
Kashmira Gander
Monday 16 February 2015 23:47 Comments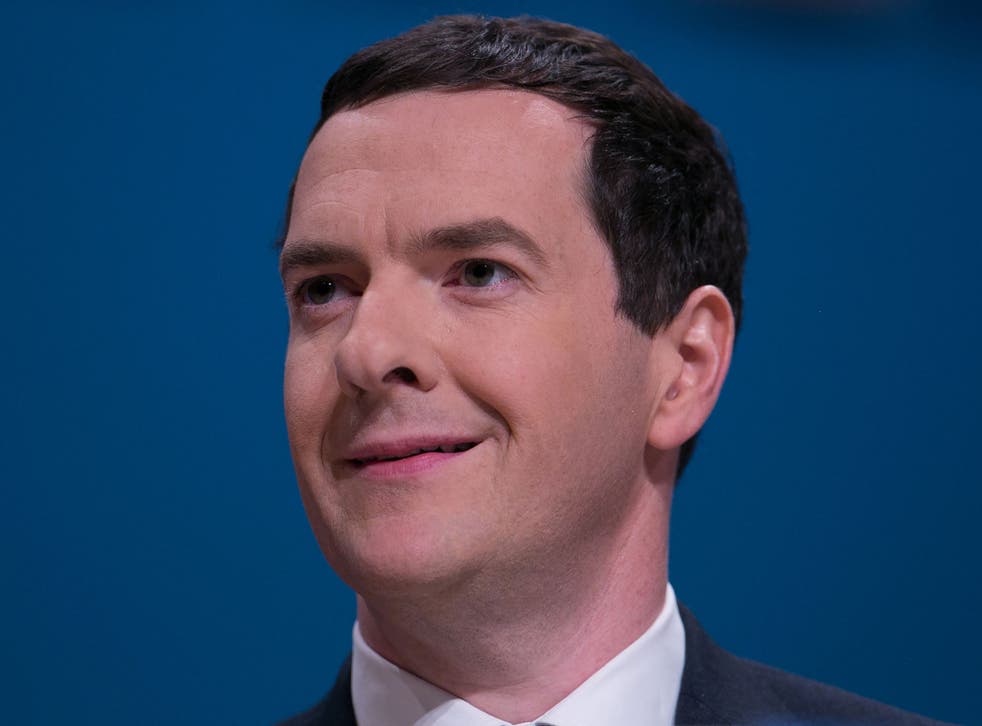 Footage of a fresh-faced George Osborne advising a caller on how to avoid paying tax has re-emerged, amid an ongoing political row over the HSBC tax scandal.
During his appearance on the Daily Politics in 2003, the then-backbench MP advises a caller named Bill to consider using "clever financial products" to avoid incurring inheritance tax.
In the clip, Mr Osborne admits he "probably shouldn't be advocating this on television".
As the future Chancellor raises his eyebrows jokingly, he tells viewers: "There are some pretty clever financial products which enable you to - in effect - pass on your home, or the value of your home, to your son or daughter and then get personal care paid for by the state."
The video was unearthed as the UK's financial watchdog said it was working closely with HSBC and other agencies to ensure sure the bank was meeting proper conduct standards, following allegations the bank's Swiss arm helped hundreds of customers to dodge tax.
The Financial Conduct Authority (FCA) said on Monday that the allegations had served to reinforce the importance of firms operating with the right culture across all of their operations.
"The FCA is working closely with the firm and other agencies which have an interest in this matter to ensure that any questions this may raise in relation to any current practices and culture of HSBC are addressed," the organisation said.
On Sunday, HSBC, Europe's biggest bank, apologised to customers and investors for past practices at its Swiss private bank.
Over the weekend, Labour leader Ed Miliband accused the Prime Minister of not tackling tax avoidance and vowed to investigate firms who dodge paying multi-millions of pounds, if his party wins the election.
In response, the Conservatives said that Labour could not be trusted with the economy and that they have invested in HMRC to increase prosecutions for tax dodging and planning to reform how companies are taxed.
Additional reporting by Reuters
Register for free to continue reading
Registration is a free and easy way to support our truly independent journalism
By registering, you will also enjoy limited access to Premium articles, exclusive newsletters, commenting, and virtual events with our leading journalists
Already have an account? sign in
Join our new commenting forum
Join thought-provoking conversations, follow other Independent readers and see their replies