George Osborne cautious over 50p minimum wage increase
Chancellor says he wants to see low-paid workers' earnings rising, but not at the cost of jobs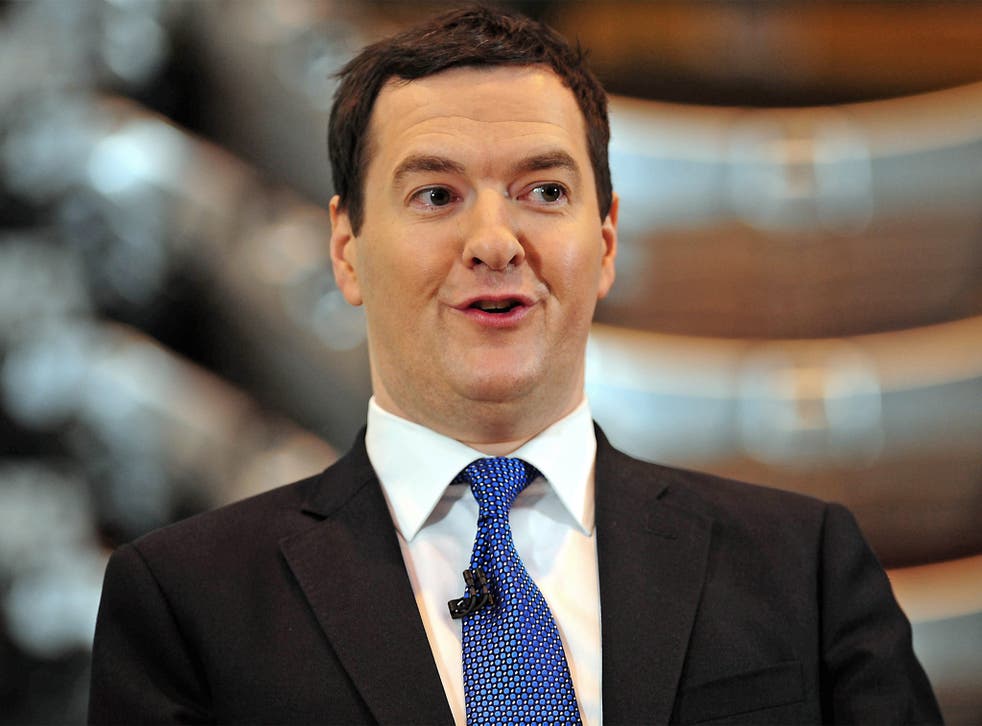 Chancellor George Osborne has cautioned against "self-defeating" increases in the level of the national minimum wage, amid reports that some Cabinet ministers are pressing for an above-inflation rise of 50p or more.
Mr Osborne said he wanted to see low-paid workers' earnings rising, but not at the cost of jobs.
His comments came during a visit to a garage in Enfield, north London, to highlight the forthcoming introduction of the new Employment Allowance, which will allow businesses to claim £2,000 a year off their employers' National Insurance contributions (NICs).
Mr Osborne said the move, announced in last year's Budget and due to take effect on April 6, was effectively "cashback on the jobs tax" for every business in the UK.
"It takes £2,000 off the jobs tax of a business like this and it means a company can hire more people, invest more, do all the things we need to see as part of our long-term plan for Britain to increase jobs and bring economic prosperity to this country," he said.
Reports have suggested that ministers including Business Secretary Vince Cable and Work and Pensions Secretary Iain Duncan Smith are pushing an above-inflation hike in the £6.31-an-hour minimum wage, even if it means over-ruling the recommendations of the Low Pay Commission when it reports next month.
Asked if a big rise was on the cards, Mr Osborne said: "I think everyone wants to see an increase in the minimum wage. I would like to see an increase in the minimum wage.
"But it has to be done in a way that doesn't cost jobs, because that would be self-defeating.
"We have a Low Pay Commission as a body that exists to make exactly that judgment.
"What we have got to do as a country is get the balance right between supporting business, growing our economy and making sure it is a recovery for all, and that is what our long-term plan is all about delivering."
After meeting staff at the Ridgeway Garage in Enfield, Mr Osborne said that 450,000 small firms across the UK will no longer pay employers' NICs at all, thanks to the new Employment Allowance. Managers at the garage were aiming to put the money towards taking on an extra member of staff and installing tyre-changing equipment, he said.
The Treasury calculates that over 90% of the benefit from Employment Allowance will go to small businesses with fewer than 250 employees. On average, employers with fewer than ten employees over the course of 2014-15 will see their employer NICs bill reduced by 80%.
Together with the 2010 decision to reverse a planned rise in employers' NICs and cuts in contributions for staff aged under 21 due to come into effect in 2015, the measures will save business £5.5 billion a year by the end of the Parliament, said the Treasury.
PA
Join our new commenting forum
Join thought-provoking conversations, follow other Independent readers and see their replies