George Osborne downplays China's human rights abuses as a 'different political system'
The country has a terrible human rights record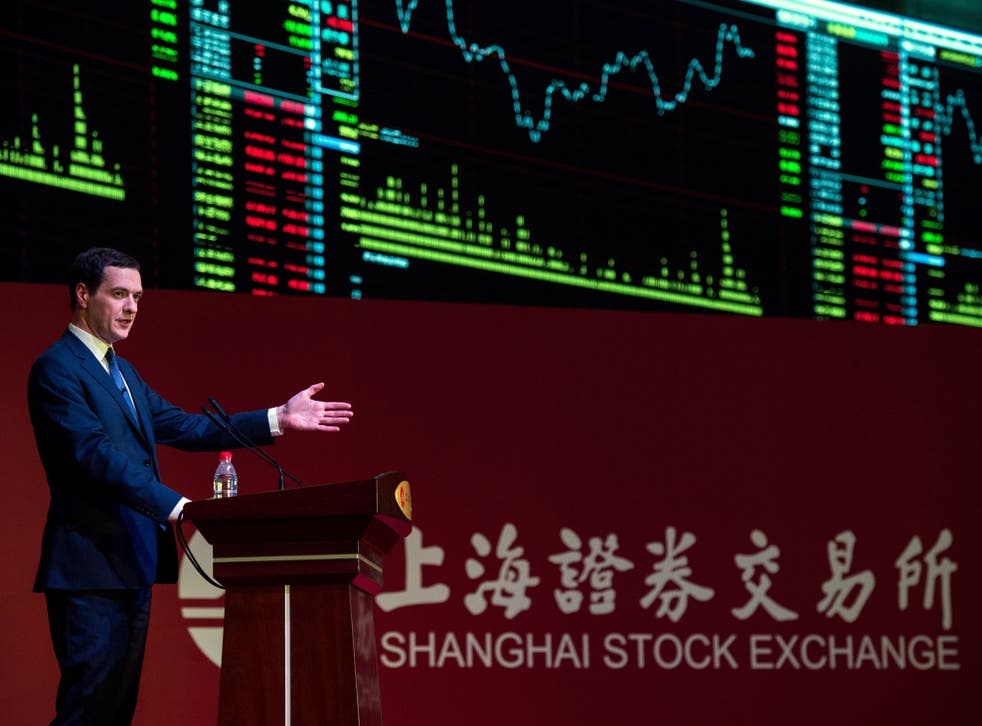 China's poor human rights record and lack of democracy should not prevent the UK from becoming its closest economic ally in the West, George Osborne has said.
The Chancellor said China and the UK had "different political systems" but that Britain could be its "best partner in the West".
Mr Osborne is in China on a visit promoting closer economic ties with the country.
"This is primarily an economic and financial dialogue, but of course we are two completely different political systems and we raise human rights issues, but I don't think that is inconsistent with also wanting to do more business with one fifth of the world's population," he told BBC Radio 4 this morning.
Echoing Labour leader Jeremy Corbyn's approach to foreign affairs, Mr Osborne said it was "better to engage and talk about these things" than to "stand on the sidelines".
China is regularly criticised for its restrictions on freedom, use of torture, lack of democracy, and imprisonment of critics.
"China remains an authoritarian state, one that systematically curbs fundamental rights, including freedom of expression, association, assembly, and religion, when their exercise is perceived to threaten one-party rule," Human Rights Watch's 2015 annual report on the country says.
The organisation says the current administration has made some limited positive steps certain areas but have also "unleashed an extraordinary assault on basic human rights and their defenders with a ferocity unseen in recent years".
Amnesty International says that in China: "The authorities continued to severely restrict the right to freedom of expression.
"Activists and human rights defenders risked harassment and arbitrary detention. Torture and other ill-treatment remained widespread and access to justice was elusive for many.
"Ethnic minorities including Tibetans, Uighurs and Mongolians faced discrimination and increased security crackdown. Record numbers of workers went on strike demanding better pay and conditions."
A third of all journalists imprisoned in the world at held in China, according to the Committee to Protect Journalists.
In one recent high-profile case Chinese journalists were forced to "confess" live on television to causing a stock market crash by reporting market movements.
Speaking earlier at the Shanghai Stock Exchange Mr Osborne called for the British and Chinese stock markets to be integrated. He announced a feasibility study to look at how the task could be carried out.
"I want the City of London to be the global partner of choice for China as it raises finance on the international markets," he told his audience.
"I believe our two countries are perfectly positioned to be partners in growth. Britain can be China's best partner in the West.
"Of course there will be ups and downs on the road ahead, but by sticking together we can make this a golden era for the UK-China relationship for many, many years to come."
The Chancellor's call for closer integration comes despite a difficult few months for the Chinese economy. China's stock market took a shock last month with shares plunging from record highs.
Register for free to continue reading
Registration is a free and easy way to support our truly independent journalism
By registering, you will also enjoy limited access to Premium articles, exclusive newsletters, commenting, and virtual events with our leading journalists
Already have an account? sign in
Join our new commenting forum
Join thought-provoking conversations, follow other Independent readers and see their replies