George Osborne hires Labour peer Lord Adonis to help drive major infrastructure projects
The move will help speed up the construction of major road, rail, air, housing and energy projects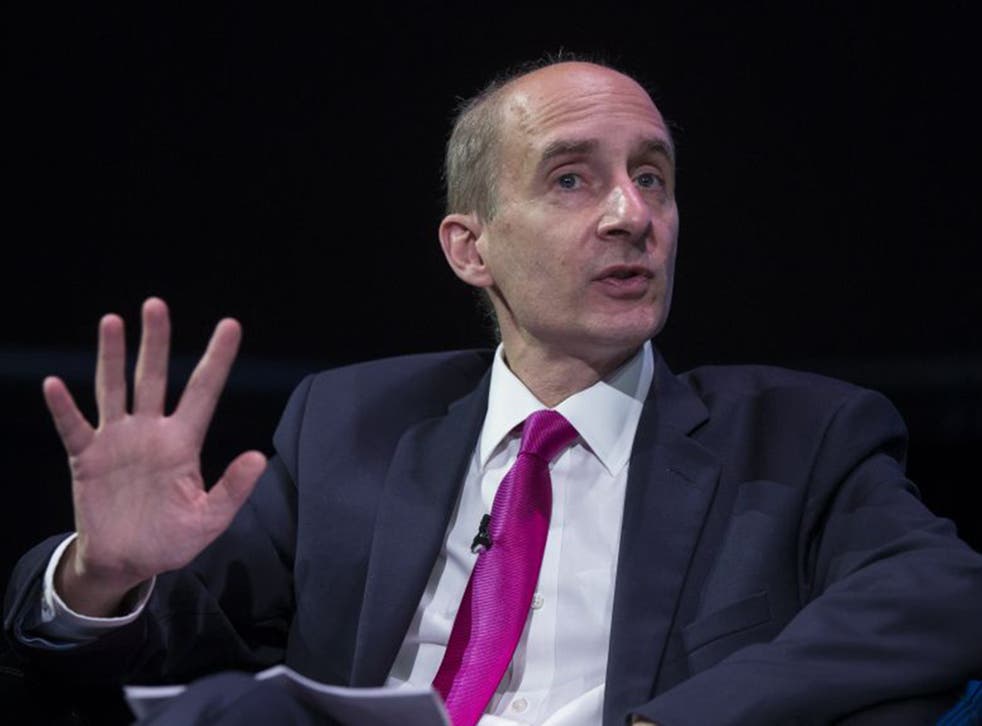 A former Labour cabinet minister will head a national drive to speed up the construction of major road, rail, air, housing and energy projects, the Chancellor, George Osborne, will announce on 5 October.
In a political coup, he has persuaded Lord Adonis to take charge of a commission which will hold the Government's "feet to the fire" if it fails to get important national schemes off the drawing board.
Mr Osborne will tell the Conservative conference: "We have to shake Britain out of its inertia on the projects that matter most."
Lord Adonis, who served as Transport Secretary under Gordon Brown and was the architect of the HS2 rail link between London and the Midlands, is to surrender the Labour whip at Westminster to take charge of a new National Infrastructure Commission.
His appointment, which will carry a salary, was negotiated in secret over the past fortnight. Senior Tories were jubilant over the recruitment of a respected political figure who was Tony Blair's policy chief at Downing Street and the driving force behind the last government's academies programme.
He will initially draw up plans for improving road and rail connections between large cities in the north of England, including the proposed HS3 scheme. In addition, he will examine ways of boosting London's rail capacity to cope with its soaring population by building a "Crossrail 2" north-south link across the capital.
The new commission will also advise ministers on how best to boost the UK's energy capacity in order to stop the lights going out because demand has exceeded supply. The surprise move reflects Mr Osborne's frustration that Britain lags far behind other industrialised nations in completing large building projects because of planning hold-ups and political agonising over contentious decisions.
But any moves to accelerate major building projects could put ministers on a collision course with the Tory shires.
He will tell Tory activists in Manchester: "Where would Britain be if we had never built railways or runways, power stations or new homes? Where will we be in the future if we stop building them now?
"I'm not prepared to turn round to my children and say: 'I'm sorry we didn't build for you.'" He will say the independent commission will start work immediately and will consider "calmly and dispassionately what the country needs to build for its future and hold any government's feet to the fire if it fails to deliver".
It follows the saga over the Davies commission set up by David Cameron to recommend where extra airport capacity should be situated in the south-east of England.
Its recommendation – that the best option was a third runway at Heathrow – was delayed until after the election and the Government is yet to make its decision on the subject.
Lord Adonis, who will sit as a crossbench peer while he chairs the commission, said: "Without big improvements to its transport and energy systems, Britain will grind to a halt."
He added: "Major infrastructure projects like Crossrail and building major new power stations span governments and parliaments.
"I hope it will be possible to forge a wide measure of agreement across society and politics on key infrastructure requirements for the next 20 to 30 years and the assessments which underpinned them."
The commission will report to the Chancellor regularly on the gaps in the UK's infrastructure capacity, and will play a similar role to the Office for Budget Responsibility which provides impartial economic advice to the Treasury.
Mr Osborne will also announce plans to sweep away rules that prevent brownfield sites from being sold off to developers for house-building schemes. He will also detail moves to allow local authority pension funds to pool their resources to create large regional wealth funds with assets of more than £25bn which can be invested in infrastructure schemes. They currently sit on assets of £180bn, of which only 0.5 per cent is invested in such projects.
The Chancellor wants them to follow the lead of large Canadian pension funds which invest in projects around the world. He will say that infrastructure spending will rise by up to £5bn a year as cash from the sale of land, buildings and other government assets is used for new projects.
Meanwhile, Mr Osborne announced plans for working grandparents to gain the legal right to take time off to help care for their grandchildren.
He said many grandparents played a "central role" in caring for younger generations and the move would help them do that while allowing them to remain in work.
The plan will involve extending the current system of shared parental leave to cover grandparents as well as the child's mother and father.
The total of 50 weeks of leave will not be extended, but the plan is aimed at giving greater flexibility to families in the first year of a child's life.
The Conservatives believe the policy will particularly benefit single mothers, who cannot currently choose to share parental leave but will now be able to do so with one of their child's grandparents.
Join our new commenting forum
Join thought-provoking conversations, follow other Independent readers and see their replies