George Osborne quits as MP: 'I am stepping down from the House of Commons - for now'
Former Chancellor says he is 'very excited' at the prospect of editing the London Evening Standard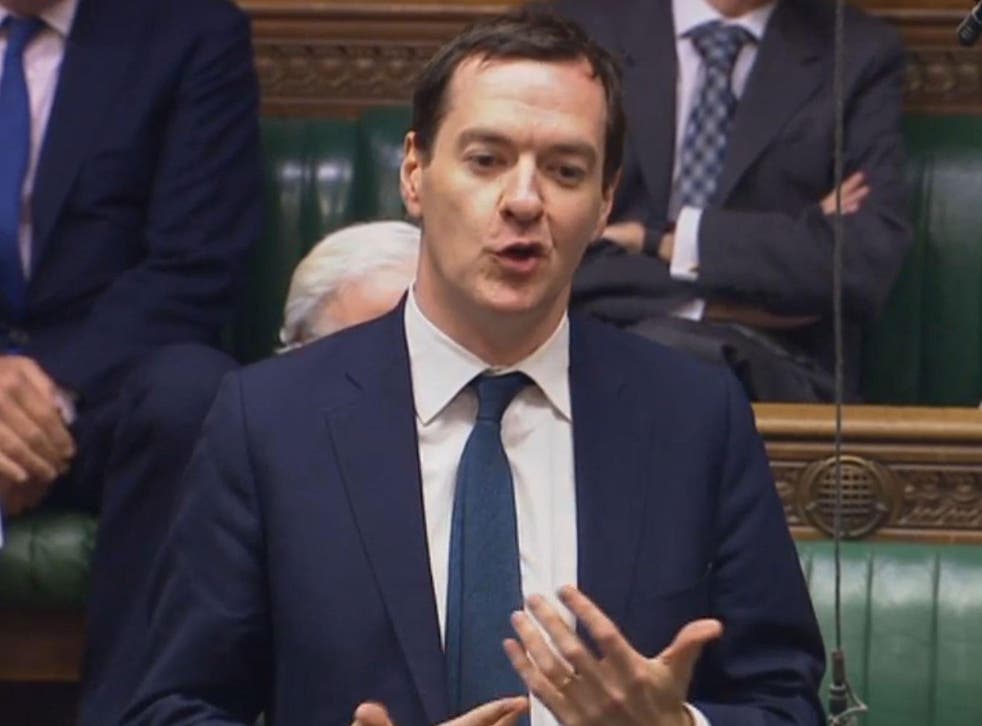 George Osborne has announced he is quitting as an MP "for now", just weeks after being named as the new editor of the London Evening Standard.
In a letter to his local Conservative association in Tatton, Cheshire, he wrote: "I am stepping down from the House of Commons – for now. But I will remain active in the debate about our country's future and on the issues I care about, like the success of the Northern Powerhouse.
"I want a Britain that is free, open, diverse and works with other nations to defend our democratic values in the world.
"I will go on fighting for that Britain I love from the editor's chair of a great newspaper. It's still too early to be writing my memoirs."
He also said he was "very excited" at the prospect of editing the paper after more than a decade and a half in the Commons.
The announcement came a day after Theresa May announced a snap general election for 8 June. Tatton Conservatives member Tony Dean said: "The general feeling will be that he's fallen on his sword a bit, but he's done the right thing in not seeking re-election."
Less than two years after Mr Osborne was first elected in 2001 he became an opposition whip and, later, a shadow Treasury minister. In September 2004 he was made shadow chief secretary to the Treasury, and shadow Chancellor nine months after that.
When the Tories, under David Cameron, won power alongside the Liberal Democrats in 2010, Mr Osborne led the Government's austerity agenda.
The editor's role was his fifth job outside Parliament after leaving the Treasury. As well as being an MP, he is also a consultant for the investment company Blackrock, earning £650,000 a year for one day's work a week.
He has a lucrative sideline in speaking, is the unpaid chairman of the Northern Powerhouse Partnership, and is the Kissinger Fellow at John McCain's McCain Institute think-tank, for which he received a £120,000 allowance.
Evgeny Lebedev, who has owned the free daily Standard for eight years, said critics should "wait to see a paper before judging" Mr Osborne's recruitment to the editor's chair, adding that he would provide a "more effective opposition to the Government than the current Labour Party".
UK news in pictures

Show all 50
Critics from both Labour and the Conservatives had said the hiring raised fresh questions over existing parliamentary systems for preventing conflicts of interest – and had suggested Mr Osborne could not continue as Tatton MP.
Britain learned how much he was paid through his portfolio career because MPs are required to register outside interests with parliamentary authorities, a condition to which he will no longer be held after the general election.
While attempting to break into journalism after leaving Oxford University, Mr Osborne was previously rejected by The Times and The Economist.
He later carried out freelance work for The Daily Telegraph's Peterborough diary column before joining the Conservative Research Department, going on to become head of its political department in 1993.
Join our new commenting forum
Join thought-provoking conversations, follow other Independent readers and see their replies