George Osborne family business 'has not paid corporation tax for seven years'
George Osborne has reportedly received a dividend pay-out worth £1,230 from the wallpaper business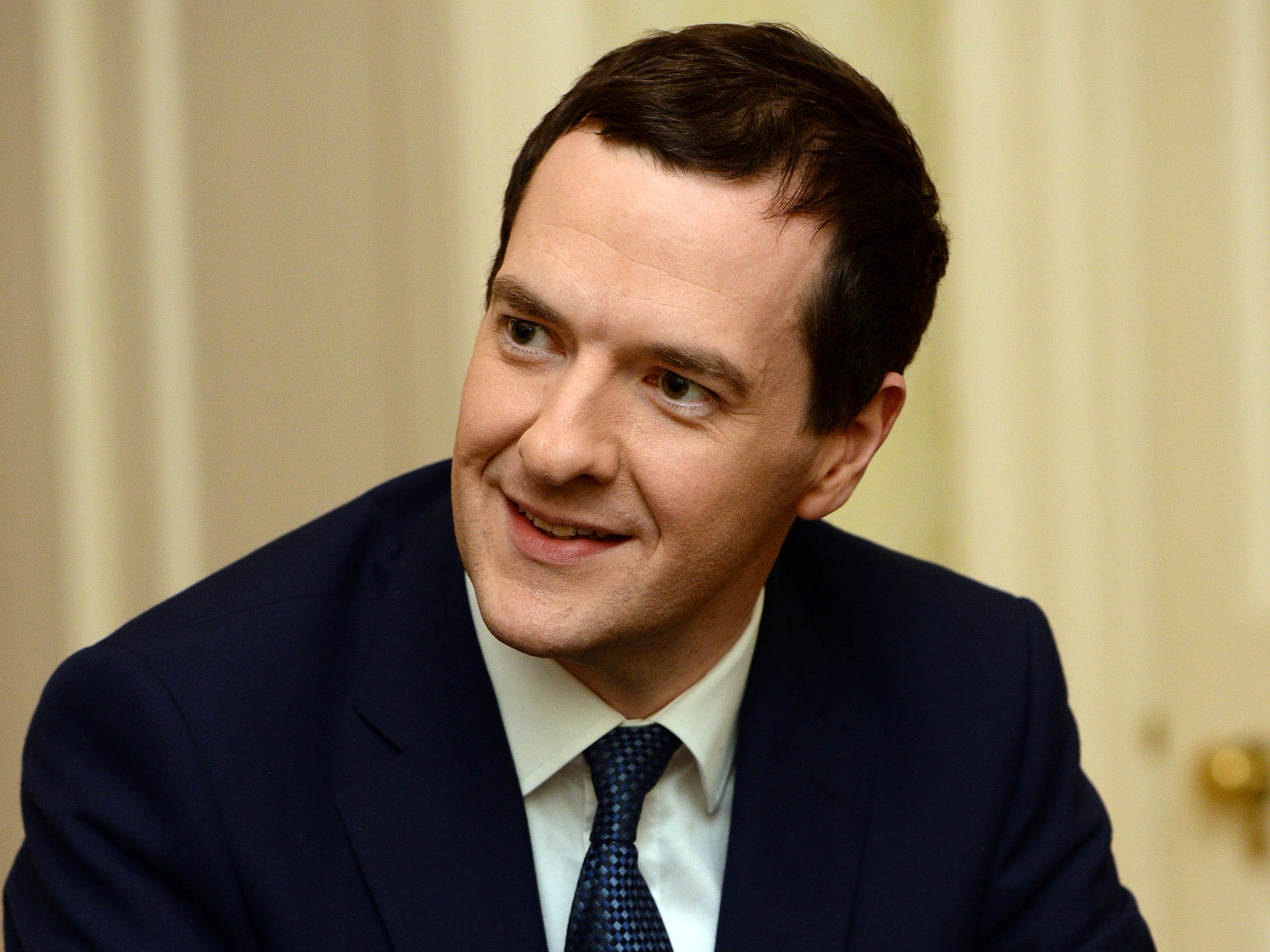 George Osborne has received a dividend pay-out worth £1,230 from his family's wallpaper business, despite the company not paying any corporation tax for the last seven years, according to reports.
The Sunday Times says it has analysed the accounts of Osborne & Little Group Ltd – the parent company of the family business – and found it paid out dividends worth £335,000 to shareholders, including the Chancellor, on 30 May 2014.
Mr Osborne's parents, Sir Peter and Lady Felicity Osborne, reportedly received dividend pay-outs of over £270,000.
The company, however, has reportedly not paid UK corporation tax since 2008, partly due to the business rolling over losses from previous years and deferring tax payments.
The Chancellor has previously spoken out against "morally repugnant" tax avoidance, making it a major part of his 2012 budget speech.
He has recently called a £130 million tax settlement with Google a "major success", despite critics calling the arrangement a "sweetheart deal" with the amount being an effective tax rate of just 3 per cent..
The latest accounts allegedly show Osborne & Little Group paid £6,000 in tax overseas – it also has deferred a "tax charge" of £173,000.
Company records for the interior design group, which has its head office in London and pays its senior director £684,000 a year, allegedly reveal it made profits in the year to March 2015 of £722,200 on revenues of £34 million.
Sir Peter and his brother-in-law, Anthony Little, founded the company, selling hand printed wall paper, in the 1968. It currently has 195 employees.
Company records show the chancellor holds 6,833 shares in the family firm.
A spokesman for the Chancellor said: "All of the Chancellor's interests are declared properly and in accordance with the rules."
Last year Mr Osborne introduced a new dividend tax, which will come into effect in April and see tax payers have a new tax-free dividend allowance of £5,000 a year after which tax is to be charged at new rates that are 7.5 per cent higher than the current levels.
The Independent has contacted Osborne & Little for comment.
Join our commenting forum
Join thought-provoking conversations, follow other Independent readers and see their replies