George Osborne's Budget giveaway 'based on potentially unreliable forecasts'
Office of Budget Responsibility Chairman admits Chancellor may have to 'think again' about sustained budget surpluses
Oliver Wright
Political Editor
Thursday 07 January 2016 01:14 Comments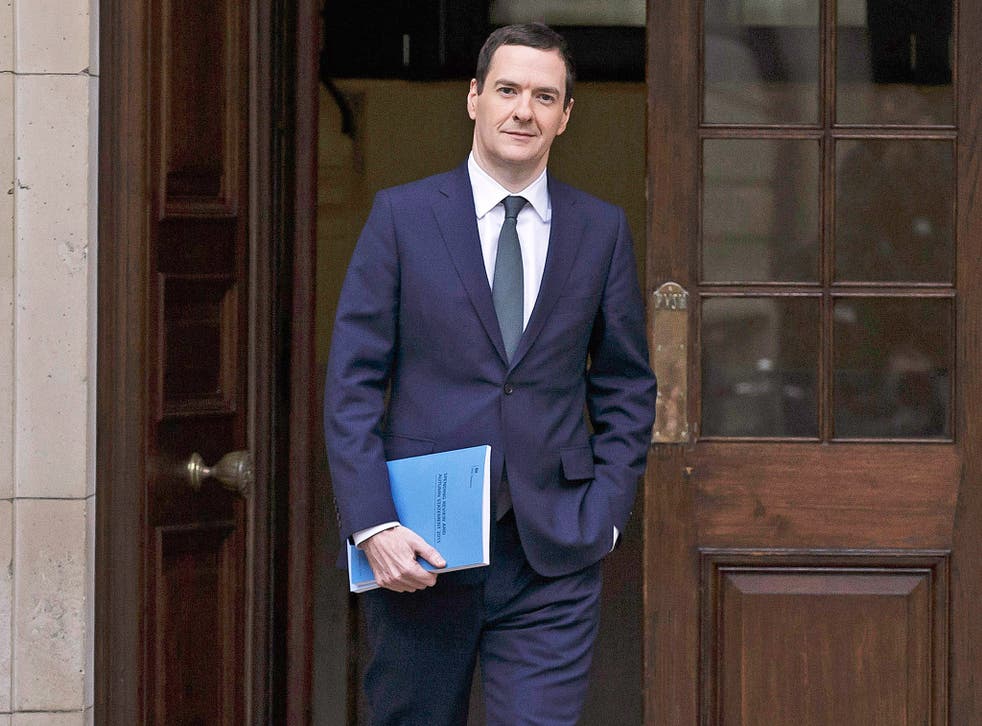 George Osborne's £27bn Budget giveaway two months ago was based on forecasts that may prove unreliable, the head of the independent government body that produced them has admitted.
In a candid assessment, Robert Chote, chairman of the Office of Budget Responsibility, said Mr Osborne's promises – to reverse tax credit cuts, borrow £8bn less and spend £12bn on capital investment – were based on "small beer" revisions to financial projections that could be wrong.
He speculated that the Chancellor might be forced to make more tax increases, or to "think again" about his goal of sustained budget surpluses, if projections for productivity and real wage growth did not materialise.
"Following the Autumn Statement, lots of people latched on to the £27bn that we'd apparently [find] down the back of the sofa over the next five years," Mr Chote told the Scottish Parliament's Finance Committee.
"Unfortunately, £27bn is not as much as it sounds. It corresponds to an average downward revision to the budget deficit of one quarter of 1 per cent of GDP."
Mr Chote went on to say that over the past five years the OBR had been forced to make much bigger revisions to its budget deficit predictions – warning that the same could be true this time.
"The lesson is that what the sofa gives, the sofa can easily take away. And the sums lost or gained have often been much larger than they were [the previous] November," he said.
In a speech today, Mr Osborne will strike a far gloomier note on the British economy than he did at the Autumn Statement in November – warning of a "dangerous cocktail" of global risks that could derail the recovery.
"We are only seven days into the New Year, and already we've had worrying news about stock market falls around the world, the slowdown in China, deep problems in Brazil and in Russia. Commodity prices have fallen very significantly.
He will warn against a "creeping complacency" in the national debate about the economy, and will urge greater resolve in "finally spending less than we borrow".
Register for free to continue reading
Registration is a free and easy way to support our truly independent journalism
By registering, you will also enjoy limited access to Premium articles, exclusive newsletters, commenting, and virtual events with our leading journalists
Already have an account? sign in
Join our new commenting forum
Join thought-provoking conversations, follow other Independent readers and see their replies