George Osborne's Budget passed by MPs (including Iain Duncan Smith) after Chancellor drops disability cuts
The former Work and Pensions Secretary resigned four days ago because he said the Budget was unfair and risked dividing society
Nigel Morris
,
Jon Stone
Tuesday 22 March 2016 19:59 Comments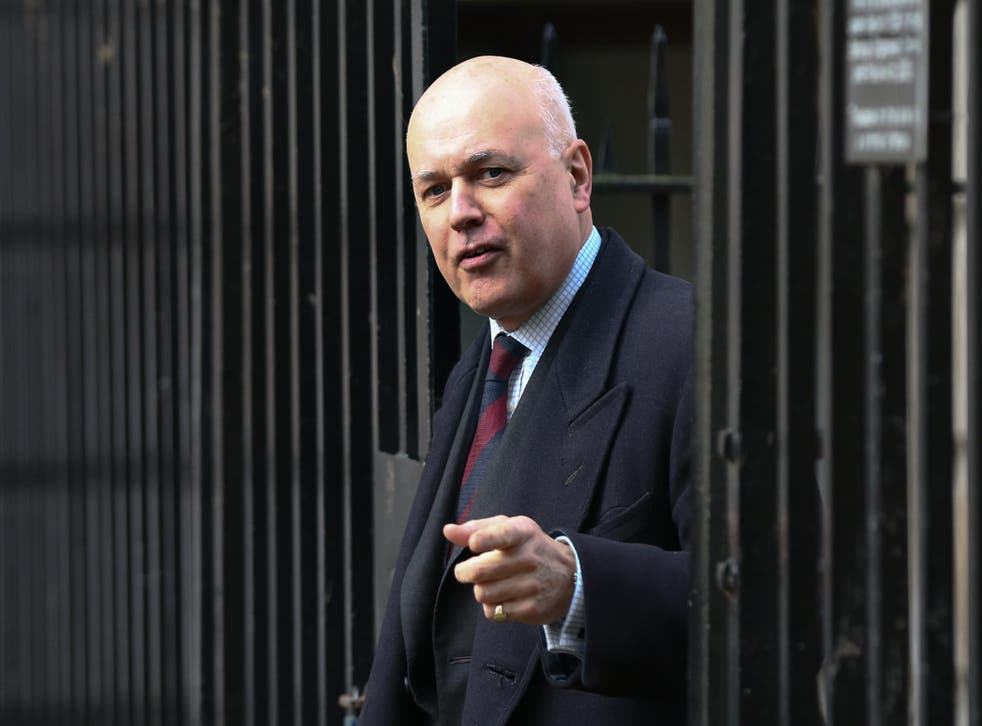 George Osborne's controversial Budget has been passed by MPs after the Chancellor was forced to drop proposed cuts to disability benefits.
It was accepted by 310 votes to 275 - although perhaps one of the more surprising backers was Iain Duncan Smith, who quit the Cabinet on moral grounds in protest over the spending plans just four days ago.
He delivered his resignation as Work and Pensions Secretary with an stinging attack on Mr Osborne for targeting the disabled for a fresh round of cuts.
Iain Duncan Smith's resignation - How it happened
He said he did not support proposed cuts to Personal Independence Payments that would save the Government £4.4b and accused the leadership of Mr Osborne and David Cameron of "dividing society" with their approach to cuts.
His move prompted an outbreak of in-fighting in Tory ranks which the Prime Minister has struggled to contain.
As massive schisms developed within the party, Mr Duncan Smith was then accused of using his resignation to score political points in the Brexit row that is also engulfing the party.
On Monday, Stephen Crabb, the new Work and Pensions Secretary, confirmed that the PIP cuts would be dropped.
Which, it would seem, gave Mr Duncan Smith the all-clear to give the revised Budget the thumbs-up - sparking some raised eyebrows.
Earlier, Mr Osborne repeatedly refused to apologise to disabled people for rolling out and then cancelling the cuts.
Labour's shadow Chancellor John McDonnell asked the Chancellor to apologise for the "pain" he had caused the group over the last two weeks.
"Apologise for the pain and anguish he's caused disabled people and their families for the last two weeks. When you make a mistake and you correct it as least you should apologise," the Labour MP said.
But Mr Osborne could be seen entirely ignoring Mr McDonnell on the benches opposite, apparently preferring to swap jokes with Mr Gove while the justice minister tapped away on his phone.
Osborne laughs as McDonnell asks him to apologise
The Chancellor had planned to save £4.4 billion by 2020 by cutting payments to people who use specially adapted applianced.
The Institute for Fiscal Studies says this cut would have seen 370,000 disabled people lose an average of £3,500 a year.
The Chancellor, however, U-turned after a blistering attack on the policy by Mr Duncan Smith.
Register for free to continue reading
Registration is a free and easy way to support our truly independent journalism
By registering, you will also enjoy limited access to Premium articles, exclusive newsletters, commenting, and virtual events with our leading journalists
Already have an account? sign in
Join our new commenting forum
Join thought-provoking conversations, follow other Independent readers and see their replies