George Osborne's family cat Freya sent away from Downing Street to Kent
Lola, the Chancellor's beloved Bichon Frise, is staying in London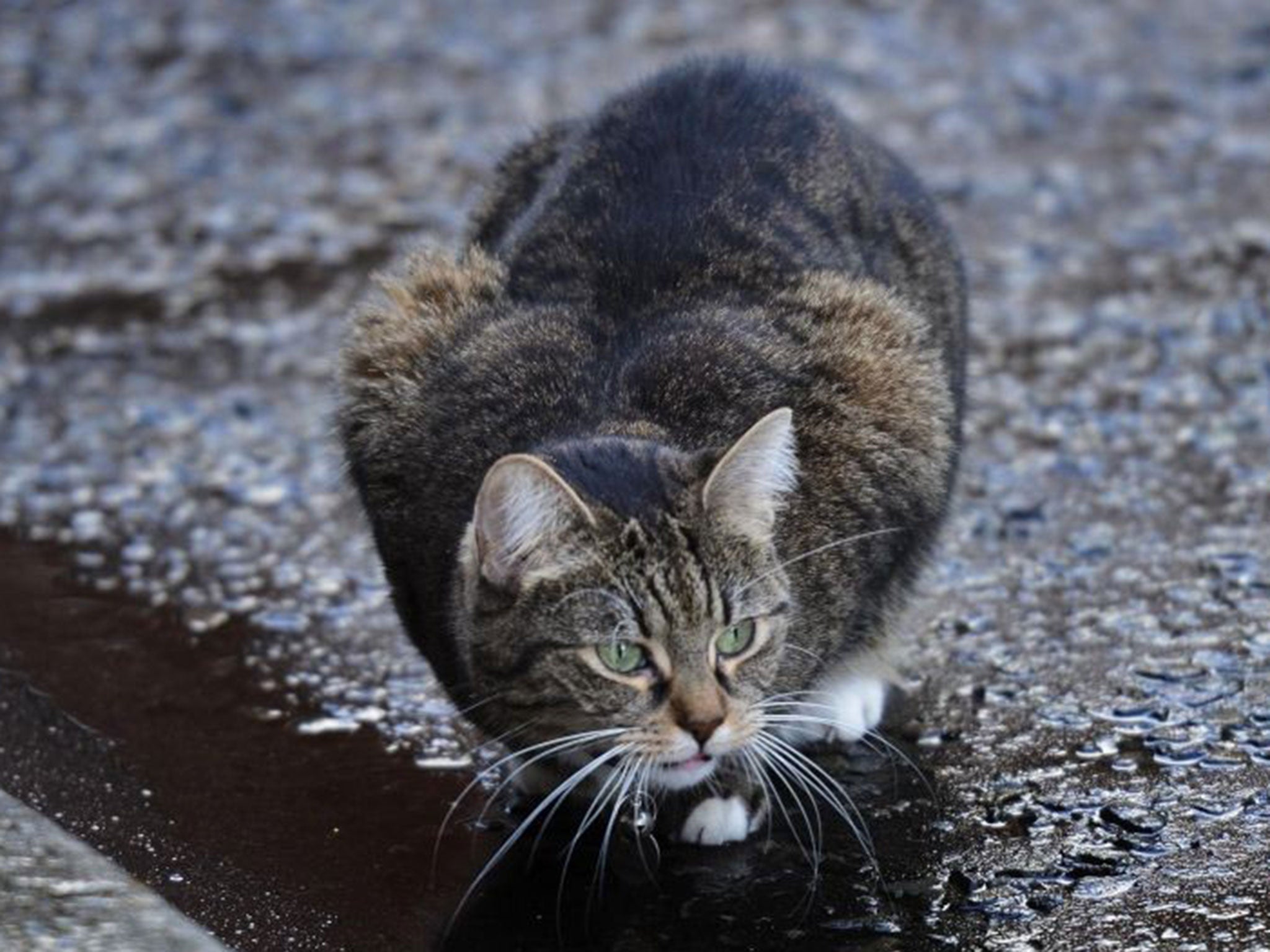 George Osborne has banished his family's cat to the Kent countryside months after the arrival of his beloved Bichon Frise.
The designer dog, Lola, came to Number 11 Downing Street less than a year ago but quickly became a firm favourite with the Chancellor, even when she made a mess.
"Some early issues with toilet training ... but we don't care. We love her," he tweeted.
Freya had already been with the family for four years but her numerous scrapes and tendency to roam far from Downing Street have sent her packing.
She is made of tough stuff – in August she survived being run over on International Cat Day and in a public fight with David Cameron's cat, Larry, she easily gained the upper paw.
Lola's relationships with other political pets have been far more cordial, seeing her "marry" Michael Gove's male Bichon Frise, Snowy, in a flower-strewn ceremony, according to the Daily Mail.
The Chancellor's aides claim Freya's removal is for her own safety, with the Chancellor fearing she would one day go too far on her many wanders and get hurt.
A Downing Street source told The Independent rumours of the tabby "bullying" Lola were "just not true" and the pets barely mixed.
He added: "The accident [in August] could have been fatal and as a result the family took the view she was at too much risk living in Downing Street.
"A kind member of staff agreed to look after her and the family will get regular updates and photos. The family are very grateful."
In May, Freya had to be "chauffeur driven" home after one such adventure, when she was found roaming the streets of south London by a homeless worker.
Kate Jones, who came across the cat on her way home from dinner, decided to take the cat back to her houseboat and rang the number on its collar, only to be informed the cat belonged to the Chancellor and had travelled at least 1.5 miles from Downing Street.
After arranging for an aide to collect Freya the next day, Ms Jones posted a picture of the cat with a note to remind Mr Osborne that while the feline had been given shelter for the night, many homeless people are not so fortunate.
"Found – on the streets of Vauxhall. Not everyone is as lucky as Freya. George please stop cutting homeless services," the note read.
"I did find it slightly ironic," she told The Telegraph, ""hat I had been up at 5am trying to help 24 people who had been sleeping rough in Newham and we couldn't find anywhere to send them, then this cat gets chauffeur driven home."
Freya, who moved to Downing Street with the Osborne family in 2010, has reportedly gone missing before after disappearing from the family's Notting Hill home in 2009.
The Independent's Oliver Wright said that she has also shown remarkable feline cunning sneaking around the halls of power.
"She has been found in the most secure area of the Foreign Office, inside the room in No 10 where the Cabinet meets and trying to seek entry into the Treasury. She was even caught by Mr Osborne inside his red box," he added.
And like a good agent (or journalist) "she also likes to spend time in the bar," he said.
"On many an evening she can be found in Westminster's favoured political watering hole, the Red Lion – despite having to cross four lanes of traffic to get there. Apparently at the end of the evening the barmaids regularly have to carry her back home."
In pictures: George Osborne's cat Freya
Show all 6
Freya's regular bids for freedom cannot be a coincidence, as it was revealed over the summer that the Osbornes' hamster has also tried to get away.
Speaking of one escape, Mr Osborne said: "Me and my family were terrified this hamster was going to start appearing in press conferences with the Prime Minister, or maybe when Barack Obama visits suddenly the hamster would run across the room.
"So we spent about two weeks searching for this hamster, and then finally our cat Freya found the hamster."
It was unclear whether Lola would be taking over hamster hunting duties.
Join our commenting forum
Join thought-provoking conversations, follow other Independent readers and see their replies