George Osborne: The amount Britain spends on welfare 'unsustainable'
'We have got 1 per cent of the world's population, 4 per cent of its GDP, but we undertake 7 per cent of the world's welfare spending'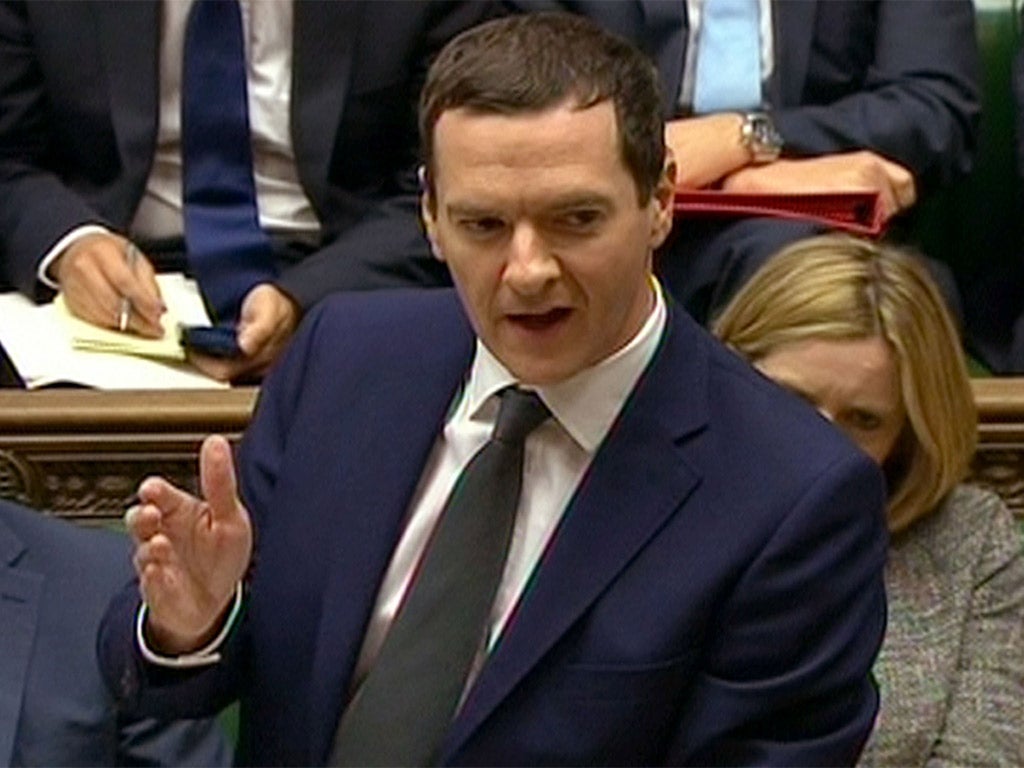 George Osborne prepared the ground for £12bn of welfare cuts in his Budget next month by warning that Britain's spending on it is "unsustainable."
Deputising for David Cameron at Prime Minister's Questions for the first time, the Chancellor revealed new Treasury figures showing that: "We have got 1 per cent of the world's population, 4 per cent of its GDP, but we undertake 7 per cent of the world's welfare spending."
Mr Osborne said: "This country faces a very simple choice…We can either carry on on a completely unsustainable path or we can continue to reform welfare so that work pays and we give a fair deal to those on welfare and indeed a fair deal to the people, the taxpayers of this country, who pay for it."
What does five more years of the Tories mean for Britain?
Show all 8
With pensioners protected, there is growing speculation that Mr Osborne will cut in-work benefits such as tax credits --even though this could undermine the Conservatives' attempt to rebrand themselves as "the party of working people."
The Treasury said the Chancellor's remarks were "an illustration of the need to save money on our welfare bill, ensuring work pays while protecting the most vulnerable."
Hilary Benn, the shadow Foreign Secretary, who stood in for acting Labour leader Harriet Harman, raised issues including young people leaving Britain to join Isis and called for closer liaison with the Turkish authorities. He also called for the UK to play its part helping to rescue migrants entering Europe on boats in the Mediterranean.
Join our commenting forum
Join thought-provoking conversations, follow other Independent readers and see their replies