George Osborne unveils 'revolutionary' devolution deals for Liverpool and Birmingham in step closer to Northern Powerhouse
Deal will give Merseyside council keaders sweeping new powers and unlock £900m of investment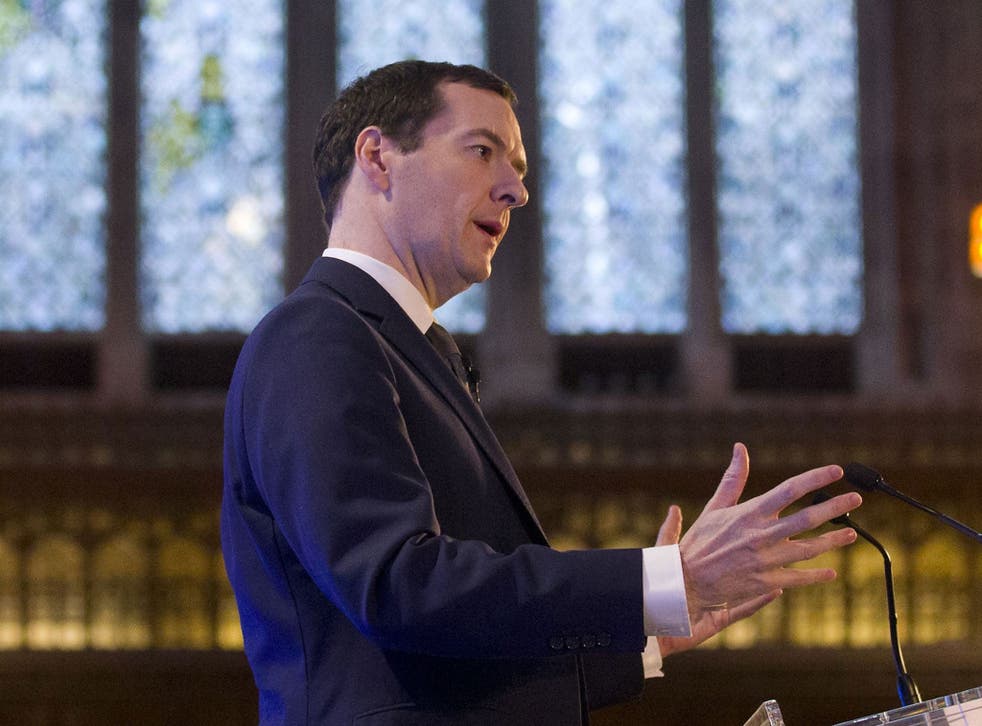 George Osborne's dream of building a Northern Powerhouse has moved a step closer after he today unveiled "revolutionary" devolution deals for Liverpool and Birmingham.
The Chancellor has signed a historic deal which will give council leaders in Merseyside sweeping new powers and unlock £900m of investment for the region.
Merseyside has become the fifth city region in the north to sign up to devolution after Greater Manchester, Sheffield, the North East and Tees Valley.
Voters will now chose a directly elected mayor in 2017 in exchange for powers over local transport and increased responsibility over employment support and skills.
The deal also includes support for Liverpool to attract major international events as well as backing for its cultural attractions.
Mr Osborne said: "Today is a historic day for the Liverpool city region and a historic day for the Northern Powerhouse."
The Chancellor has also signed a £1bn investment deal for the West Midlands, which he has labelled the "Midland's engine".
The deal puts Birmingham, Britain's second city, and the wider West Midlands, in line to be governed by a metro-mayor. It is the first region to sign up for devolution outside of the Northern Powerhouse.
The West Midlands Combined Authority will be granted sweeping powers over transport and skills and will win Treasury backing for schemes including the Curzon Street Enterprise Zone.
Osborne: Northern Powerhouse
Mr Osborne said: "We want to make the Midlands Britain's engine for growth and this deal will give the region the powerful levers it needs to make that happen."
Local councils in Merseyside and the West Midlands will now have to agree the deal. Funding settlements will be set out in the Spending Review on 25 November.
The best cities in Britain to raise a family

Show all 10
Phil Davies, the chairman of the Liverpool City Region Combined Authority, said: "I believe this is the best deal we can secure at this time for the benefit of the region.
"Each respective council will be meeting on Thursday and I hope that, like me, my colleagues will be recommending that their authorities agree the deal."
Bob Sleigh, the chairman of the shadow board of the West Midlands Combined Authority, said: "This is a historic moment for the West Midlands.
"The proposed deal, which must be agreed by each individual authority, allows us to keep more of the income that we generate and to re-invest it across the region, without the need to refer back to government."
Register for free to continue reading
Registration is a free and easy way to support our truly independent journalism
By registering, you will also enjoy limited access to Premium articles, exclusive newsletters, commenting, and virtual events with our leading journalists
Already have an account? sign in
Register for free to continue reading
Registration is a free and easy way to support our truly independent journalism
By registering, you will also enjoy limited access to Premium articles, exclusive newsletters, commenting, and virtual events with our leading journalists
Already have an account? sign in
Join our new commenting forum
Join thought-provoking conversations, follow other Independent readers and see their replies