George Osborne will 'see how it flies' when David Cameron steps down
Mr Cameron has ruled out serving a third term in Number 10 and Mr Osborne is seen as a frontrunner in the race to replace him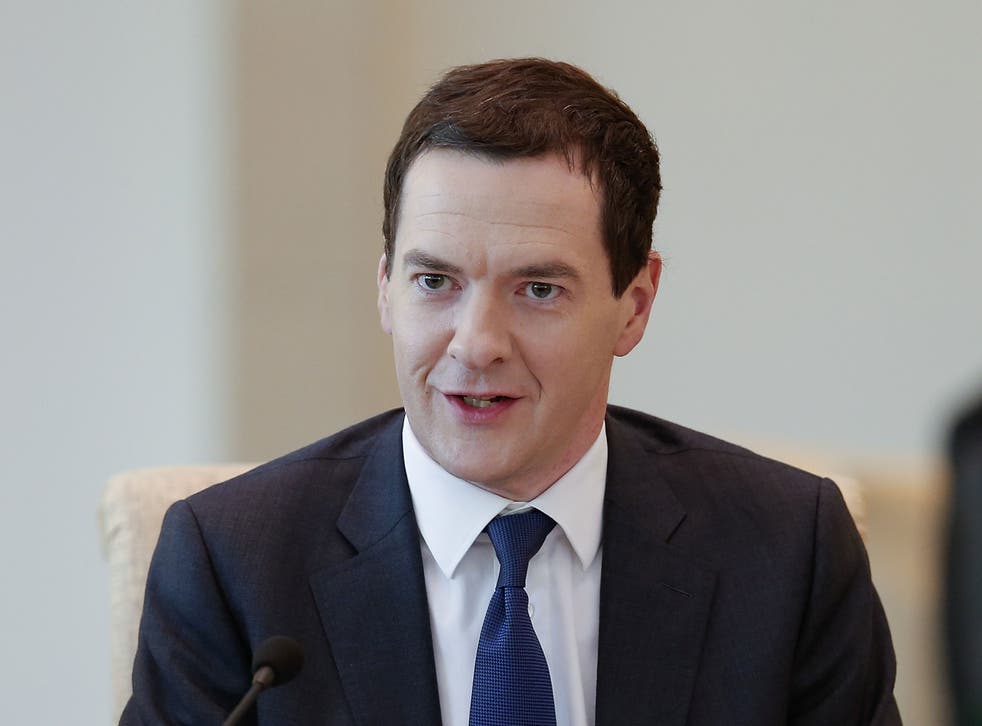 George Osborne will "see how it flies" when David Cameron stands down in an indication he plans to run to replace his ally in Number 10.
The Chancellor stressed his loyalty to the Prime Minister, saying he owed it to Mr Cameron to do his current job "to the best of my ability until the day he stops being prime minister".
Mr Cameron has ruled out serving a third term in Number 10 and Mr Osborne is seen as a frontrunner in the race to replace him.
In a wide-ranging interview, the Chancellor - who revealed he was a fan of controversial US hip-hop act NWA - said he would "face up to" the prospect of a leadership run when the PM quits.
He told the Mail on Sunday: "I never look at him and go, 'I should be sitting there, he's occupying my Cabinet seat, he's stolen my birthright'.
"I owe it to him to do this job to the best of my ability until the day he stops being Prime Minister. If I were for one moment to think, 'I'm not going to put this in my Budget because it might hinder my chance of becoming PM' or 'I'm going to avoid saying something controversial because there may be some Conservatives who don't like it and that might damage my chances' - if I ever thought like that I should be sacked."
He said he felt "nothing but pride" in Mr Cameron and expected to "stay close friends with him for the rest of my life".
Pressed on his ambitions for the top job, Mr Osborne said: "David Cameron has just been re-elected. Jeremy Corbyn and the entire Labour movement has headed off into the wilderness. It is an historic opportunity for the Conservative Party to cement a relationship with working people.
"There will probably be one, maybe two Labour leadership contests between now and then. Let's face up to it when the Tory leadership contest comes and see how it flies."
Mr Osborne revealed that his favourite concert had been seeing NWA - famous for tracks including Straight Outta Compton, Express Yourself and F*** Tha Police - as a student in Brixton.
He described himself as an "irregular Anglican" who does not pray: "I can't imagine a God who would ever need to intercede in the daily travails of my life."
Mr Osborne defended his handling of the economy, even though it led to personal unpopularity for him.
"The country was in an economic mess and it had been a very long time since anyone as young as me had done the job. The pressure I felt was just to prove that this 38-year-old could do the job and turn things round. I wanted people to say, 'Whatever you think, you may not like this guy, he had the right ideas and was doing his job'."
Mr Osborne, who admitted to losing sleep over the state of the economy, was booed at the 2012 London Olympics as his plans faltered.
"I got myself into a bit of a hole. I had set out an economic plan but by 2013 it wasn't obvious it was working. I just thought I had to go out and sell it. You can't just say 'D'you know what? Take or leave it, that's what we're doing'.
"The country needed to be grabbed and taken in the right direction."
He said Britain could "walk tall" and had "got its mojo back" thanks to the economic revival.
Join our new commenting forum
Join thought-provoking conversations, follow other Independent readers and see their replies