Germany's leading academics urge Angela Merkel to block Brexit
The German Council of Economic Experts says Britain has the most to lose - but calls for 'constructive negotiations to prevent an exit'
Rob Merrick
Deputy Political Editor
Thursday 03 November 2016 09:44 Comments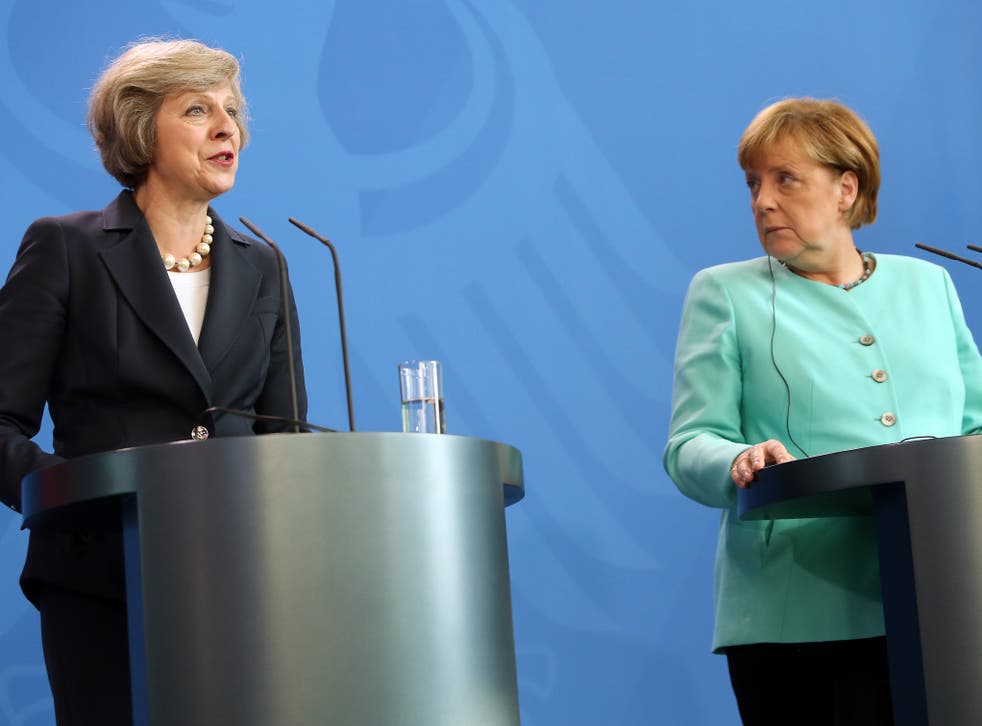 Germany's leading academics have urged Chancellor Angela Merkel to block Brexit, telling her it is not "a done deal".
The annual report by an influential group known as the 'wise men' called for "constructive negotiations to prevent an exit", despite the June referendum result.
It came despite the German Council of Economic Experts concluding that Britain will be hit hardest by withdrawal from the European Union.
High court rules Brexit needs Parliamentary approval
The short-term fiscal impact of Brexit on Germany would be "moderate" and its economy would be strong enough to handle the aftershocks, it predicted.
The report came ahead of today's High Court ruling that Theresa May does not have the right to bypass Parliament and start Britain's EU exit without involving MPs and peers.
The development throws uncertainty as to whether Ms May will be able to stick to her timetable in triggering Article 50 bythe end of March - and leave the EU by spring 2019.
Earlier, Lord Kerr, the peer who wrote the Article 50 procedure for leaving added his weight to growing arguments that it is "not irrevocable" – and could be halted.
The report handed to Ms Merkel said: "The German Council of Economic Experts calls for constructive negotiations to prevent an exit, or at the least to come to an agreement that minimises the damage on both sides.
"Due to the consequences, political actors should not assume too soon that the Brexit is a done deal." Even after Britain triggers Article 50, "Brexit can still be prevented", it added.
The report also encouraged Mrs Merkel and other leaders to keep an open mind on the concessions that Britain might demand.
This was interpreted by some as urging a willingness to compromise on Britain's aim to impose controls on the number of EU migrants it admits, while keeping access to the single market.
But the report added: "A stance which is too lenient could encourage others to become copycats, with unforeseeable consequences."
Until now, Ms Merkel and other EU leaders have taken a tough line on not allowing Britain to pick and choose which EU obligations it must abide by.
The council was set up in 1963 to advise the German government on economic policy.
Register for free to continue reading
Registration is a free and easy way to support our truly independent journalism
By registering, you will also enjoy limited access to Premium articles, exclusive newsletters, commenting, and virtual events with our leading journalists
Already have an account? sign in
Register for free to continue reading
Registration is a free and easy way to support our truly independent journalism
By registering, you will also enjoy limited access to Premium articles, exclusive newsletters, commenting, and virtual events with our leading journalists
Already have an account? sign in
Join our new commenting forum
Join thought-provoking conversations, follow other Independent readers and see their replies