'Get with the programme': David Cameron condemns Church of England decision to block women bishops
In a rare intervention into religious matters, the PM said he was 'very sad' about the outcome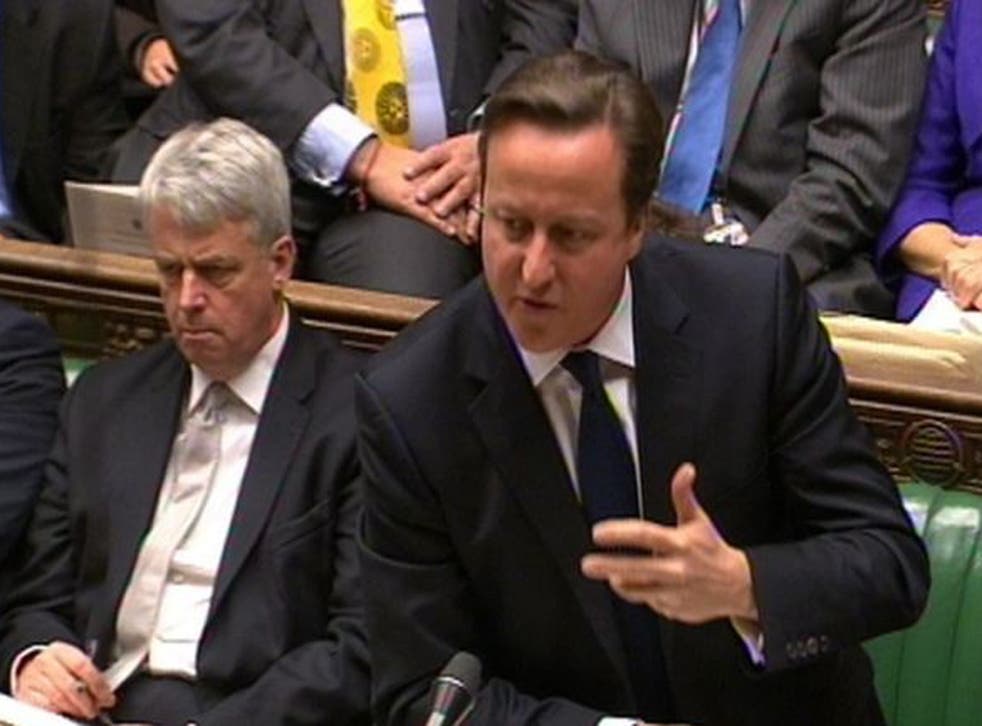 David Cameron has launched a scathing attack on the Church of England after members voted down legislation to approve women bishops.
In a rare intervention into religious matters, he said he was "very sad" about the outcome and challenged the Church to "get with the programme".
His comments came on a day of self-loathing for the established church with senior leaders, including the Archbishop of Canterbury, warning that the failure to confront institutional sexism threatens the church's very future.
In an impassioned speech at the General Synod – the last before his retirement next month – Dr Rowan Williams vividly illustrated the depth of the current crisis facing his organisation,admitting that the Church of England loses credibility every day it fails to approve women bishops.
"We have, to put it very bluntly, a lot of explaining to do," he told delegates. "Whatever the motivation for voting yesterday, whatever the theological principle on which people acted and spoke, the fact remains that a great deal of this discussion is not intelligible to our wider society. Worse than that, it seems as if we are wilfully blind to some of the trends and priorities of that wider society."
He added: "We have some explaining to do, we have as a result of yesterday undoubtedly lost a measure of credibility in our society."
During Prime Minister's Questions, Mr Cameron backed MPs who attacked the Synod vote.
He told the Commons: "I'm a strong supporter of women bishops. I'm very sad about the way the vote went yesterday and I'm particularly sad for the Archbishop of Canterbury, Rowan Williams, because I know he saw this as the major campaign he wanted to achieve at the end of his excellent tenure of that office."
He added: "I'm very clear the time is right for women bishops, it was right many years ago. They need to get on with it, as it were, and get with the programme."
Anger over the church's rejection of women bishops legislation spilled from the pews into Parliament. Some MPs such as Labour's Frank Field have even gone as far to suggest that the church's special exemption from equality legislation – which allows it to discriminate in ways that employers and public bodies cannot – should be revoked.
A petition launched yesterday meanwhile calling on the Church to lose its seats in the House of Lords until women can become bishops has already gained more than 1,000 signatures.
The vast majority of Synod's members – 74 percent – voted in favour of women bishops but under the high threshold required by the synod it failed to get a two thirds majority in one of the three houses that make up the church's legislative body.
After tweeting that the vote was a "very grim day" for the Church Dr Williams successor, Bishop Justin Welby, insisted yesterday that women would be made bishops. "The Church has voted overwhelmingly in favour of the principle," he said. "It is a question of finding a way that there is a real consensus that this is the right way forward. That is going to take some time, some care, and some prudence."
Both sides of the theological divides have vowed to continue talking to each other in an attempt to find a way through the current impasse.
This evening, the church's synod also paid a final tribute to Rowan Williams who steps down as Archbishop of Canterbury on New Year's Eve and has seen his tenure dominated by arguments over women bishops and homosexuality.
In a fitting tribute John Sentamu, the Archbishop of York, told his colleague: "I thank God that in the face of recession and of conflict near and far we have come to rely on you as a voice of reason, faith and deeply rooted Christian hope".
Join our new commenting forum
Join thought-provoking conversations, follow other Independent readers and see their replies