Gig economy: Theresa May promises to improve conditions for millions of workers
Business group says it could represent 'the biggest shake-up of employment law in generations'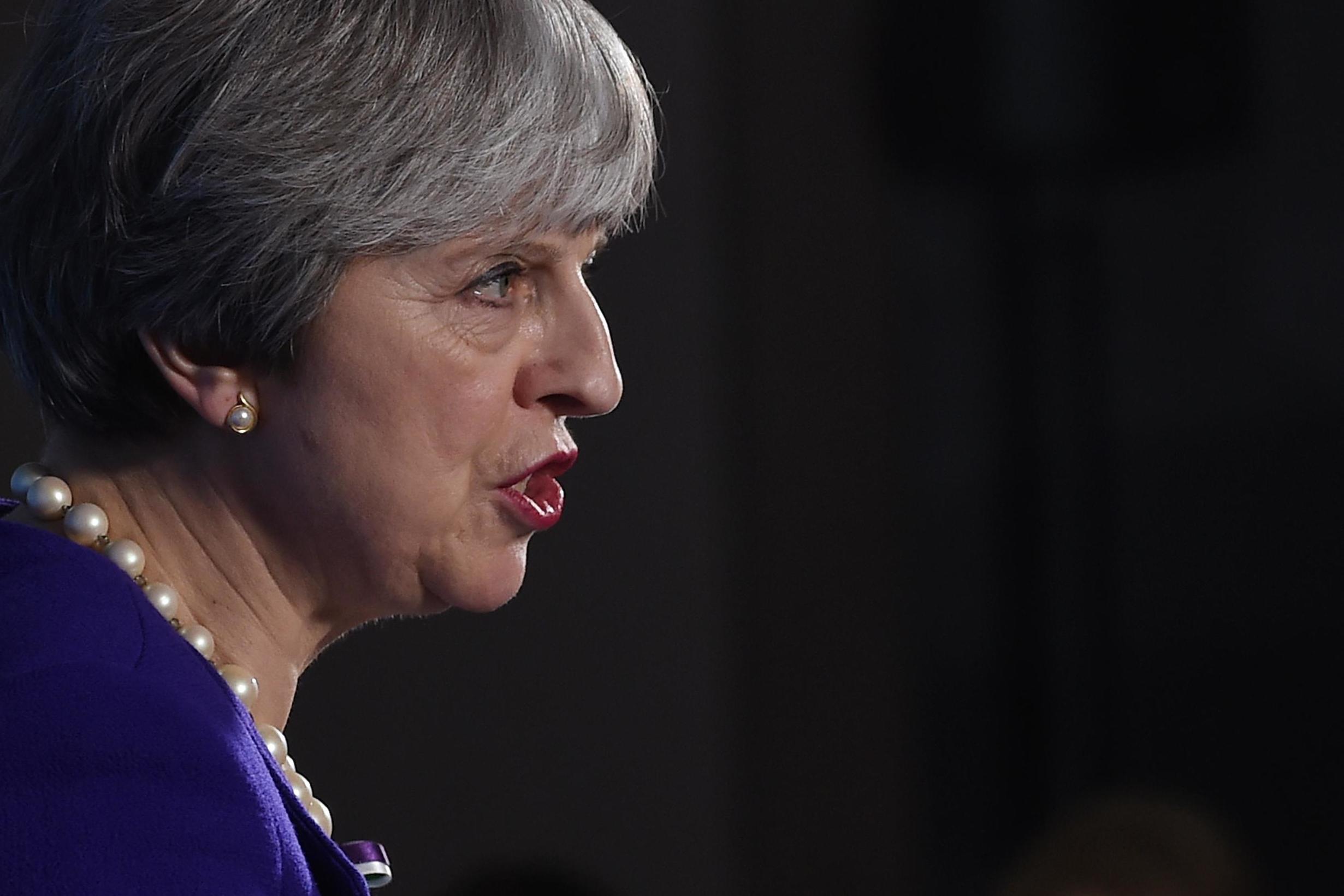 Theresa May has announced plans to overhaul the rights of millions of workers including those in the UK's gig-economy, promising them better holiday and sick pay rights and stronger contracts.
The Prime Minister also pledged a crackdown on firms using unpaid interns and to hike fines companies face if they mistreat staff.
One business group branded it "the biggest shake-up of employment law in generations", but unions gave it a frosty reception and Labour said it did not go far enough.
The new policies were set out in the Government's response to a review headed by ex-Tony Blair adviser Matthew Taylor, commissioned to explore Britain's changing labour market and how workers' rights could be better protected.
Ms May said: "We recognise the world of work is changing and we have to make sure we have the right structures in place to reflect those changes, enhancing the UK's position as one of the best places in the world to do business.
"We are proud to have record levels of employment in this country, but we must also ensure that workers' rights are always upheld."
The Taylor Review made 53 recommendations in total, with Ms May confirming on Wednesday that the Government will act on all but one, and would go further than the report suggested in others.
Measures planned include a list of "day one" rights, such as holiday and sick pay entitlements and a new right to a payslip, guaranteed for all employees including casual and zero-hours contract workers.
All workers will also gain a new right to request a more stable contract, with the aim of providing more financial security for those on flexible terms.
For the first time workers' holiday and sick pay will be "enforced", a measure that officials told The Independent could see a government agency actively rooting out and punishing employers who fail to meet standards.
Ministers will also launch a crackdown across sectors where unpaid interns are exploited by being asked to do the job of a worker.
Some employers currently manage to evade paying employment tribunal awards, with officials having little power to do more than chase them for payment.
But under a new scheme, ministers will launch a "naming and shaming" list of those who have not paid up, in the same way that employers who fail to pay the minimum wage are outed.
The Government will also quadruple to £20,000 employment tribunal fines for employers showing "malice, spite or gross oversight" towards staff and consider increasing penalties for repeat offenders.
Uber ordered to treat drivers as workers with employment rights after losing appeal
All 1.2 million British agency workers will be given a clear breakdown of who pays them and any costs or charges deducted from their wages.
The Low Pay Commission will be asked to consider higher minimum-wage rates for workers on zero-hour contracts and ministers will consider repealing laws allowing agencies to employ workers on cheaper rates.
There will also be a drive to promote awareness and take-up of the right to flexible working, to make sure new mothers know their workplace rights and raise awareness among employers of their obligations.
A new campaign to encourage more working parents to share childcare through the shared parental leave initiative introduced in 2015 will be launched.
Four consultations to flesh out the measures proposed by the Government will be launched immediately, to be completed in coming months.
Director general of the Institute of Directors Stephen Martin said: "This could be the biggest shake-up of employment law in generations.
"It is right, therefore, that Government proceeds cautiously by consulting widely."
But TUC general secretary Frances O'Grady said the Government had "taken a baby step – when it needed to take a giant leap."
She added: "These plans won't stop the hire and fire culture of zero-hours contracts or sham self-employment, and they will still leave 1.8 million workers excluded from key protections.
"Ministers need to up their game. At the very least they must end the undercutters' charter that means agency workers can be paid less than permanent staff doing the same job."
Shadow Business Secretary Rebecca Long Bailey said launching consultations and considering proposals is "not good enough".
She went on: "Today's response is just more words with no real action to improve the lives of the millions of people in insecure work.
"Theresa May's failure to strengthen workers' rights is having a real impact on people's lives.
"Labour warned that the review did not go far enough, and yet the Government has failed to adequately meet even the most basic of recommendations."
Join our commenting forum
Join thought-provoking conversations, follow other Independent readers and see their replies