Bill Clinton says 20th anniversary of Good Friday Agreement is an opportunity to build on peace
'We know the progress that has been made has been imperilled by the consequences of recent events and the uncertainties of the Brexit vote' 
Henry Austin
Wednesday 14 March 2018 01:47 Comments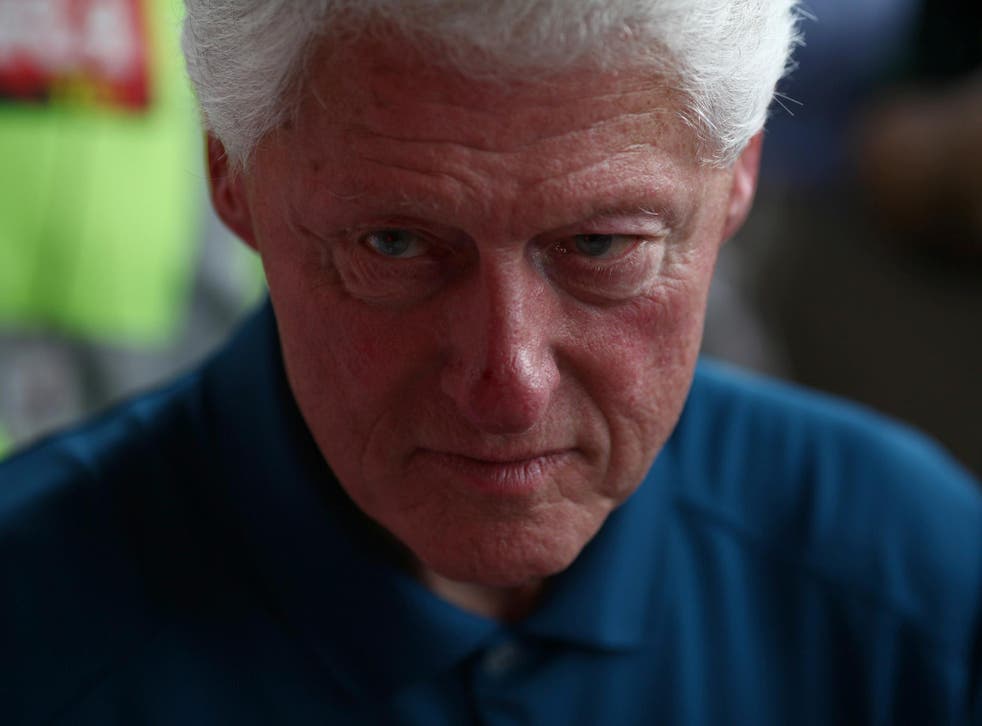 The former US president Bill Clinton has urged Northern Ireland's political leaders to use the anniversary of the Good Friday Agreement as a stimulus to save power sharing.
The US statesman described the signing of the accord in 1998 was one of the happiest days of his presidency as he hailed the courage of everyone who made it possible.
In a video message broadcast to a commemoration event in Washington DC, Mr Clinton acknowledged that, 20 years on, there was work to be done to salvage the institutions which the agreement created.
"We know the progress that has been made has been imperilled by the consequences of recent events and the uncertainties of the Brexit vote," he said.
"We also know in our heart of hearts that none of these problems is an excuse not to save, strengthen and build on the peace.
"This anniversary gives us all an opportunity to recommit to the spirit of courage and co-operation that made the Good Friday Agreement possible in the first place."
A number of Northern Ireland politicians attended the event, as did the former senator who brokered the deal 20 years ago, George Mitchell.
As Mr Clinton implored today's generation of political leaders to "seize the moment" and "move into the future together", he joked: "You might even want to ask Senator Mitchell to open a new round of negotiations."
Mr Clinton was a major influence in securing the 1998 political deal. After becoming the first US president to visit Northern Ireland, having a particular interest as some of his ancestors came from Fermanagh, he pressured and encourage all sides to secure it.
UK news in pictures

Show all 50
He granted former Sinn Fein president Gerry Adams a US visa in the belief that it would further peace and visited victims of the Omagh bomb.
During a visit to Northern Ireland last year he met with Sinn Fein's Stormont leader Michelle O'Neill and DUP leader Arlene Foster.
Calling for mutual respect, he said: "The Good Friday Accord basically recognised that in an interdependent world which can be good, bad or both, human nature being what it is – an interdependent world is one in which you cannot get away from the other," he said
"In such a world the great trick is to own your own identity, embrace your own tribe, but form a community in which what you have in common with those you can't get away from is more important than your differences. That's all it was."​
Register for free to continue reading
Registration is a free and easy way to support our truly independent journalism
By registering, you will also enjoy limited access to Premium articles, exclusive newsletters, commenting, and virtual events with our leading journalists
Already have an account? sign in
Join our new commenting forum
Join thought-provoking conversations, follow other Independent readers and see their replies