Goodbye, Worcester Woman – and hello to Aldi Mum... Caroline Flint says Labour must target the squeezed female swing voter ahead of 2015 election
Party's leading women tells Winning With Women conference that 'more people are middle class, but being middle class feels less secure than it did'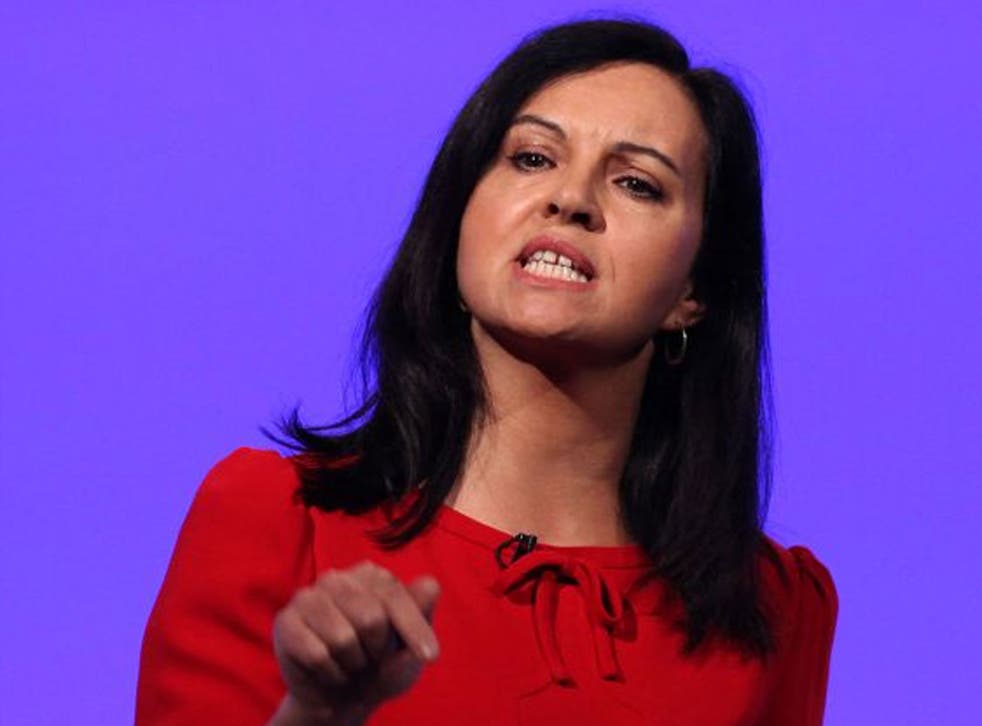 Everything Labour does between now and the 2015 election must be seen through the eyes of "Aldi Mum", one of the party's leading women said yesterday.
Caroline Flint, the Shadow Energy Secretary, said "Worcester Woman", the middle-class, aspirational, female swing voter who held the key to Tony Blair's landslide in 1997, was now feeling living standards squeezed and was just as likely to shop at discount supermarkets such as Aldi.
Forty per cent of voters now shop at discount stores, which have increased their combined market share by nearly 50 per cent since 2008. Ms Flint told yesterday's Winning With Women conference organised by Progress: "More people are middle class, but being middle class feels less secure than it did. So things are tougher than they were for Worcester Woman. Her husband probably has not had a pay rise for years, or has seen his hours cut. She has gone back to work or increased her hours to keep pace with the rising cost of living, and has to keep a more careful eye on the family budget.
"The services of the gardener have been dispensed with. Trips to the cinema have probably become a little less frequent. And even though she still buys most things at the supermarket, she probably tops this up with a trip to the local Aldi. Worcester Woman has become Aldi Mum.
"Price-conscious, financially insecure, struggling with rising food costs and soaring energy bills, Aldi Mum is an unashamed bargain-hunter who stocks up on the basics at the supermarket but opts for Aldi for the Parma ham and prosecco."
Ms Flint said Aldi Mum's male counterpart was Crawley Man, an updated version of the Mondeo Man identified by Mr Blair in the 1990s, who had voted Labour in the past but switched to Tory in 1992 because that party was more in tune with his aspirational outlook. Crawley Man lives in one of the 15 key target constituencies in the South that Ed Miliband needs to secure victory in 2015 – as well as a host of seats in the North and Midlands.
She added: "So the challenge for Labour is different from the one in 1997. Fifteen years ago, the concern we had to address was that people wanted to get on in life.... Today, people are struggling, but think no political party understands what life is like for them, let alone knows how to improve things.
"That is why so much of what we do between now and [the election] will be focused on issues that Aldi Mum and Crawley Man are actually talking about. Action where people are paying more than they need to – breaking the stranglehold of the 'big six' energy suppliers, stopping the train-company price rip-offs on the most popular routes, capping interest on payday loans, and putting an end to letting agents ripping off renters."
As voter-profiling has become more sophisticated, political parties have come up with different labels for key swing voters: in 2001 William Hague identified "pebbledash people" – hard-pressed voters in three-bed, semi-detached houses.
Register for free to continue reading
Registration is a free and easy way to support our truly independent journalism
By registering, you will also enjoy limited access to Premium articles, exclusive newsletters, commenting, and virtual events with our leading journalists
Already have an account? sign in
Register for free to continue reading
Registration is a free and easy way to support our truly independent journalism
By registering, you will also enjoy limited access to Premium articles, exclusive newsletters, commenting, and virtual events with our leading journalists
Already have an account? sign in
Join our new commenting forum
Join thought-provoking conversations, follow other Independent readers and see their replies