Google tax row shows there is one rule for those at the top and one rule for the rest of us, Scottish Tory leader says
Ruth Davidson risked a confrontation with her outspoken attack over Google's agreement with HMRC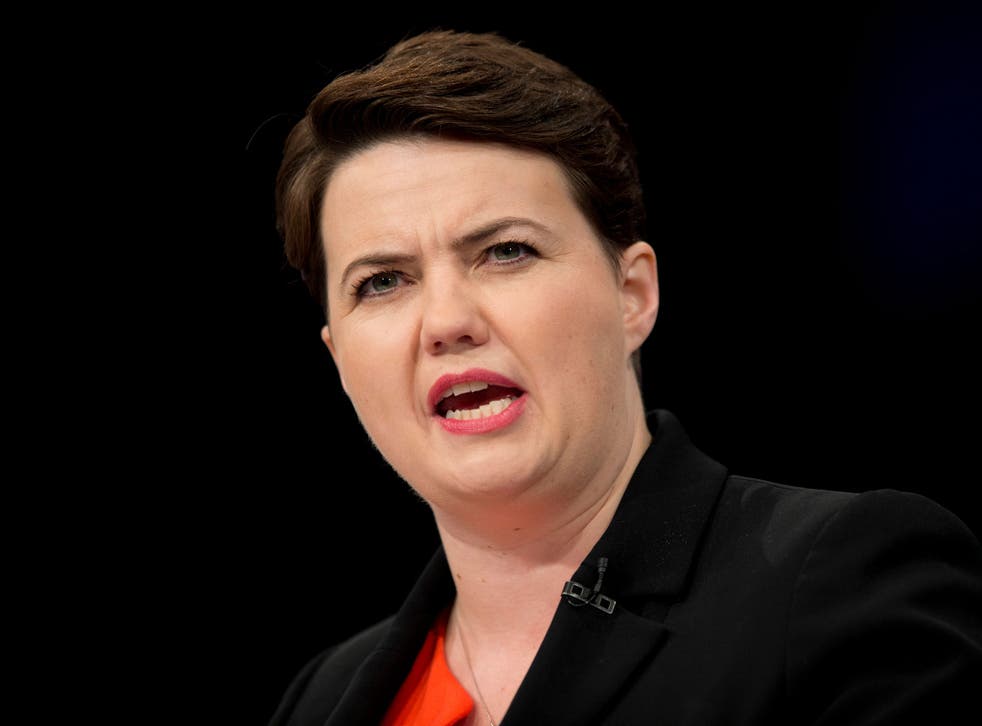 The row over Google's tax bill has fuelled suspicion that "there is one rule for those at the top and one rule for the rest of us", a senior Conservative has argued, as she called for action to rein in exorbitant salary packages for company chief executives.
Ruth Davidson, the Tory leader in Scotland, risked a confrontation with George Osborne with her outspoken attack over Google's agreement with HMRC to hand over £130m to cover a decade of back taxes. The Chancellor has described the payment as a "major victory", but Ms Davidson joined critics who have protested that the technology giant has been treated more favourably than ordinary taxpayers. "It feels too often that there is one rule for those at the top, and one rule for the rest of us," she said. "We ignore this growing sense of resentment at our peril."
She pointed to the rise of the Front National in France, election results in Greece and the shift from mainstream figures in the US presidential primaries as evidence of what happens when voters' "anger and resentment" is ignored.
Ms Davidson, whose party is challenging Labour for second place in May's Holyrood elections, also delivered a condemnation of corporate greed.
"I don't really think people resent the fact a chief executive gets paid well," she said in a speech to the Joseph Rowntree Foundation in London. "I think they do resent it when they see CEOs cashing in hundreds of thousands no matter whether the company they run is going up in the markets or going down the pan.
"I think they resent it when record bonuses are paid to the boardroom, when members of the workforce are laid off or facing a pay freeze."
She argued the Government should consider proposals by the Chartered Institute of Personnel and Development for executive pay to be more closely related to performance. It should be linked not just to profitability but to "how engaged employees are, and to workforce development".
Join our new commenting forum
Join thought-provoking conversations, follow other Independent readers and see their replies