Government accused of forcing consumers to subsidise some of Britain's biggest corporations after Energy Bill is published
Big energy-intensive companies could be exempt from the extra costs of the switch to renewable energy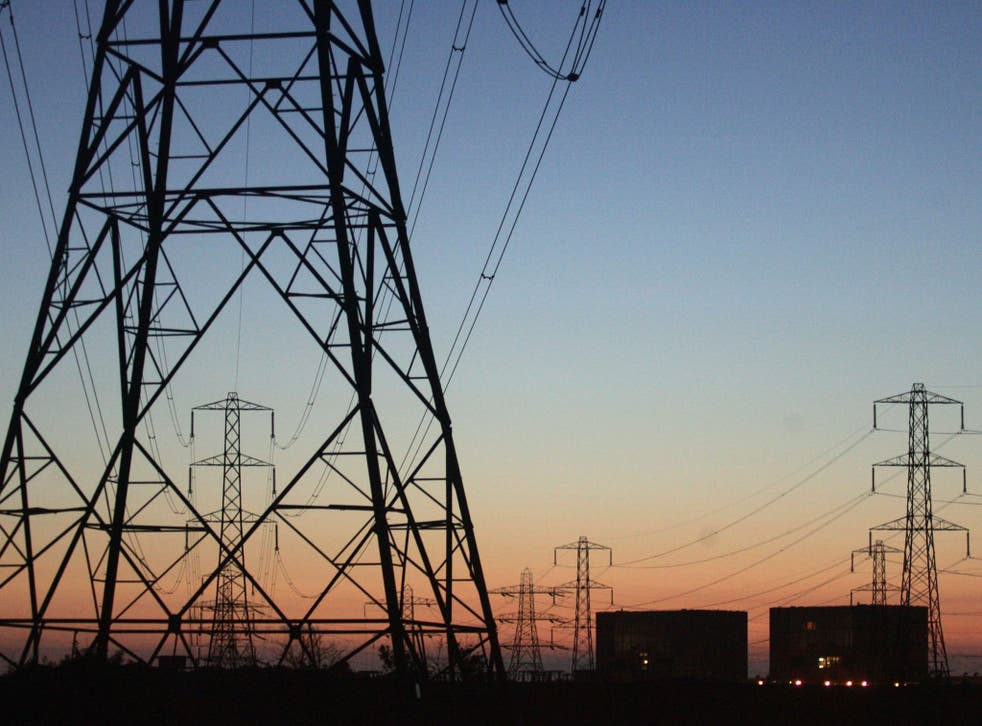 The Government stands accused of forcing consumers to subsidise some of Britain's biggest corporations after today's long-awaited energy bill exempted power-intensive companies from shouldering their share of the costs of greening the country's electricity supply.
Instead, the vast subsidies needed to persuade potential investors bankroll a host of new low-carbon electricity generators in the coming years will be largely financed by slapping £95 a year on the average household bill by 2020.
In one of the few major developments not trailed before the energy bill was finally published today, producers of steel, cement and chemicals will be among a string of electricity-intensive companies who will not be asked to contribute to the cost of a key subsidy designed to encourage investment in nuclear, wind, solar and other forms of renewable energy. Instead, the costs will be borne by consumers, already struggling with a record average annual energy bill of £1,340, and the rest of UK business.
It is too early to say precisely which companies will benefit from the exemption, but the beneficiaries are expected to include Ineos, a maker of chlorine, oils and plastic packaging, and Johnson Matthey, the ink, catalyst and car windscreen enamel producer. The cement maker Lafarge and Tata Steel, formerly known as British Steel and then Corus Group, are also likely to be exempt.
Simon Bullock, energy campaigner at Friends of the Earth, said: "It's right to help electricity-intensive industries, if there is a genuine competitiveness threat. But the design has to be spot on. This scheme looks as though shivering pensioners will be subsidising some of the world's biggest corporations. That's not right."
Robert Evans, from the campaigning group Fuel Poverty Action, which staged a protest over the energy bill outside the Treasury yesterday, added: "It's gobsmacking that the government is letting wealthy big polluters off the hook in funding the investment in renewable energy when we need to bring down energy bills and tackle climate change."
However, Energy Secretary Ed Davey said the exemption was essential to prevent power-intensive companies moving overseas to escape rising prices, in a move that would not only hit British industry but lead to "carbon leakage" – where emissions are simply transferred from one country to another.
"Decarbonisation should not mean deindustrialisation. Energy intensive industries are an important part of the economy, in terms of economic output and employment throughout the supply chain," Mr Davey said.
The energy bill came after a - sometimes public - ideological dispute between the green-minded Mr Davey on the one side, and Chancellor George Osborne and John Hayes, the Conservative energy minister, whose opposition to wind power is well known.
The two sides reached a compromise with the bill – which controversially drops a legally-binding target to make electricity generation almost entirely green by 2030 that Mr Davey pushed hard to include. However, tensions look set to re-emerge with the Department of Energy and Climate Change (DECC) after Mr Hayes yesterday refused to give his backing to wind power, a central plank of Mr Davey's energy strategy.
The government also announced plans to make energy efficiency a key part in helping Britain to cut its electricity use and meet its targets for reducing emissions.
"The coalition is absolutely determined to help cut energy bills for consumers, reduce costs for businesses and bring down our emissions. We need to make our energy supply fit for the 21 century, and in a world of rising gas prices we must power our homes and businesses in a much more efficient way," Mr Davey said.
Register for free to continue reading
Registration is a free and easy way to support our truly independent journalism
By registering, you will also enjoy limited access to Premium articles, exclusive newsletters, commenting, and virtual events with our leading journalists
Already have an account? sign in
Register for free to continue reading
Registration is a free and easy way to support our truly independent journalism
By registering, you will also enjoy limited access to Premium articles, exclusive newsletters, commenting, and virtual events with our leading journalists
Already have an account? sign in
Join our new commenting forum
Join thought-provoking conversations, follow other Independent readers and see their replies