Government must go further to ensure animal rights protected after Brexit, say activists
Green MP Caroline Lucas argues a promise to protect animal welfare in a future bill is not enough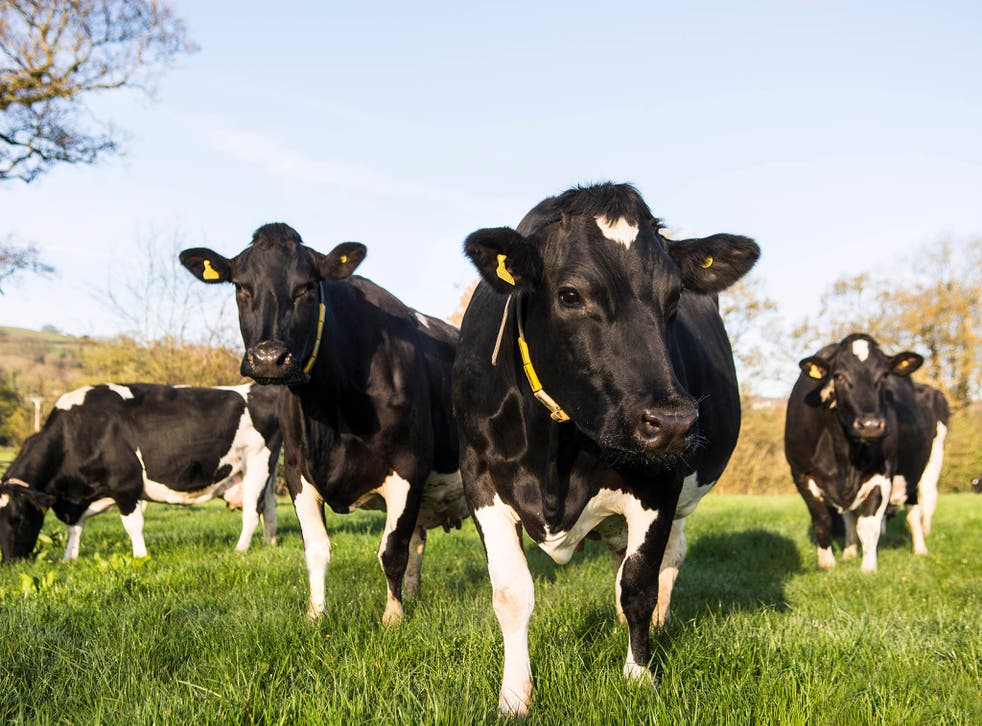 Campaigners have warned that the Government's approach to "animal sentience" still risks weakening legal protections after Brexit.
Green MP Caroline Lucas said ministers had to do more than simply giving "some promise" to protect in a future law the idea that animals are conscious and can feel pain.
The British Veterinary Association also underlined the importance of the UK retaining EU-style laws that force ministers to consider animal welfare when legislating.
It follows a Commons vote last week, which saw MPs reject Ms Lucas' proposal to use the EU withdrawal Bill to bring into UK law, Article 13 of the Lisbon Treaty – explicitly recognising animal sentience and making it a duty of the state to do so.
Following an outcry from animal rights groups, the Government pledged on Thursday to recognise the concept in a future piece of British legislation.
But responding on BBC Radio 4's Today programme, Ms Lucas said: "I'm very glad that in the last 24 hours [Environment Secretary] Michael Gove and others have been rapidly backpedalling and admitting that [sentience is not already fully protected in UK law].
UK news in pictures

Show all 50
"What the Government should have said is, 'yeah, you're right, this is an important principle'.
"If they didn't like the way my amendment was worded… then what they would normally say is 'look we will bring forward our own amendment' …but it needs to be in this EU withdrawal Bill, not just some promise of some future bill."
​Gudrun Ravetz, senior vice president of the British Veterinary Association, explained on the same programme that existing UK law only puts a duty to protect animal welfare on owners or keepers, whereas Article 13 puts it on the state.
She said: "If we didn't have the principle of Article 13 brought in, then there wouldn't be that duty on the state to pay full regard to animal welfare."
With concern rising that Brexit may be used as an excuse to weaken animal welfare protections, Mr Gove promised to ensure the concept of sentience is recognised "after we leave the EU".
On Friday Mr Gove repeated that the Government endorsed the idea of animals sentience, but claimed allowing Ms Lucas' plan to bring the relevant EU laws on to British statute would create "legal uncertainty".
The Government votes against incorporating animal welfare laws from the EU into British law
Instead, he said the public should "judge us by our actions", adding: "It's better to have an absolutely well designed piece of UK legislation, than a poorly designed piece of EU legislation."
Asked later to explicitly commit that the legislation would be brought in before Brexit day, he said: "The most important thing to do is to make sure we can carry forward enhanced protection."
Pressed again as to whether there might be a gap between Brexit and new UK laws being passed, he said only: "I don't think that there will be a gap, because I think what we are going to do is ensure that we have stronger protection written into law in order to ensure that there is no gap."
Register for free to continue reading
Registration is a free and easy way to support our truly independent journalism
By registering, you will also enjoy limited access to Premium articles, exclusive newsletters, commenting, and virtual events with our leading journalists
Already have an account? sign in
Register for free to continue reading
Registration is a free and easy way to support our truly independent journalism
By registering, you will also enjoy limited access to Premium articles, exclusive newsletters, commenting, and virtual events with our leading journalists
Already have an account? sign in
Join our new commenting forum
Join thought-provoking conversations, follow other Independent readers and see their replies