Government under pressure to grant asylum to 400 Calais migrant children
Celebrities, religious leaders and local politicians will urge ministers to bring hundreds of children stranded in Calais' sprawling migrant camp to Britain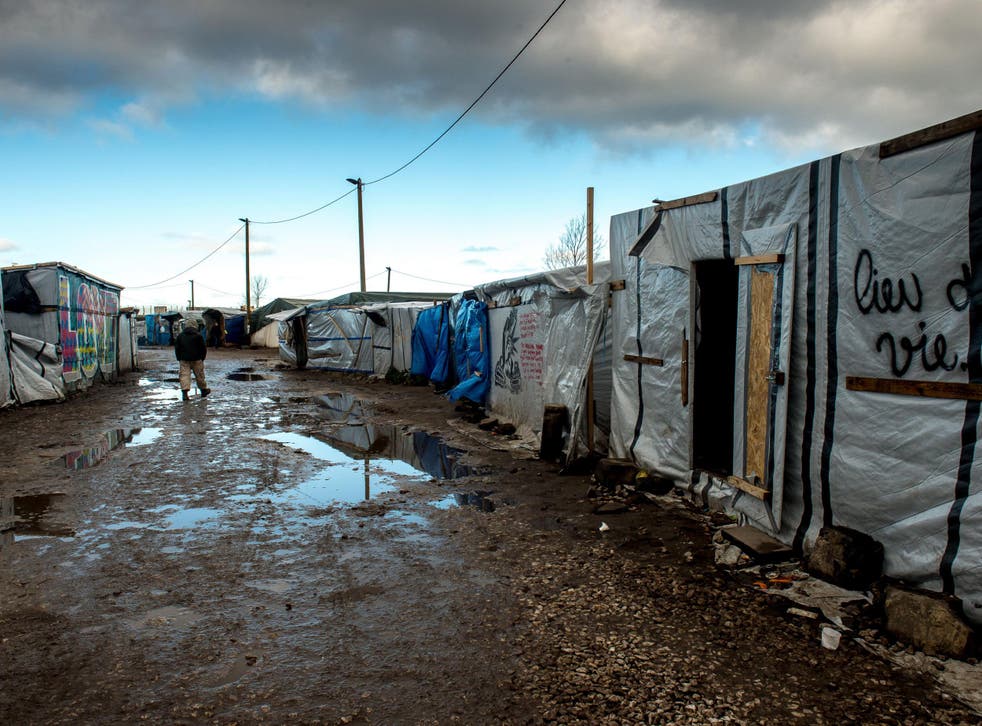 The Government is facing fresh calls to accelerate action on the refugee crisis on the anniversary of the death of a Syrian boy whose image prompted a global outcry.
Harrowing pictures of three-year-old Alan Kurdi's tiny, lifeless body on a Turkish beach in September 2015 led to widespread demands for more refugees to be settled in the UK.
On Friday, celebrities including Juliet Stevenson and Vanessa Redgrave, religious leaders and local politicians will urge ministers to immediately bring over hundreds of children stranded in Calais' sprawling migrant camp.
They will gather for a memorial event organised with Citizens UK outside the Home Office in London, before handing in a letter addressed to Home Secretary Amber Rudd.
It will include the names of 387 children said to be eligible for asylum in the UK, including those with family links in the country and those who are to be cared for under a Government commitment to resettle more lone refugee children from Europe.
Lord Dubs, the Labour peer and campaigner who helped force the Government into accepting an amendment to the Immigration Act compelling them to take in more lone minors from Europe said: "I am deeply saddened that despite repeated calls from me and others the Government still seems to be dragging its feet on the commitments it made when the amendment in my name was accepted.
"Now that the new Government has had some weeks to settle in after the EU referendum vote there really is no excuse for any further delay. Theresa May and Amber Rudd should be taking immediate action."
Since the Act received royal assent in May, more than 30 under 18s have been accepted for transfer from within Europe, the Home Office said.
Toddler Alan drowned in the sea after his family attempted the perilous crossing into Europe across the water.
On Monday alone, Medecins Sans Frontieres said it had helped in the rescue some 3,000 people in the central Mediterranean.
Bishop of Barking Peter Hill said: "It has been established that the UK has a legal obligation to these children, but more to the point, this country has a moral obligation.
"As we mark the first anniversary of the death of Alan Kurdi, and remember all the other refugee children who have died trying to reach safety in the last year, I call on the Government to take a small humanitarian step in rescuing the children of Calais."
Charity ActionAid's head of humanitarian response Mike Noyes also made a call for more action on the anniversary, saying: "The UK Government and European leaders must urgently welcome more refugees into our countries and provide safe passage for those fleeing conflict and devastation. We cannot wait for another tragedy, another death of a young child to shock us into acting."
Calais and Dunkirk camps

Show all 16
A Home Office spokeswoman said: "Our priority is to protect the best interests of children who are in need of our help.
She added: "We are in active discussions with the UNHCR, other partner organisations and the Italian, Greek and French governments to strengthen and speed up mechanisms to identify, assess and transfer unaccompanied refugee children to the UK where this is in their best interests.
"We continue to work closely with the French government to ensure that children in Calais with family links in the UK are identified, receive sufficient support and can access the Dublin family reunification process without delay."
Press Association
Register for free to continue reading
Registration is a free and easy way to support our truly independent journalism
By registering, you will also enjoy limited access to Premium articles, exclusive newsletters, commenting, and virtual events with our leading journalists
Already have an account? sign in
Register for free to continue reading
Registration is a free and easy way to support our truly independent journalism
By registering, you will also enjoy limited access to Premium articles, exclusive newsletters, commenting, and virtual events with our leading journalists
Already have an account? sign in
Join our new commenting forum
Join thought-provoking conversations, follow other Independent readers and see their replies