Government housing benefit cut is making homelessness worse, say local councils
Freeze on Local Housing Allowance paid to private renters is having devastating effect, local leaders warn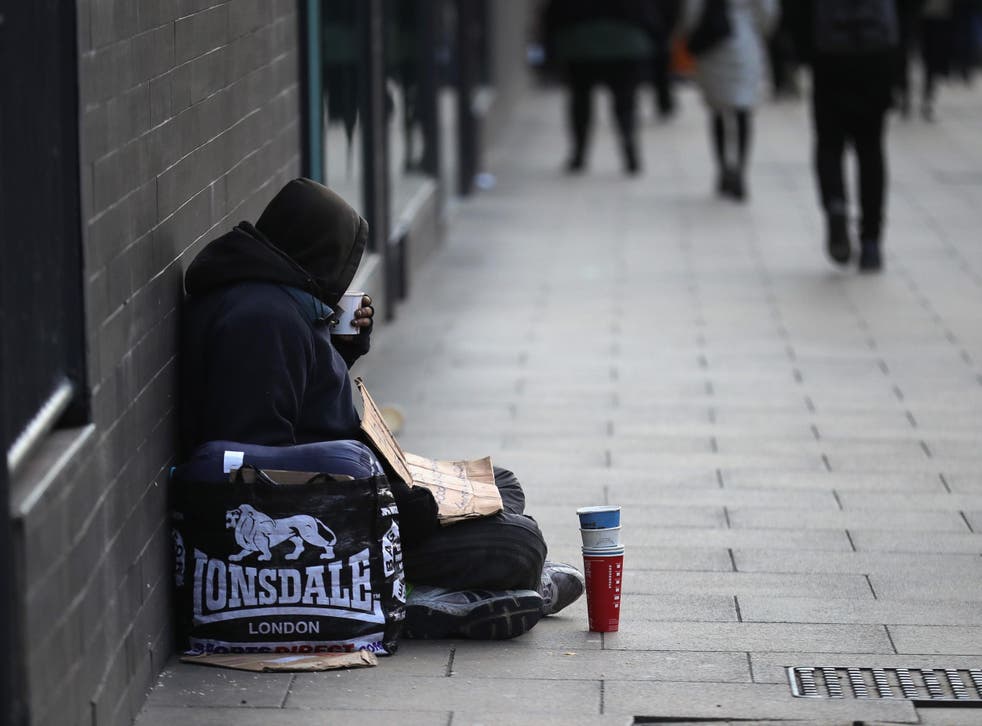 The vast majority of local councils in England and Wales believe the Government's cut to housing benefit for private renters will lead to a rise in homelessness, a new survey has found.
Councillors are calling on the Chancellor, Philip Hammond, to use this month's Budget to lift the cap on Local Housing Allowance (LHA), saying it is crucial in allowing them to help prevent people losing their homes.
LHA is paid to low-income private renters to help them with housing costs but has been frozen since April 2016, despite private rents having risen by 22 per cent since 2010. Inflation means the freeze is a cut in real terms.
In total, 96 per cent of local authorities surveyed by the Local Government Association (LGA) said the number of people being made homeless "would increase" if the Government's freeze on LHA is maintained until 2020.
A similar proportion – 94 per cent – believe it will be "difficult" to meet the requirements of the new Homelessness Reduction Act, which places a legal duty on councils to prevent people becoming homeless, if the cap remains in place.
Ninety two per cent said removing the LHA freeze would reduce homelessness.
The impact of the policy, combined with soaring rents, is revealed by the finding that nine in ten local councils say private landlords in their area are renting fewer homes to low-income households.
The Independent revealed late last year that private renters being evicted at the end of their tenancy is now the most common cause of homelessness, and that the number of private tenants being declared homeless has trebled since 2010.
The survey of local councils is published a week after ministers bowed to pressure to scrap an extension of the LHA cap to social housing, including specialist supported homes for vulnerable people.
UK news in pictures

Show all 50
Councillor Judith Blake, the LGA's housing spokesperson, said: "Councils want to end homelessness by preventing it happening in the first place. It is hugely positive that the Government has decided not to apply the LHA rate to families in social and supported housing.
"We should now take the important step to lift the LHA freeze for private renters and connect it with real rents, which will be massive step towards achieving our national ambition to end homelessness.
"Without addressing the gap between private renters and LHA, the number of homeless families and children that councils will need to house in temporary accommodation will continue to increase, and our hopes to make a success of the Homelessness Reduction Act will fade."
The Liberal Democrats' local government spokesperson, Wera Hobhouse, said: "The Conservative's cruel welfare cuts are making it impossible for some families to find an affordable home to rent. The Government must unfreeze housing benefit before more hard-pressed families are pushed over the edge.
"The Budget is a good opportunity to put this right."
Join our new commenting forum
Join thought-provoking conversations, follow other Independent readers and see their replies