Government meddling has led to sky-high electricity prices, report finds
The Lords inquiry said the new Hinkley nuclear power station was an example of an 'unbalanced' scheme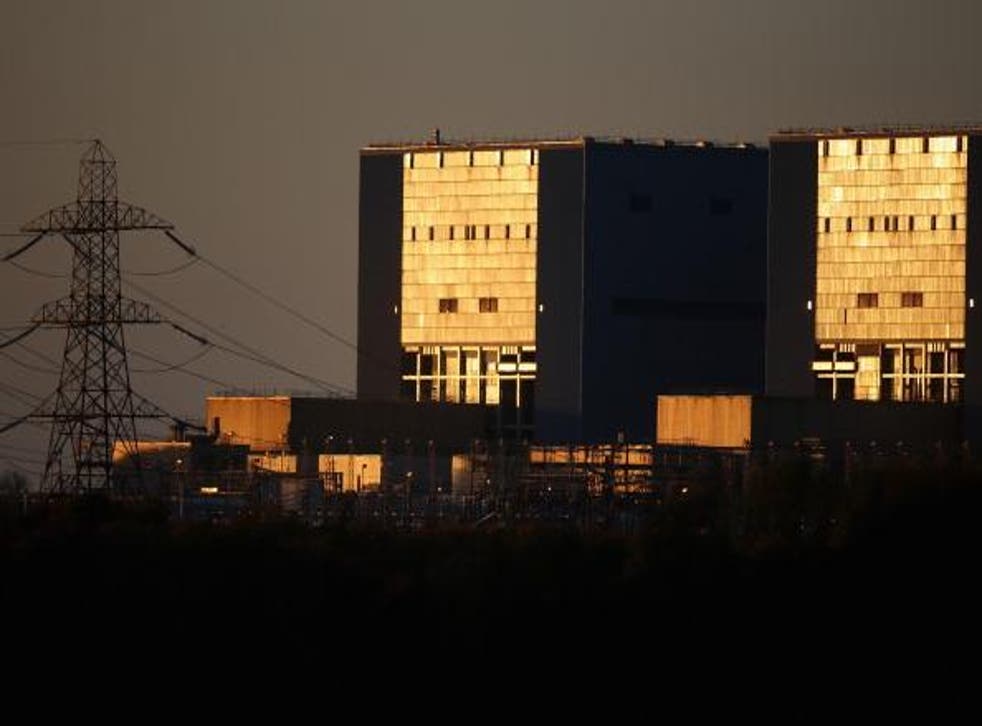 Government meddling is responsible for a huge rise in UK energy prices that is crippling British households and businesses, a report from Parliament has concluded.
It found badly-designed energy policies from successive administrations not only neglected costs to consumers, but failed to ensure the country has a secure future energy supply that will keep the lights on.
The Lords report zeroed in on the controversial Hinkley nuclear power station – only recently approved by Theresa May – as the perfect example of an "unbalanced" scheme that paid little attention to value for money.
It follows reports that government officials want future nuclear projects to deliver cheaper energy than Hinkley in fear that nuclear may lose political support, and after the future of one of Britain's biggest projects was thrown into doubt amid trouble at its cash-strapped parent company Toshiba.
The report from the Lords Economic Affairs Committee said decarbonisation was important, but that security of supply should be the key factor and highlighted how since 2003 consumer prices have jumped 58 per cent and industrial electricity prices are the highest in Europe.
It said: "This report shows how poorly designed government interventions , in pursuit of the decarbonisation of electricity generation, have put unnecessary pressure on the energy supply and left consumers paying too high a price."
Despite repeated claims from ministers that Hinkley, part-funded by the Chinese government and built by French firm EDF, will provide electricity at a fair price, the committee said almost all of its witnesses disagreed.
The report demanded Government set out how capacity from the nuclear power station will be replaced if the project does not come in on time amid concerns over delays.
They also called for ministers to state clearly how they think the project will provide good value for money, given the strike price agreed of £92.50 per megawatt hour is far higher than the £49 to £90 paid for onshore wind.
Committee chair Lord Hollick said: "We would like to see the Government step back from the market and allow all generating technologies to compete against each other. It should establish an Energy Commission to ensure competitive auctions have independent oversight and are scrutinised carefully."
Peers used the report to call for decarbonisation to be managed at the lowest cost to consumers, claiming that green policies accounted for 10 per cent of domestic bills in 2013.
But Lord Hollick added: "Renewables play and will continue to play a crucial part in energy policy. Costs have been reduced and efficiency has improved.
"New clean technologies must be supported to be commercially viable. A new National Energy Research Centre would also help the UK to catch other countries up in the race to find cost-effective solutions to the challenges the world faces on energy."
The future of Moorside, one of Britain's three big nuclear projects, was thrown into doubt this month after it emerged that cash-strapped Toshiba and its partner needed to find £225m in two years.
The Cumbrian project was set to be approved at the end of next year to join Hinkley, and Wylfa in North Wales as the nuclear alternative to coal and gas.
Join our new commenting forum
Join thought-provoking conversations, follow other Independent readers and see their replies