Government plan for 500% increase in immigration and asylum fee sparks anger
The Law Society said there is a 'serious risk' the plans could prevent many people from challenging incorrect Home Office decisions
Ashley Cowburn
Thursday 21 April 2016 23:55 Comments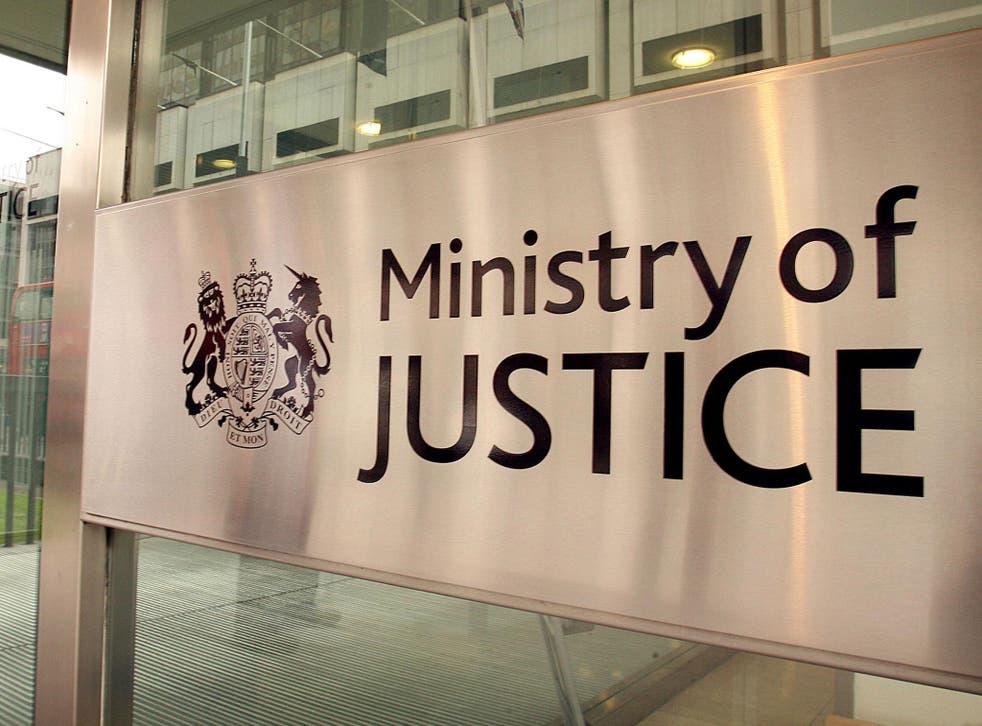 The Ministry of Justice has revealed plans to increase the cost for immigrants to appeal against Home Office decisions by up to 500 per cent.
Government ministers set out the proposals to hike the fees after claiming that only nine per cent of the annual costs of first-tier immigration and asylum tribunals were recouped from those bringing cases in the last financial year.
The tribunals examine cases brought against decisions made by the Home Office relating to permission to stay in the UK, deportation and clearance to enter the country.
In the first-tier tribunal costs would rise from £80 to £490 for an application for a decision based on legal papers and from £140 to £800 for an application for an oral hearing. A new fee of £455 for an application for permission to appeal to the upper tribunal would be introduced.
Britain's rising immigrant stars

Show all 8
The consultation also proposes a £510 charge for an appeal hearing in the higher chamber if permission is granted. It is expected to save around £37 million a year.
But the Law Society said there is a "serious risk" the plans could prevent many people from challenging incorrect Home Office decisions.
Justice Minister Dominic Raab, who announced the plans in a written ministerial statement, said: "Having re-assessed the Ministry of Justice's financial position following the Spending Review, we need to go much further.
"In light of the challenging financial circumstances we face we have already had to take difficult decisions. We have implemented enhanced court fees, above the cost of the proceedings to which they relate, for money claims; possession claims; general applications within civil proceedings; and divorce petitions.
"In these financial circumstances, we have concluded that it is no longer reasonable to expect the taxpayer to fund around 75% of the costs of immigration and asylum proceedings."
New UK immigration rule under criticism
He said the Government is "mindful" of the fact that some applicants will face difficulties paying the fees, so those in "particularly vulnerable positions" will continue to be exempt from them.
This will include those who qualify for legal aid or asylum support, people who are appealing against a decision to deprive them of their citizenship and children bringing appeals to the tribunal who are being supported by a local authority.
Responding to the new plans, Law Society President, Jonathan Smithers, said: "It is fundamental to the rule of law that access to the courts and tribunals should not be determined by the ability to pay - the provision of justice should not be an accounting exercise.
"There is a serious risk that fee increases of 500% will prevent many people from challenging often incorrect Home Office administrative decisions about their entitlement to enter or remain in the UK.
"When employment tribunal fees were increased sharply many who had been wronged were discouraged from pursuing valid claims. Since June 2013 the number of employment tribunal cases has dropped by nearly 70 per cent and our members have told us that many claimants with strong cases see the fee as a significant deterrent to seeking justice.
"The announcement follows recent significant increases in visa application fees which have generated additional revenue for the Government."
Mr Raab added: "Higher fees are never popular but they are necessary if we are, as a nation, to live within our means.
"These proposals would raise around an additional £37 million a year, which is a critical contribution to cutting the deficit and reducing the burden on the taxpayer of running the courts and tribunals."
Mr Cameron's official spokeswoman said: "This is about making sure that it is not the UK taxpayer subsidising court cases for those challenging immigration decisions made by the Government and making sure that the court process isn't seen as a cost-free way of extending a stay in the UK by those not entitled to remain."
The spokeswoman added that there were more than 60,000 unsuccessful Immigration Tribunal appeals last year and that measures were being taken to exempt the "most vulnerable" individuals from the fees.
Register for free to continue reading
Registration is a free and easy way to support our truly independent journalism
By registering, you will also enjoy limited access to Premium articles, exclusive newsletters, commenting, and virtual events with our leading journalists
Already have an account? sign in
Join our new commenting forum
Join thought-provoking conversations, follow other Independent readers and see their replies