Government's adoption drive hailed a success as rates rise 10%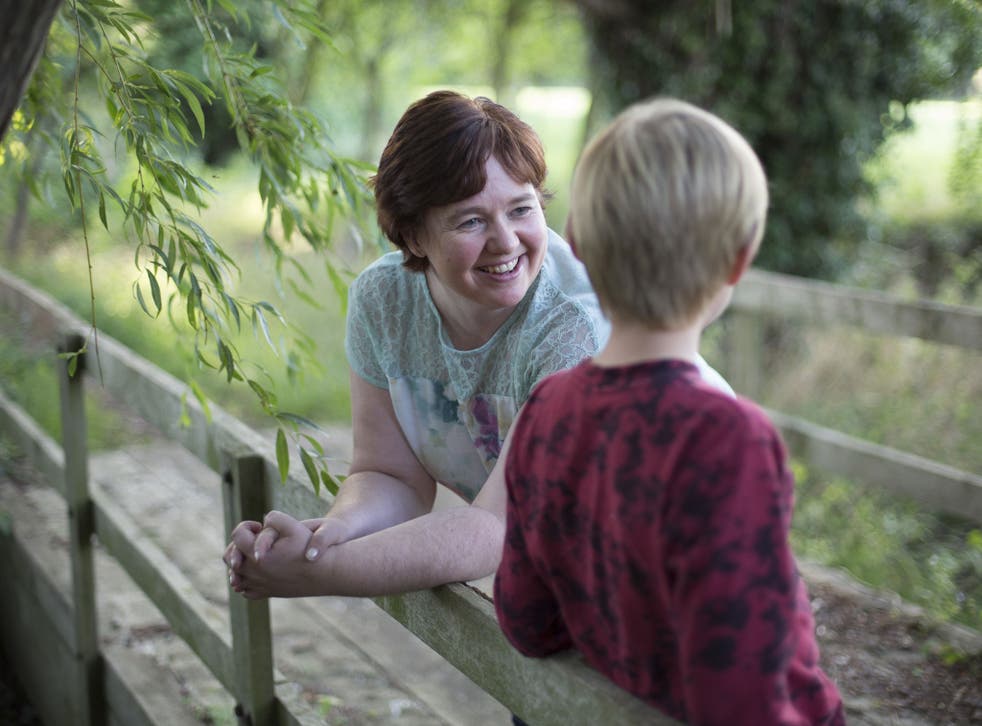 The number of children adopted annually in England and Wales rose by almost 10 per cent between 2011 and 2012, official figures published tomorrow show.
It is the largest annual increase in adoptions in the 15 years that statistics have been collated. Child welfare experts believe Government pressure on local authorities to increase their numbers and reduce bureaucracy may be behind the rise. More than 5,200 children were given parents in 2012, an increase of 9.8 per cent on 2011.
In May 2012 the Government announced they would be giving local authorities score cards which rated their performance on adoption. Two months earlier, the Coalition published its Action Plan for Adoption, which included the demand that local authorities were much faster at putting children on the register. Some 63 per cent of those adopted were aged between one and four years, up from 62 per cent in 2011. The percentage of children adopted who were born outside marriage has also increased from 82 per cent in 2011 to 85 per cent last year.
The Department for Education last year said it was "determined to see more children considered for adoption, particularly those that were previously overlooked." Since November it has introduced further measures, including a faster approval process for adopters and a legal obligation for all adoption agencies to refer prospective adopters to the Adoption Register within three months of approval.
Hugh Thornbery, chief executive of the charity Adoption UK, said: "It is encouraging the number of adoption orders increased in 2012. Adoption offers positive outcomes for children from the care system, providing them with a permanent family that many of them might not have if they remained in the care system."
He warned, however, that if the support wasn't improved for the increased numbers of adopters coming forward, then the Government might create problems for the next generation of adoptive families. "We need to remain committed to recruiting more adoptive parents but it is important to remember that any focus on recruiting adopters must go hand-in-hand with good support packages, both to encourage new adopters and ensure the long-term success of adoptive placements."
A Department for Education spokeswoman said: "We welcome any rise in the rate of adoption. In England, too many children are waiting too long for loving, stable families. We are overhauling the system – simplifying the process for parents who want to adopt and giving them clear, independent information. We have also been clear that we expect councils to recruit more adopters and provide children with loving homes swiftly."
In January the Government introduced a £150m grant for local authorities to spend on adoption recruitment reform and Voluntary Adoption Agencies were given almost £16m last month to expand.
Nick Parkes, adoption manager at Action for Children, said: "We're pleased to see that more children are finding permanent, loving homes across England and Wales. We now need to build on this, and keep focused on finding the best possible placement for each and every child."
Case study
Nicola Marshall, 43, from Halesowen, Dudley, adopted three siblings with her husband Ashley.
"The children were four, five and six when we first adopted them and we've had them for five years now. The process from applying to adopt to when they came to live with us took three years. It took so long. Thankfully it's not like that now.
"Some of the reasons for waiting were understandable, but a lot of it was a waste of time. It was bureaucracy, people losing papers and social workers being off and new ones assigned. We had to write a letter of complaint to the local authority because they dragged their feet for so long.
"Once we'd identified the children we were going to be matched with it should have been a smooth process, but it took from November until mid May. That was despite us already knowing the foster carers and having been the only people who expressed an interest."
Join our new commenting forum
Join thought-provoking conversations, follow other Independent readers and see their replies