Government's benefit tests under scrutiny as thousands die after being passed 'fit to work'
The DWP was forced to disclose the figures after an FOI request
Andrew Grice
Thursday 27 August 2015 22:06 Comments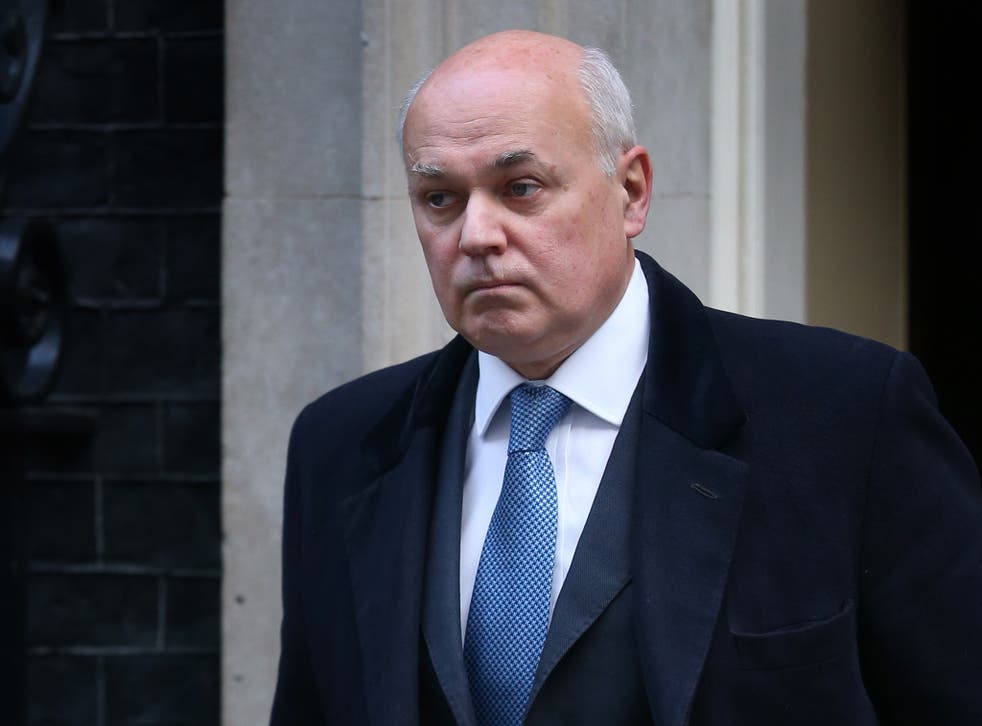 The Government is under pressure to review its controversial fitness-to-work tests for benefit claimants after charities, unions and MPs expressed concern about the number of people who die after being assessed as able to work.
The Department of Work and Pensions (DWP), which was forced to disclosed the figures after a freedom of information request, announced that more than 2,300 people who had been told they would no longer qualify for Employment and Support Allowance (ESA) died between December 2011 and February 2014. Of 50,580 ESA claimants who died over the period, 2,380 were classed as "fit to work" and told they would switch to standard unemployment benefit – meaning a cut of up to £30 per week.
Critics claim people who are ill or even dying have to spend months fighting for state benefits to which they are entitled.
Rob Holland, co-chair of the Disability Rights Consortium of more than 50 charities, said: "These tragic figures are concerning and warrant further investigation. We know the fit for work test is failing disabled people, with devastating consequences. Wrong decisions can mean people are left with little or no support at all, in some cases struggling to pay for their homes and basic essentials like food and heating. The Government must act now to reform the work capability assessment so it is fair for disabled people and those with health and medical conditions. Indeed there is real concern that the process itself is stressful and can in fact worsen people's conditions."
He warned that the problem would increase as the Government implemented its £12bn of welfare cuts.
Kate Green, the shadow Work and Pensions Minister, said the figures should be a wake-up call to the Government. She added: "Ministers have been trying to suppress these statistics for more than three years, even going as far as appealing a ruling by the Information Commissioner that they were acting unreasonably in doing so. The delay and the lack of transparency in publishing this information is a disgrace and has caused huge distress to the families and friends of those affected."
Frank Field, Labour chairman of the Commons Work and Pensions Select Committee, said: "These figures are distressing. The key factor is whether the number of deaths are above what would normally be expected from claimants not deemed fit for work." He has asked Sir Andrew Dilnot, chairman of the UK Statistics Authority, to look into this question.
Frances O'Grady, the TUC general secretary, said: "We urgently need an enquiry into the Government's back-to-work regime. These disturbing findings cannot be swept under the carpet. The fact that more than 80 people are dying each month shortly after being declared 'fit for work' should concern us all. We need a welfare system that supports people to find decent jobs not one that causes stress and ill health."
The DWP insisted that no "casual link" could be drawn from the data between someone's benefit status and their likelihood of dying. A spokesman said: "We don't hold information on reason of death, so no causal effect between a fit for work decision and death should be assumed. The Government continues to support millions of people on benefits with an £80bn working-age welfare safety net in place."
Overall, death rates for unemployed claimants between 2003 and 2013 had fallen in line with trends in the wider population, the DWP said. It added that the mortality rate for people claiming Jobseeker's Allowance was consistently lower than the general working population.
For people claiming ESA, the mortality rate for those in the work-related activity group who are judged fit for work is about three times lower than those in the support group, who are too sick to seek work. This suggests assessments are accurately identifying those who are severely ill, the DWP said.
Case study: Incapacity benefit withdrawn
Trevor Drakard was found dead in his Sunderland home a few months after his incapacity benefit was stopped. He had committed suicide.
Mr Drakard, 50, who had recently been assessed as "fit for work" and ordered to find a job, was in the process of appealing against the decision with assistance from the Citizens Advice Bureau, when he took his own life in July 2014.
An inquest in September of the same year in Sunderland heard how Mr Drakard, who had suffered with epilepsy from the age of six, was left feeling depressed "due to the stress of losing his benefits".
Mr Drakard was described as a "lonely man" with few acquaintances who had recently lost two of his closest friends. He had suffered from meningitis at five months old which left him brain damaged, causing severe epilepsy first seen when he was six.
The hearing was told how Mr Drakard would meet his parents for a meal three times a week.
His parents explained they were unable to contact their son to ask him to sign some documents relating to his benefit appeal. They visited Mr Drakard's home and found their son's body in his bedroom.
Tests found that he was still taking his epilepsy medication and the senior coroner ruled that Trevor Drakard had taken his own life.
Register for free to continue reading
Registration is a free and easy way to support our truly independent journalism
By registering, you will also enjoy limited access to Premium articles, exclusive newsletters, commenting, and virtual events with our leading journalists
Already have an account? sign in
Join our new commenting forum
Join thought-provoking conversations, follow other Independent readers and see their replies