Government's welfare benefits and tax changes amount to 'speeded-up Thatcherism'
The economy may be growing, but inequality is rising more quickly than in 1980s, report warns
Jane Merrick
Sunday 21 July 2013 00:04 Comments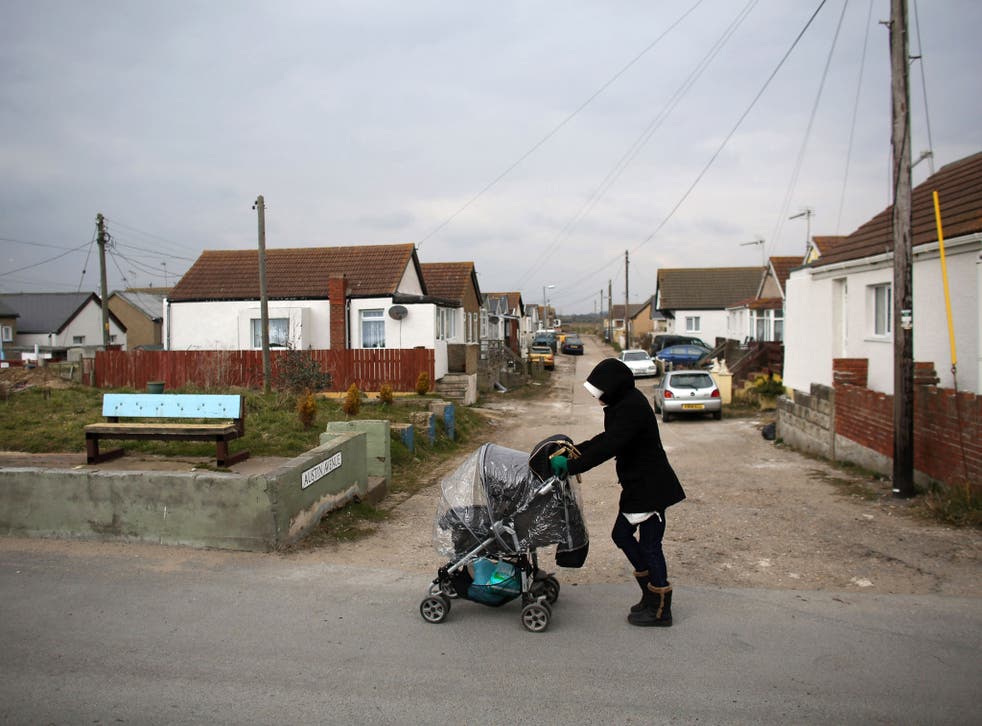 The Government's welfare benefits and tax changes will widen income inequality between rich and poor on a scale similar to that of Margaret Thatcher, new analysis will reveal this week.
Research for the Fabian Society claims cuts to benefits and tax credits, particularly for working-age families with children, will amount to a "speeded-up replay of Thatcherism", with inequality increasing twice as fast by 2015 as it did under the former Conservative prime minister.
The analysis is published just as signs of optimism about the economy appear, with the latest GDP figures, published this week, expected to show a further quarter of modest growth. At the same time, a poll for the consumer organisation Which? has found that people are becoming increasingly optimistic about both the economy and their own spending power. But household incomes continue to be squeezed, with 1.5m more families feeling the pinch than a year ago.
The report, published tomorrow for the Fabian Review by the economist Howard Reed, sets out a projection of the impact of coalition policies on income equality. The poorest families will lose more than 12 per cent of their net income on average, compared to around 3 per cent of net income for households in the ninth decile (the second most wealthy income bracket), Mr Reed, director of Landman Economics, says. This underscores how regressive coalition tax and benefit changes have been. Council tax, for example, on average charges low- to middle-income families a much higher percentage of their disposable income than the richest households.
Mr Reed said it is "quite possible that the impact of the coalition's tax and benefit measures would be as bad for inequality as the Thatcher government's record, despite the fact that, by 2015, David Cameron will have been Prime Minister for less than half as long as Margaret Thatcher was. Looked at in this way, the coalition government's tax and benefit reforms are like a speeded-up action replay of Thatcherism. This may come as a particular shock to Liberal Democrats in the government, many of whom spent the 1980s railing against [this] kind of increase in inequality."
Andrew Harrop, general secretary of the Fabian Society, said: "This research reveals that income inequality is set to rise sharply in this parliament. But since 2010 barely a word has been heard from the Labour Party on equality, certainly compared to past generations.
"Faced with a Thatcher-style inequality boom, Labour must rediscover its egalitarian core and never forget that redistribution must be part of the answer."
Mr Cameron and George Osborne are preparing to seize on this week's GDP figures, which could show growth of 0.8 per cent for the quarter. But living standards remain constrained.
The Which? Consumer Insight Tracker shows a third of families – 9 million in total – are feeling squeezed, up from 7.5 million in July 2012; but 24 per cent of people think the economy will get better in the next year, up from 16 per cent who thought so a year ago, while consumers are less likely to cut back on non-essential spending such as major household purchases, home improvements and holidays.
However, only 25 per cent of people said their personal financial situation would improve, suggesting an increasing reliance on credit. Food prices have increased by 4.3 per cent on the year, while gas and electricity bills are up by 8 per cent.
Richard Lloyd, Which? executive director, said: "Consumers may be aiding our fragile economic recovery, but using savings and getting into debt is not sustainable, and more people are now feeling the squeeze. The Government must do more to keep spiralling housing, food and energy prices in check."
Chris Leslie, shadow financial secretary to the Treasury, said: "To get the economy back to where George Osborne expected it to be in 2015-16, we need growth of 5.3 per cent a year, or 1.3 per cent a quarter, over the next two years.
"While this may feel like a recovery for those at the top, life is getting harder for middle- and low-income families. Wages after inflation are now down by an average of £1,300 since David Cameron got into Downing Street, yet bank bonuses soared to £4bn in April, as high earners took full advantage of the top rate tax cut."
Register for free to continue reading
Registration is a free and easy way to support our truly independent journalism
By registering, you will also enjoy limited access to Premium articles, exclusive newsletters, commenting, and virtual events with our leading journalists
Already have an account? sign in
Join our new commenting forum
Join thought-provoking conversations, follow other Independent readers and see their replies