Data law: Government slammed by human rights groups for refusing to confirm or deny existence of British 'Tempora' surveillance programme
The legal challenge is being heard by the Investigatory Powers Tribunal, which hears complaints about the MI5, MI6 and GCHQ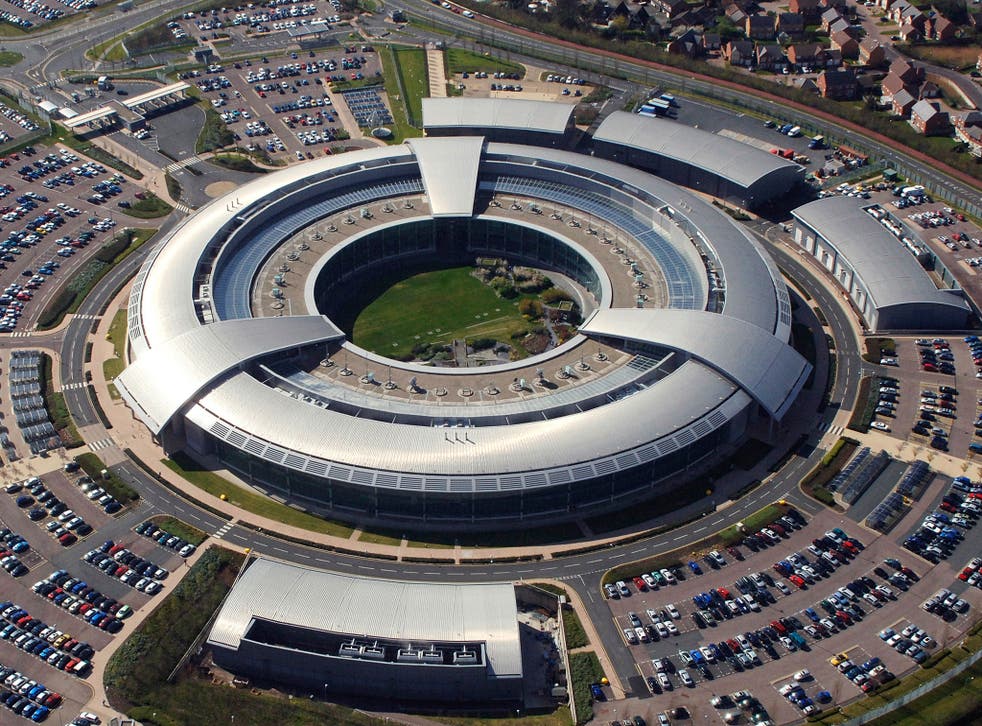 A bitter legal battle between human rights groups and the Government broke out today over allegations that British intelligence is breaking the law by spying on its own people.
In a historic case which will continue until Friday, British intelligence agencies will have to account for their activities in an open court hearing into whether GCHQ's alleged mass surveillance of private communications breaks human rights laws.
The legal challenge being heard by the Investigatory Powers Tribunal, which hears complaints about the MI5, MI6 and GCHQ - usually behind closed doors - was prompted by revelations leaked by former US intelligence analyst Edward Snowden last year.
But ministers are refusing to confirm or deny the existence of the British 'Tempora' surveillance programme, in which GCHQ is able to intercept communications through fibre optic cables, or the extent of Britain's cooperation with the US 'Prism' project.
Liberty, Amnesty International and Privacy International, along with seven foreign human rights groups, are challenging the Government's claim that is it acting within the law in its intelligence gathering and monitoring of communications data.
Liberty claims there is a "reasonable likelihood" that intelligence services have "interfered with" its private communications in breach of rights to private life and freedom of expression.
Five judges - chaired by tribunal president Mr Justice Burton - are hearing the case.
In its skeleton argument submitted to the tribunal - a copy of which was obtained by The Independent today - the Government dismisses the allegations of illegal mass surveillance as the "extreme, and at times outlandish, factual assertions about the scope, scale and nature of US and UK interception programmes and intelligence sharing".
The carefully worded document avoids even confirming the existence of the controversial Tempora programme even exists, referring to it as the "alleged 'Tempora' programme".
In what amounts to a theoretical defence, it says: "The Claimants' communications might in principle have been intercepted in the United Kingdom... and at least some of those intercepted communications might in principle have been 'read, looked at or listened to'."
Rachel Logan, legal advisor, Amnesty UK, said: "There's a lot about this case which verges on the absurd. It's like shadow boxing - the Government is defending the existence of something it will neither confirm nor deny the existence of."
And Carly Nyst, legal director, Privacy International, said: "Today's IPT hearing is a clear example of the British government playing both sides of an unfair system. As Government attempts to justify its mass surveillance activities as legitimate, it continues to stay silent on whether it is conducting such surveillance. The logic is astounding."
She added: "It is offensive to the British public that the government refuses to own up to and account for its actions in the only court of law with the authority to oversee those actions."
In a statement, a Home Office spokesperson said: "I'm afraid we are not going to provide any comment in addition to the skeleton argument while the hearing is ongoing."
Register for free to continue reading
Registration is a free and easy way to support our truly independent journalism
By registering, you will also enjoy limited access to Premium articles, exclusive newsletters, commenting, and virtual events with our leading journalists
Already have an account? sign in
Register for free to continue reading
Registration is a free and easy way to support our truly independent journalism
By registering, you will also enjoy limited access to Premium articles, exclusive newsletters, commenting, and virtual events with our leading journalists
Already have an account? sign in
Join our new commenting forum
Join thought-provoking conversations, follow other Independent readers and see their replies