Government to review £500m of deals with ex 'fitness to work' firm Atos
Labour is urging the Government to make private companies that provide public services comply with the Freedom of Information Act.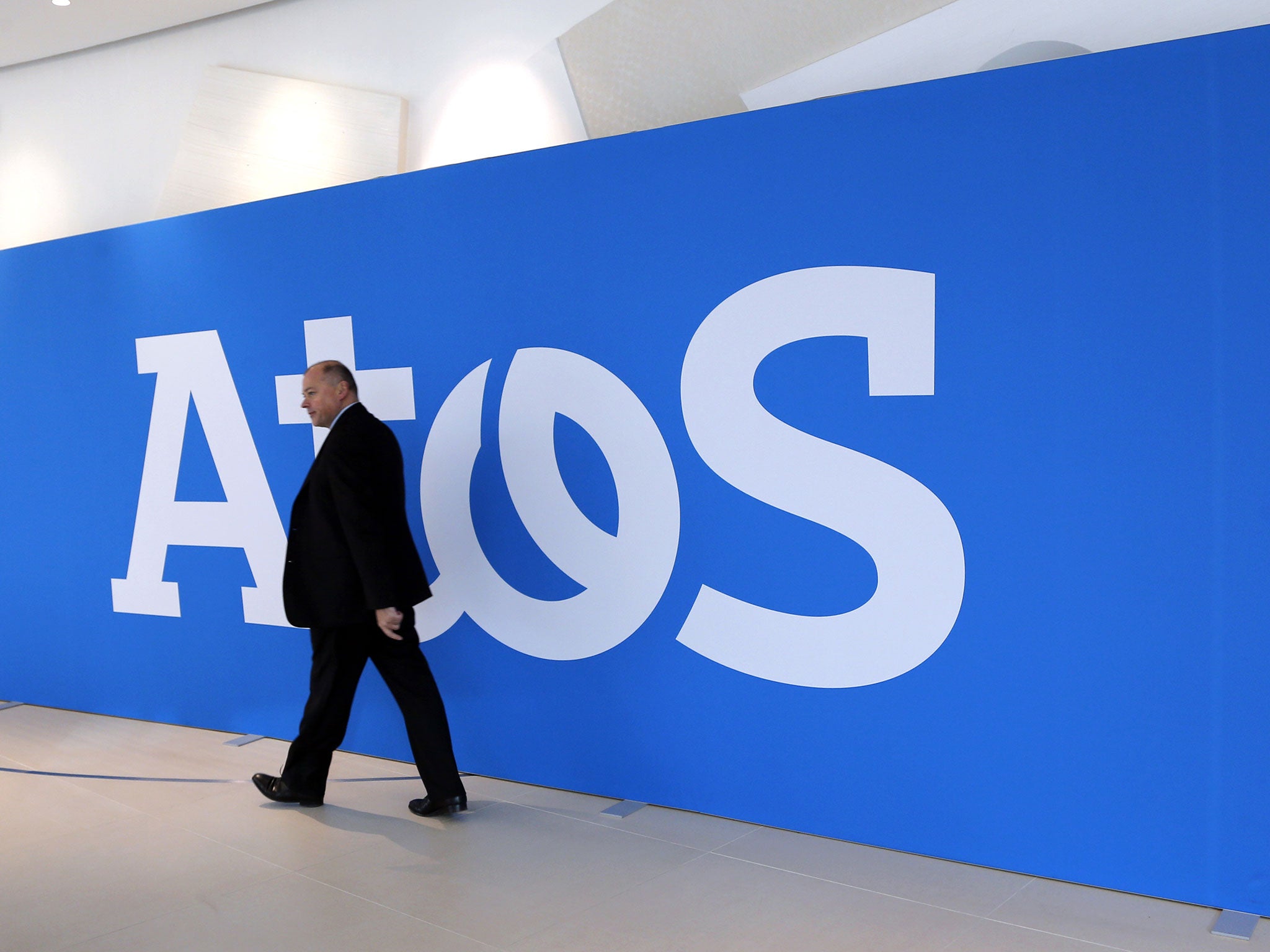 The Government is to review more than £500m worth of contracts with Atos, the controversial private firm which gave up its role assessing people's "fitness to work" amid complaints the process was inhumane.
The Cabinet Office told the Guardian it planned to look at contracts with the company worth more than £10m, after the National Audit Office (NAO) criticised Atos' role in creating an IT system involving information from GP's surgeries.
MPs on the Commons' Public Accounts Committee (PAC), which looked into the NAO's report, concluded Atos had not shown "an appropriate duty of care to the taxpayer" and "appears to have acted solely with its own short-term best interests in mind".
The estimated cost of the IT system has risen from £14m to more than £40m, according to the Guardian. The PAC had recommended that the Cabinet Office should review Atos' contracts and also make sure that the problems with the IT system were "disseminated widely to reinforce the steps that need to be taken to avoid such mistakes being repeated again".
French-based firm Atos currently has contracts to do work for HM Revenue and Customs, the Home Office, Department of Health, NHS Scotland and the Ministry of Justice.
A Cabinet Office spokesperson said: "In line with the PAC's recommendation the Cabinet Office is undertaking a review of all current Atos contracts with central government with an annual spend over £10m."
Labour's Deputy Leader Tom Watson urged the Government to make private companies that provide public services comply with the Freedom of Information Act.
"Until private providers of taxpayer-funded services are subject to the same transparency and accountability rules as their public counterparts, whatever steps the Cabinet Office takes to improve services are bound to fail," he said.
Daniel Thornton, programme director at the Institute for Government, said such reviews might become increasingly necessary because of the number of private firms employed by the state.
"As part of its drive to save money, [the government] now relies on outside providers to deliver essential public services, despite repeated problems with managing outsourced services," he said.
"So while it is unusual to recommend a review into all contracts with a single provider, it isn't unheard of – and we might expect more of this in future."
An Atos spokeswoman pointed to its current good rating by the Government, saying: "We look forward to working with the Cabinet Office with whom we have a transparent and open relationship and we look forward to maintaining our green rating for delivery across Whitehall."
Join our commenting forum
Join thought-provoking conversations, follow other Independent readers and see their replies