Government will help you to take over a community pub - or maybe even the shop, pool or library
Up to quarter of a billion pounds will be made available for villages, local estates or community groups to buy assets and run them as new social enterprises
Oliver Wright
Thursday 06 June 2013 16:41 Comments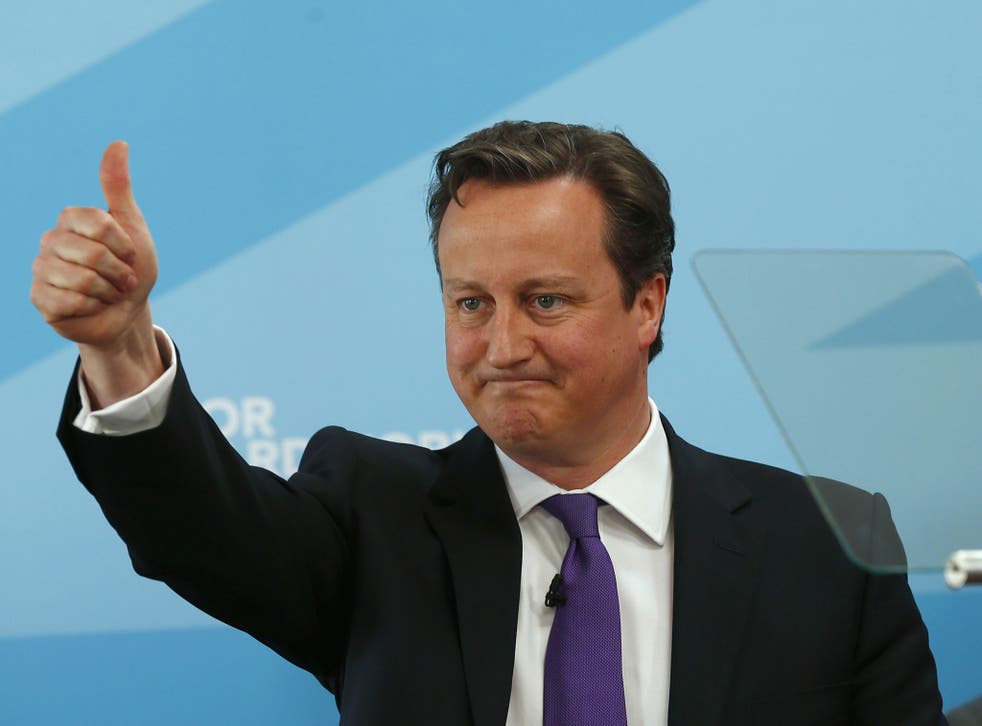 Communities are to be given grants and loans to allow them to buy and run local pubs, shops and other amenities that are under threat of closure, David Cameron announced today.
Under the plans up to quarter of a billion pounds will be made available for villages, local estates or community groups to buy assets and run them as new social enterprises.
The funding will also allow communities to take over council run swimming pools and libraries - especially if they are under threat of closure from local Government funding cuts.
Pub closures are now running at the rate of twenty-six a week due to falling margins. But ministers believe they still have a future as community enterprises where the need for big returns is less important if the initial capital can be found to get the businesses off the ground.
At the same time the Government has also announced that investors who want to support social enterprise funds are likely to be given tax breaks to encourage them to put money into social investment funds which will eventually provide a return on their money.
Projects that could benefit from the funding could include those that bid for the Government's new payment-by-results schemes for dealing with social problems like drugs, alcohol and criminal rehabilitation.
Announcing the plans at the first ever G8 conference on social impact investing Mr Cameron said he had not given up on his idea of a big society - even though he has talked about it less.
"Everyone knows how vital institutions in our towns and villages are, like village halls, playing fields, local pubs," he said.
"And everyone knows how - despite the best efforts of parish and local councils - these can face closure. I want our social investment funds to give people the opportunity to take them over and run them."
He added: "This isn't some pipe dream. Already there are 311 community-owned shops,18 community-owned pubs, as well as community owned bookshops, cafes, swimming pools, bakers, famers markets, even community owned broadband networks. But people need finance to make this happen. And here is the answer."
Announcing a consultation on tax breaks for social funding to encourage more companies to invest in charities and social enterprises he said: "Social investment can no longer be the poor relation. I want you to help us shape an effective tax incentive that mirrors many of the features of the successful tax advantaged venture capital schemes.
"Big Society Capital tell us that tax reliefs could generate an extra half a billion pounds in social investments over the next five years. And I am determined that we should see the benefits of that."
He also announced a "social stock exchange" which will rate the savings and potential returns from social investment schemes.
He added: "This is just the beginning. For years the London Stock Exchange has made London the home for private finance, today London can cement its place as the home for social finance too."
Nick Hurd, the minister responsible for the scheme said the mixture of loans and grants could "transform funding for social enterprises".
"This is about filling a gap in the market between those groups who might need a bit more support than just a loan to take over a local service or amenity," he said.
"It should also help encourage more investors to come forward to support social finance which has the potential to benefit communities across the country."
Register for free to continue reading
Registration is a free and easy way to support our truly independent journalism
By registering, you will also enjoy limited access to Premium articles, exclusive newsletters, commenting, and virtual events with our leading journalists
Already have an account? sign in
Join our new commenting forum
Join thought-provoking conversations, follow other Independent readers and see their replies