I'm open to bringing back grammar schools, says Education Secretary Justine Greening
Ms Greening has said there could be room for selection within the new 'landscape' of education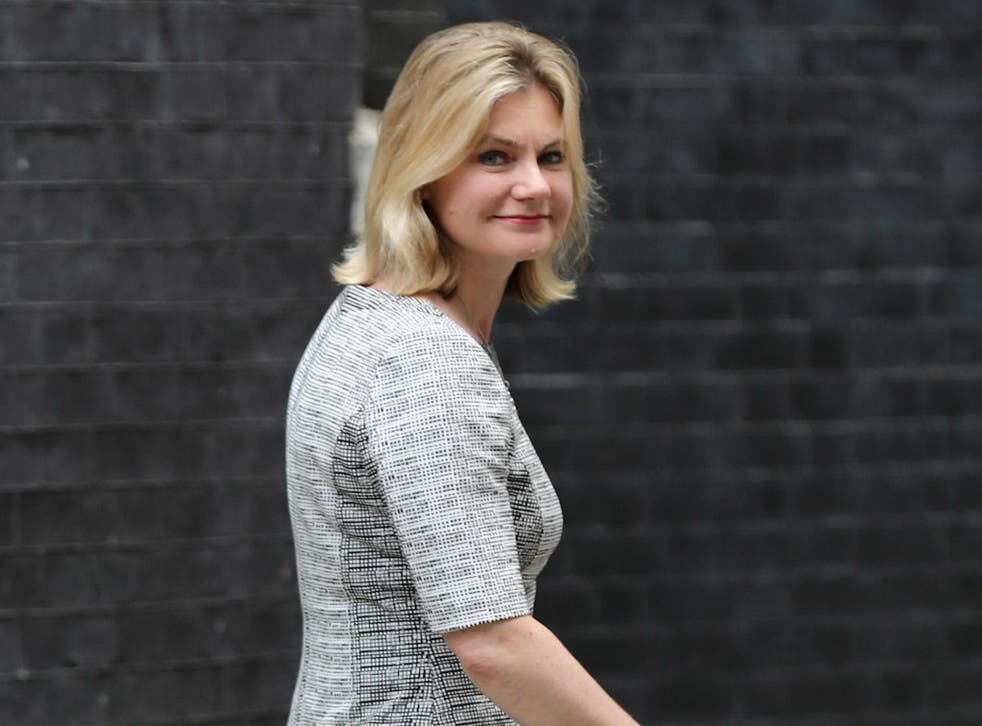 Education Secretary Justine Greening said she was "open-minded" about the possibility of allowing new grammar schools, in her first interview since joining Theresa May's new government on Thursday.
But Ms Greening, the first comprehensive school-educated Education Secretary in the country's history, also suggested that if selective state education were to be expanded, it it might not be through "old-fashioned" grammar schools.
Speaking to the BBC's Andrew Marr Show, she said there could be room for selection within the new "landscape" of education, which has been significantly transformed by the Conservatives' expansion of free schools, in which schools can be set up independent of local authority control.
"The setting in which schools find themselves has actually changed quite dramatically," she said. "It's gone from really being a binary world in many respects, to being an education world where there are many different schools now that have many different offers."
"I think we need to be prepared to be open-minded," she said. "I've been in this job two or three days, I'm not going to make some big sweeping policy pronouncement, I'm going to take a very measured, sensible approach in this role. And I recognise that this is an important debate so of course I've got lots of things in my in-tray, I will work my way through them very, very carefully over the coming weeks.
Theresa May's Cabinet: Who's in – and who's out?

Show all 27
"The education debate on grammar schools has been going for a very long time but I also recognise that the landscape in which it takes place has changed fundamentally and I think we need to be able to move this debate on and look at things as they are today and maybe step away from a more old-fashioned debate around grammar schools and work out where they fit in today's landscape."
Prime Minister Theresa May is thought to be a supportive of new selective schools within the state system, and her new chief of staff Nick Timothy has also backed new selective schools in the past.
Register for free to continue reading
Registration is a free and easy way to support our truly independent journalism
By registering, you will also enjoy limited access to Premium articles, exclusive newsletters, commenting, and virtual events with our leading journalists
Already have an account? sign in
Register for free to continue reading
Registration is a free and easy way to support our truly independent journalism
By registering, you will also enjoy limited access to Premium articles, exclusive newsletters, commenting, and virtual events with our leading journalists
Already have an account? sign in
Join our new commenting forum
Join thought-provoking conversations, follow other Independent readers and see their replies