Greens call for advertising ban on polluting cars and flights
New rules would be modelled on tobacco advertising ban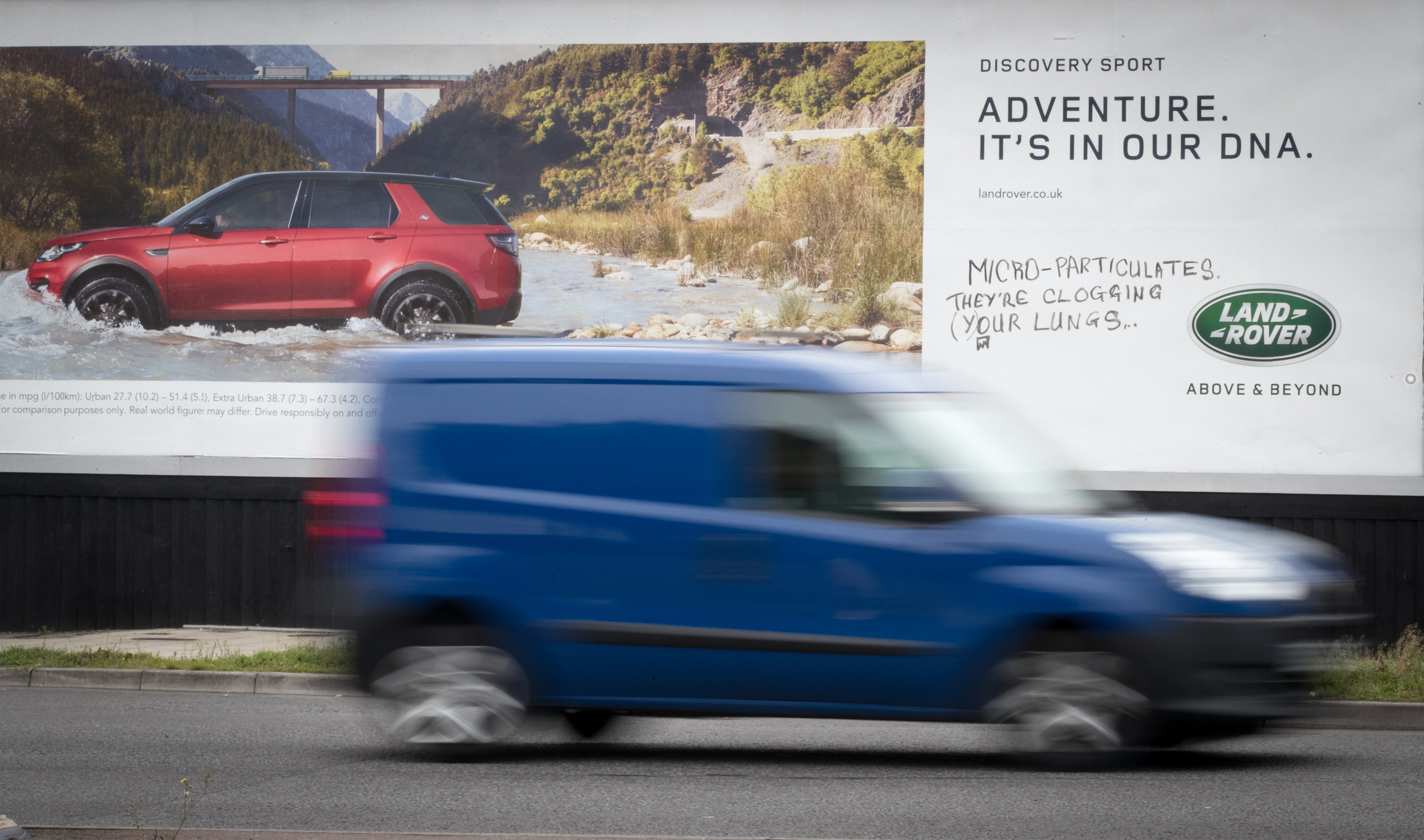 Leer en Español
The Green party is to campaign for an advertising ban on polluting products like SUVs and long-haul flights, it has announced.
On Sunday members at the party's online conference voted to back the policy, which would restrict "high carbon" goods and services.
The plan is modelled on the tobacco advertising ban, which was introduced in stages in the UK from 2003 to 2005.
The party cites research from the British Medical Journal which shows that evidence from the tobacco ad ban "supports the effectiveness of comprehensive bans on advertising".
Bristol City councillor Carla Denyer, who backed the motion, said it was not right for people to be "bombarded by endless adverts demanding we fly more, drive bigger cars and burn more fossil fuels".
"We need to learn from the campaign against tobacco advertising. It used to be normal for children to see cigarette billboards on their route to school. After decades of campaigning, a new normal has been established and levels of smoking have fallen," she said, adding that the government could "do the same for products which are trashing our planet".
Green Party peer Natalie Bennett said the policy would spark a debate about the issue.
"After the year we've had, we've learned what matters most to us, and it's not the things screaming at us from billboards, posters, radio jingles and television trailers," she said.
"This common sense policy to curb the influence of the biggest polluters will spark a long overdue conversation about the role of advertising in our lives."
The policy was backed by the Green Party of England and Wales, which is separate from the Scottish Greens and Northern Irish Greens.
The Greens were dealt a blow when Britain left the EU earlier this year, by default losing their seven Members of the European Parliament, which they doubled from three in May last year.
Climate change around the world - in pictures
Show all 17
The party holds the Brighton Pavilion constituency in the House of Commons and has some representation in local government and the House of Lords, but has struggled to win Westminster seats thanks to the first past the post voting system.
A recent poll by YouGov last week showed the Greens on six per cent of the vote, in third place above the Liberal Democrats who were on five per cent. Most other polls however still show the party trailing, with a spread of different projected results.
Join our commenting forum
Join thought-provoking conversations, follow other Independent readers and see their replies