Green Party proposes prosecuting Northern Irish men under the abortion laws for 'reckless conception'
The Deputy Leader of the Green Party for Northern Ireland has suggested making "reckless conception" a criminal offence for men "in the interests of equality"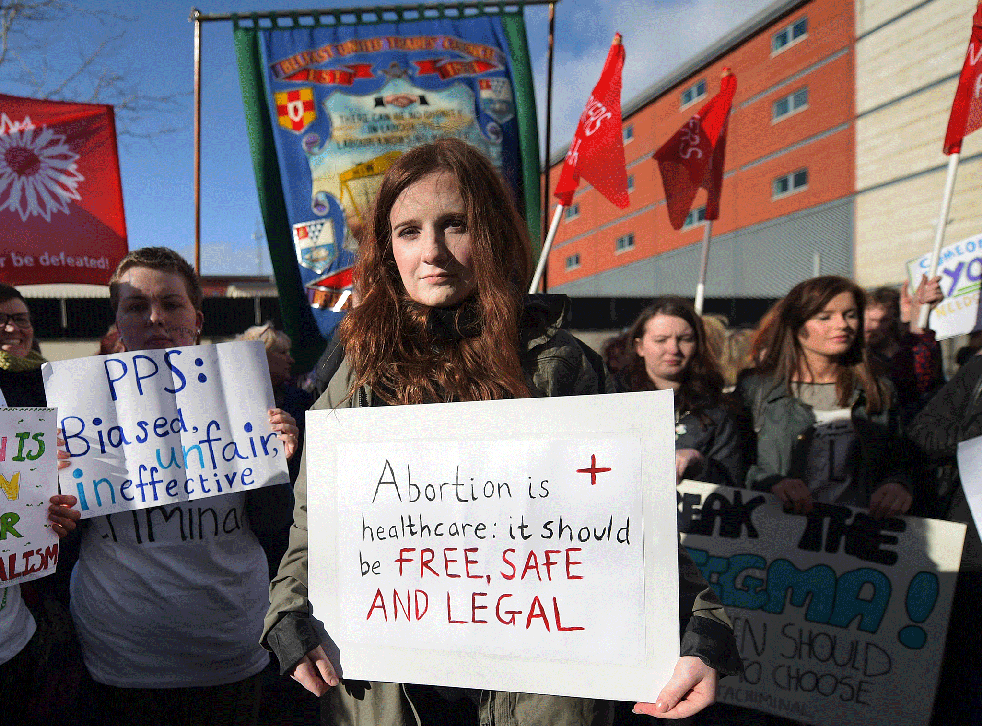 The Green Party has suggested that men should be prosecuted if their female partner has an abortion, under Northern Ireland's abortion ban.
Deputy leader of the Green Party in Northern Ireland Clare Bailey suggested the measure following a number of recent prosecutions in Northern Ireland for women who have had abortions or helped others to do so. Ms Bailey told The Belfast Newsletter that if elected in the upcoming Stormont election taking place on 5 May, she will propose legislation for men to also be prosecuted for a new criminal offence of "reckless conception".
She said: "This means that every time a woman faces prosecution or is prosecuted, the man can be charged and face the same penalty. The law would embed the notion that men are (1) also responsible for unwanted pregnancies and (2) will be [as] liable for their reproductive choices or lack of them- as women are."
Ms Bailey added that the law would be "in the interests of equality."
Women on the front line of America's abortion war

Show all 3
However, other politicians have rejected the measure, arguing that it fails to address the current inequality of the abortion ban. Paula Bradshaw, a councillor from the cross-community Alliance party said: "I fear that this proposal by the Green Party would merely trivialise a serious issue which requires thoughtful and considered engagement. It would in fact hinder the case for reform, and will not advance the cause of women's rights or women's health one iota."
A spokesperson for the Green Party told The Independent: "The Green Party wants to see an extension of the Abortion Act 1967 to Northern Ireland and to see an end to the criminalisation of women.
"In light of the wasted opportunities and inaction by the five Executive parties, the proposal by Clare Bailey is an attempt to highlight inequality in our present archaic Offences Against the Person Act 1861. As we seek to elect our future legislators on 5 May, the same conversations will get us nowhere."
Unlike the rest of the UK, the 1967 Abortion Act does not apply to Northern Ireland and abortion is a criminal offence there. Last week, a 21-year-old woman was prosecuted for having an abortion and given a three month sentence, suspended for two years. A further woman is due to stand trial later this month accused of helping her daughter to have an abortion.
Register for free to continue reading
Registration is a free and easy way to support our truly independent journalism
By registering, you will also enjoy limited access to Premium articles, exclusive newsletters, commenting, and virtual events with our leading journalists
Already have an account? sign in
Register for free to continue reading
Registration is a free and easy way to support our truly independent journalism
By registering, you will also enjoy limited access to Premium articles, exclusive newsletters, commenting, and virtual events with our leading journalists
Already have an account? sign in
Join our new commenting forum
Join thought-provoking conversations, follow other Independent readers and see their replies