Green Party welcomes only political leader who can shear sheep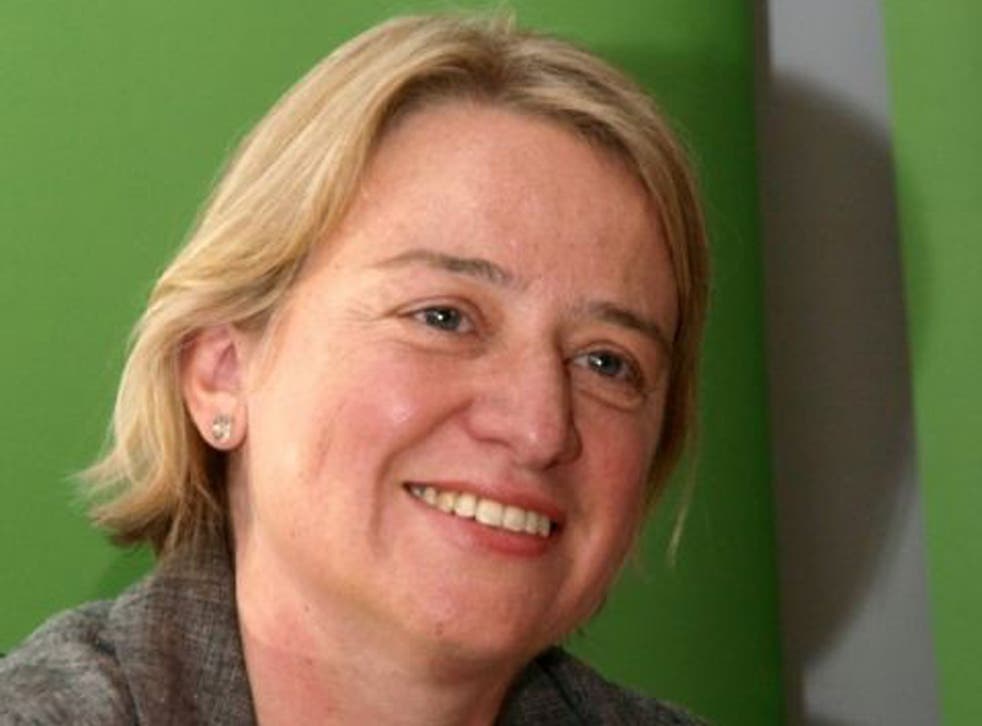 The Green Party has elected Natalie Bennett, an Australian-born former journalist and United Nations advisor, as their new leader.
Bennett, whose election was announced today following a vote of more than 3,000 party members, said that the party would offer "a radical vision of a new kind of British economy" and challenged all three major parties over their environmental record in power.
"We need to not have the disastrous, economically illiterate cuts that we're seeing now. What we need to have is investment in the future," she said following her election today. "We need investment in homes, investment in jobs, investment in energy conservation, renewable energy and public transport."
A former journalist for The Independent, The Times and the Guardian, Bennett was born in Australia and lived for five years in Thailand, working on the Bangkok Post. A UK resident for 13 years, she has been an ardent campaigner on women's issues for the Green Party while also becoming a media figurehead for the party. She beat three other candidates to taken the leadership.
A native Sydney-sider, she said that her Australian roots made her "the only party leader that knows how to shear a sheep." She holds a degree in agricultural science and has worked as a consultant for the World Health Organisation, the International Labour Organisation and the United Nations.
Her election comes as the Government faces a renewed wave of protest from green groups over airport capacity and green belt development. She will also be tasked with restoring the environment to the centre of public debate in a time of economic crisis. Speaking to The Independent today, she said she would urge people not to think of the environment as "a luxury issue".
"The environment is not just something that is out there, involving whales, pandas and cuddly creatures," she said. "It is right here and right now: food price rises for the UK's poorest and gas bills going up."
Her first likely test as leader was signalled on Sunday, when George Osborne and David Cameron suggested they might be willing to water down planning regulations in protected out-of-town rural areas. The Chancellor also hinted that the Government may reconsider its opposition to a third runway at Heathrow: opposition to which is a traditional cornerstone of Green politics.
Ms Bennett said that her party would stand up for the green belt and repeated an assertion made by her predecessor, Caroline Lucas, that none of the options for expanding the UK's airport capacity are viable.
"The green belt is not a luxury, it is an essential part of British life," she said. "It is a space for Britain to breathe." Notwithstanding the environmental impact of building in, Ms Bennett said that such developments would not succeed because of a lack of viable transport links.
On the question of Heathrow, she said that instead of expanding capacity at the South East's airports, the Government should focus investment on improving the railway network, which the Green Party would re-nationalise.
"We don't need more flights," she said. "Instead we need to provide more, alternative ways of getting to continent and using trains instead of flying within the UK."
The Greens hope to win votes on the left from Liberal Democrat voters disillusioned by the party's record in Government and form Labour voters who oppose the cross-party consensus that public spending cuts are a priority.
"We are the only party that plans to invest in the future rather than cut," Ms Bennett said, promising investment in green energy and energy conservation infrastructure. "We will cut, but we will only cut Trident and end the UK's costly military involvement in Afghanistan."
Ms Bennett was elected in the third round of a single transferable vote, beating Liverpool councillor Peter Cranie, who many within the party had tipped for leadership, into second place. All 13,000 of the Green's members were balloted with a turnout of just over 25 per cent. The party's constitution requires that the two most senior figures, the leader and their deputy, must not be the same gender. Dudley councillor Will Duckworth was elected as Ms Bennett's deputy yesterday in a separate ballot. Leadership candidate Pippa Bartolotti, who raised eyebrows in the leadership race after admitting to driving a Jaguar, was eliminated in the first round of voting.
To do: Bennett's in-tray
Green belt Regulations look set to be relaxed to make it easier for developers to build on green belt.
Badger cull Bennett is expected to take a lead in opposing the cull, aimed at slowing the spread of bovine tuberculosis.
Aviation A No 10 consultation is to recommend some form of new investment in aviation.
Climate change Climate change concerns have been sidelined in political debate by economic concerns.
Join our new commenting forum
Join thought-provoking conversations, follow other Independent readers and see their replies