Greening's departure leaves Tories at war over Heathrow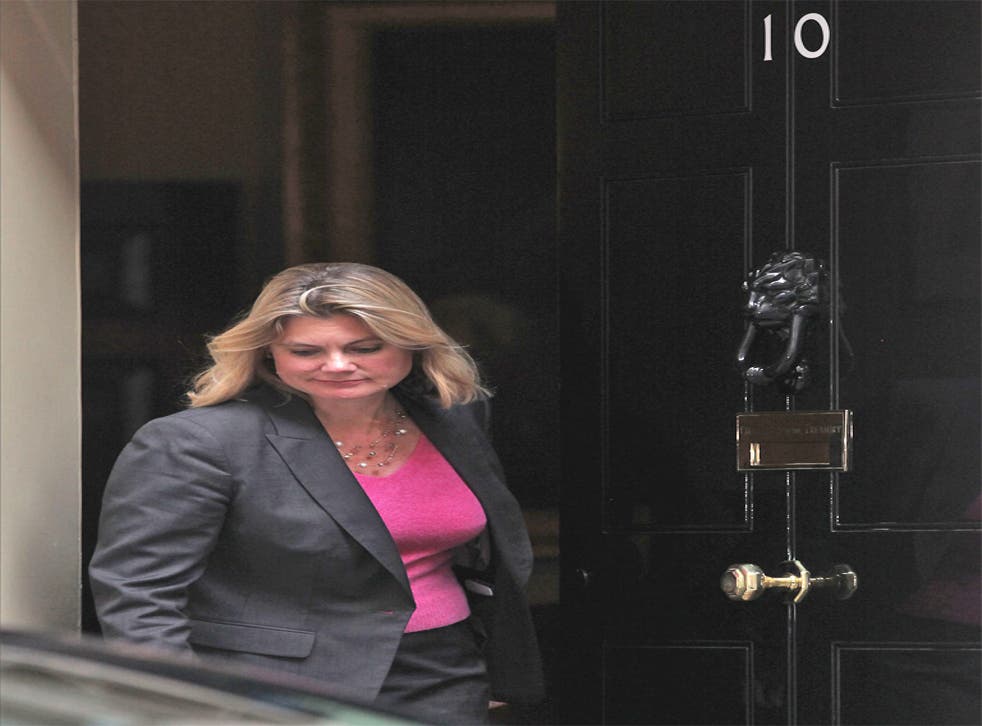 The expansion of Heathrow was firmly back on the Conservative agenda last night after Justine Greening – a fierce opponent of building a third runway at Britain's busiest airport – was demoted in the Cabinet reshuffle.
Her removal as Transport Secretary provoked turmoil in Tory ranks and was condemned by the Mayor of London, Boris Johnson, and the environmentalist Conservative MP, Zac Goldsmith.
The Government has come under pressure from business leaders and Conservative MPs to take a swift decision on expanding Heathrow in an effort to increase airport capacity in the South-east of England. The Tories opposed building a third runway in their last manifesto and the Coalition Agreement rules it out until 2015, but Chancellor George Osborne is pressing for a policy rethink in time for the next general election.
He said this week that southeast England needed more runway space – and the question was where it should be created. His stance has brought him into conflict with Ms Greening, who is a vehement opponent of the Heathrow project, not least because her Putney constituency lies under its flight-path. After less than a year as Transport Secretary, Ms Greening was switched to the lower-profile post of International Development Secretary and replaced by the former Tory Chief Whip, Patrick McLoughlin, who is said to have an open mind about Heathrow's future.
She had fought hard to retain her brief and spent more than an hour with David Cameron in Downing Street yesterday discussing her job move.
Mr Johnson, who supports the construction of a new airport in the Thames estuary, praised Ms Greening as "a first-rate Transport Secretary" and added: "There can be only one reason to move her – and that is to expand Heathrow airport. It is simply mad to build a new runway in the middle of west London. Nearly a third of the victims of aircraft noise in the whole of Europe live in the vicinity of Heathrow. Now it is clear the Government wants to ditch its promises and send yet more planes over central London."
Mr Goldsmith, MP for Richmond Park, tweeted: "Greening's appointment 11 months ago indicated the PM's position on Heathrow was solid. Yielding so easily suggests panic, not principle.
"Real leadership requires clarity, not subterfuge. It's time for the Govt to be honest: has it changed its view on Heathrow; yes or no?"
The Government dropped plans in July to launch a consultation on future airport capacity in the south-east. Mr Cameron is now preparing to set up an independent review of Britain's airports in an attempt to achieve a cross-party consensus on the issue.
It is not certain it will report before the next election, enabling the Tories to avoid fighting a sweep of marginal seats in south-west London on a policy of expanding Heathrow.
Andy Atkins, executive director of Friends of the Earth, said: "Justine Greening is a victim of intense aviation lobbying over airport expansion and an economic argument that simply doesn't add up. She's been shunted out of her transport job because of her opposition to a third runway at Heathrow.
"We don't need more airports or runways in the south-east – they would have a devastating impact on local communities and the environment and undermine UK action on climate change."
Mr McLoughlin, a 54-year-old former miner, will come to the issue of Heathrow without Ms Greening's political baggage, but will run into concerted opposition on his own benches to its development.
He will also have to face down resistance to the Government's £32bn HS2 rail scheme connecting London and Birmingham, which will see high-speed trains passing through Tory heartlands. One of the most vociferous opponents is likely to be his former Cabinet colleague Cheryl Gillan, who was sacked yesterday as Welsh Secretary
An MP for 26 years, Mr McLoughlin's first Government job was as a transport minister under Margaret Thatcher, followed by spells as trade minister and employment minister in John Major's government.
Join our new commenting forum
Join thought-provoking conversations, follow other Independent readers and see their replies