London protests as they happened: Demonstrators demand justice for Grenfell victims after day of fury and sorrow
Follow the latest updates here
Friday 16 June 2017 19:31 Comments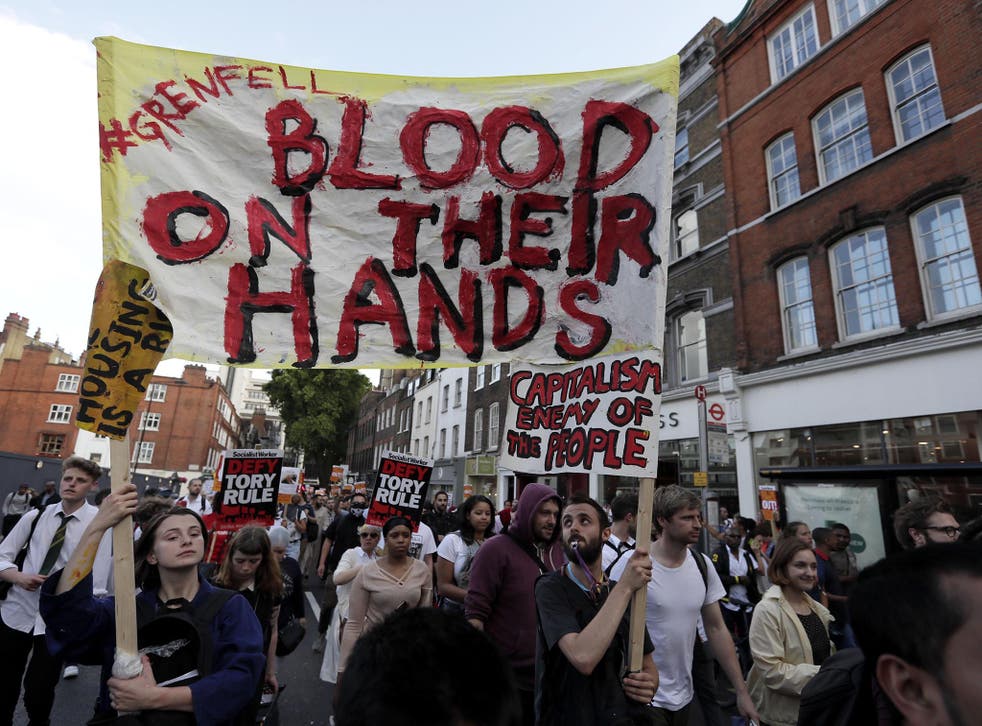 Protests erupted across London on Friday afternoon in the wake of the Grenfell Tower fire disaster, with victims and other angry Londoners uniting in outrage at the failings that led to the blaze.
Many of the protesters called on Theresa May to resign, after a number of damning reports about the Government's treatment of fire safety concerns emerged after the tragedy.
The Prime Minister was also under intense pressure after she failed to meet with victims immediately after the fire, choosing to talk to the emergency services instead. She has since visited victims in hospital.
So far, the fire that broke out in the residential block in the early hours of Wednesday morning has claimed at least 30 lives, and the death toll is expected to rise.
Follow the latest updates here (please wait to load):
Hundreds of firefighters were sent to 24-storey Grenfell Tower in north Kensington, as large plumes of smoke billowed above the capital after the blaze broke out in the early hours of Wednesday morning.
Witnesses spoke of "terrifying" scenes, with some residents suggesting they heard no alarm go off when the fire began. At least 75 people are being treated at six hospitals across the capital.
Register for free to continue reading
Registration is a free and easy way to support our truly independent journalism
By registering, you will also enjoy limited access to Premium articles, exclusive newsletters, commenting, and virtual events with our leading journalists
Already have an account? sign in
Join our new commenting forum
Join thought-provoking conversations, follow other Independent readers and see their replies